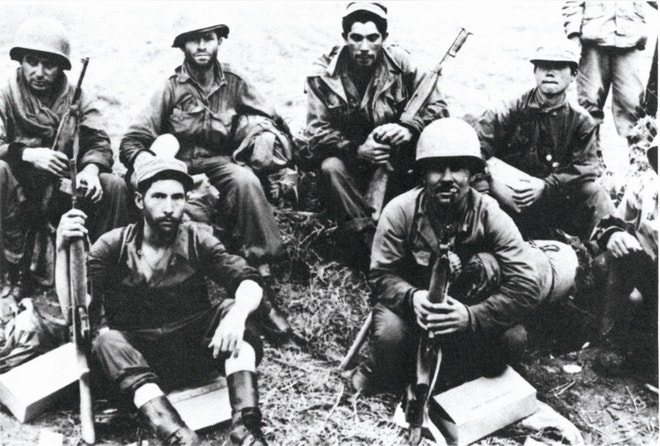 The House of Representatives on Monday afternoon approved by voice vote a bill to award the Congressional Gold Medal to the U.S. Army's 65th Infantry Regiment.
Among civilian honors, the medal trails only to the Presidential Medal of Freedom in importance.
The bill was introduced jointly by Bill Posey (R-Fla.) and Puerto Rico's Resident Commissioner (a non-voting member of the House), Pedro Pierluisi.
During the Korean conflict in the early 1950s, the 65th Infantry Regiment worked as a segregated unit, and its servicemen were awarded 10 Distinguished Service Crosses, 256 Silver Stars, 606 Bronze Stars and 2,771 Purple Hearts.
But when the Puerto Rican soldiers returned to the U.S., they were not given the same care and benefits that other soldiers received after they retired from active duty.
"Members of the unit are called 'Borinqueneers,'" Pierluisi said on the floor of the House while speaking in support of the bill. "Since the term was first used over 60 years ago, coined by members of the Regiment on their way to Korea, it has become synonymous with honor, courage, redemption and pride."
Four other military units previously have received the Congressional Gold Medal collectively: the Native American Navajo Wind Talkers, the Japanese-American Nisei Soldiers and the African-American Tuskegee Airmen and Montford Point Marines. The Women's Air Service Pilots (WASPs) have also received the medal.
Representatives José Serrano and Nydia Velázquez, both New York Democrats of Puerto Rican descent, also spoke in defense of the measure, which will now be considered by the Senate.
If the measure passes, the Congressional Gold Medal awarded to the unit will be given to the Smithsonian Institution.
For years, members of the Borinqueneers alliance lobbied heavily both on the island and in the mainland U.S. to spur Congress to award the medal to the Puerto Rican veterans.
"They served their country and then they got back to Puerto Rico to find that they don't have the same status as other soldiers," said Javier Morales, the president of the 65th Infantry Veterans Association.