One Pickup Not Enough? Get Two!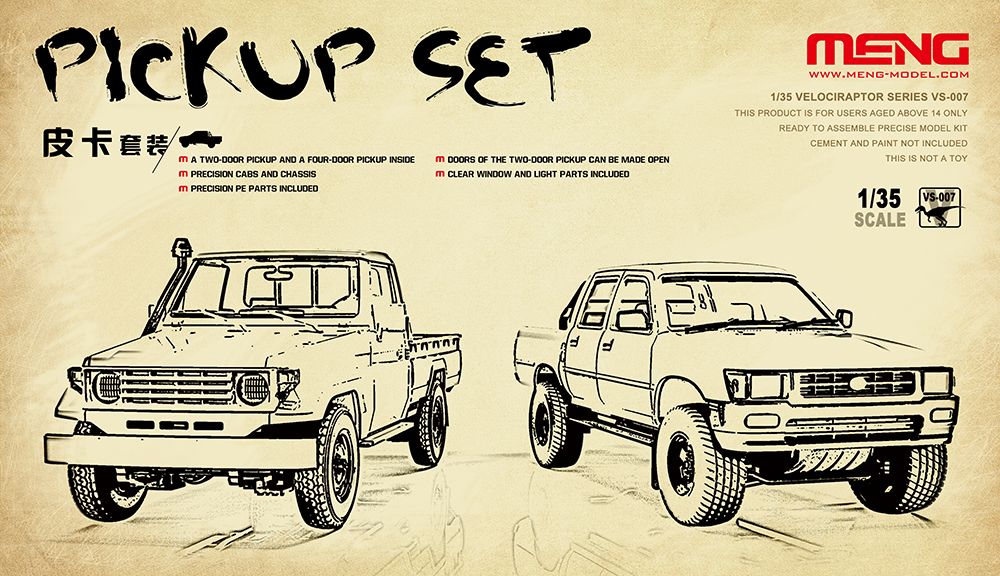 MENG has already released several armed pickup kits with different weapons. They are ideal to be built as single models or as a part of dioramas. We are glad to see that many modelers have created excellent pickup works. Now MENG releases a brand new VS-007 1/35 Pickup Set which contains a two-door pickup and a four-door pickup. We hope this kit can provide more possibilities for modelers to create more and better pickup models.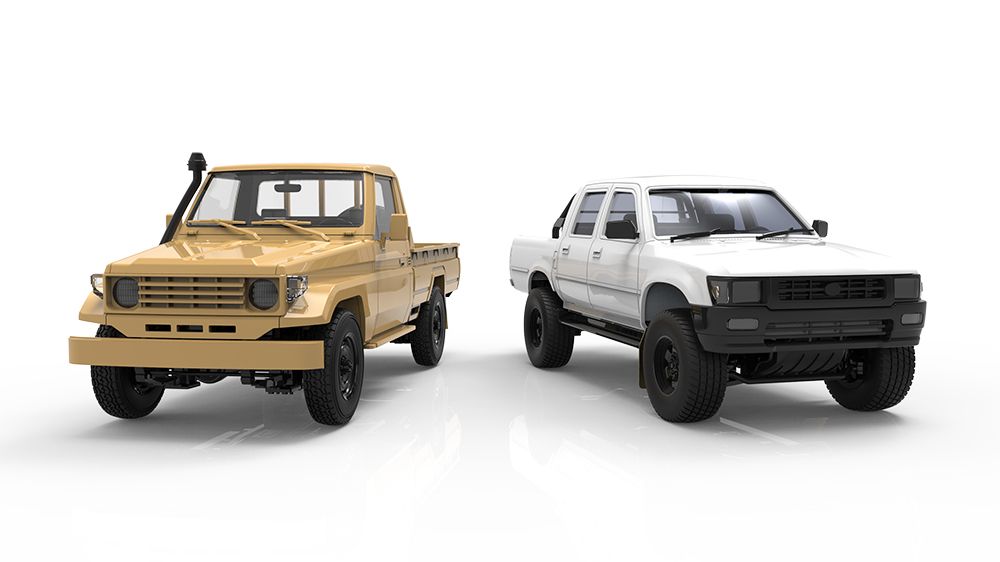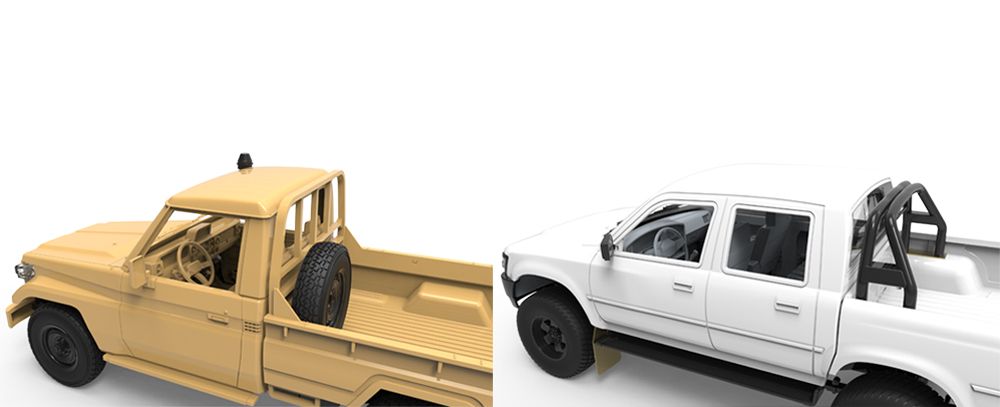 The MENG VS-007 1/35 Pickup Set includes two pickups which frequently show up in hot spots. They are interesting vehicle subjects in modern wars and conflicts.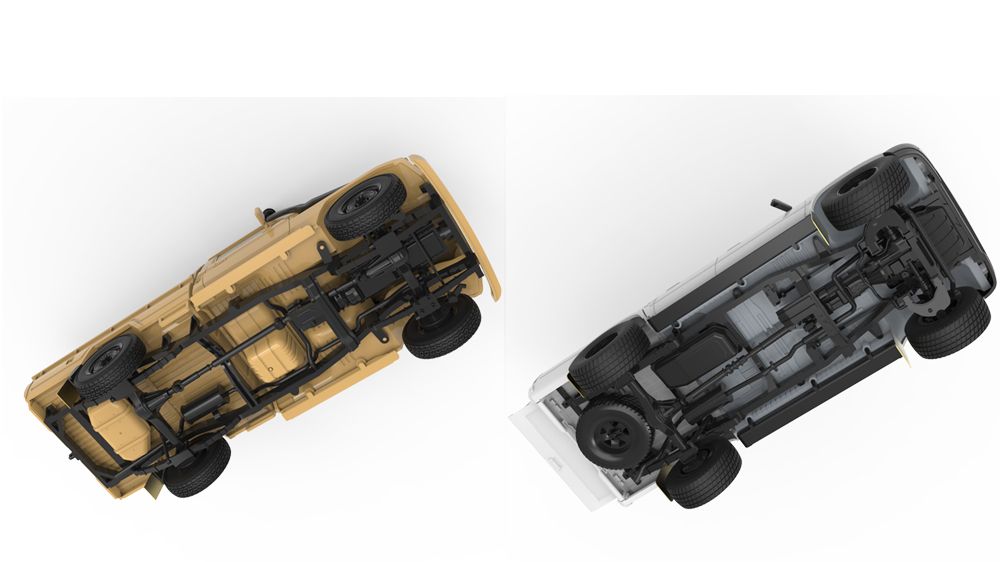 There are excellent details on the chassis. Have you ever thought of making a diorama with overturned pickups?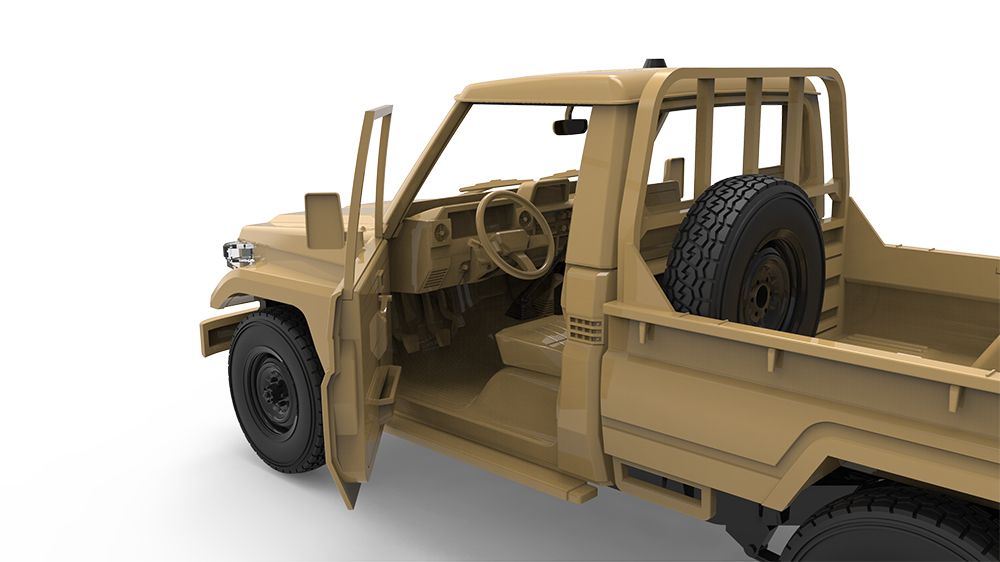 Doors of the two-door pickup can be made open.

Masterbox continue to expand the Pinup series, this time with 3 civilian figures in 1/24 scale to make company to your favorite car. Take a look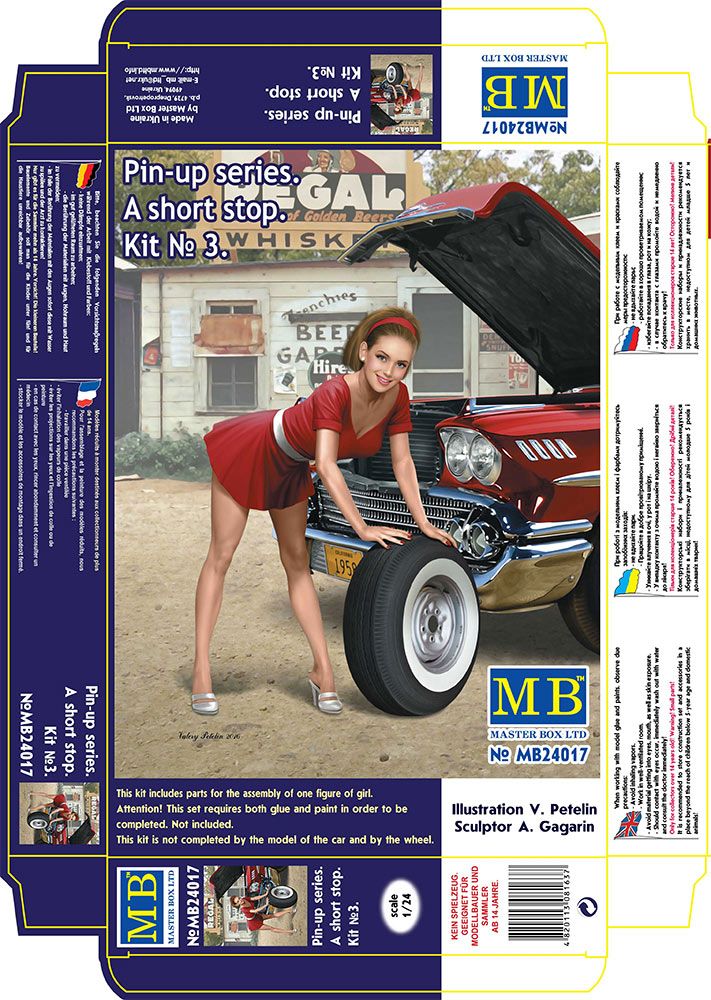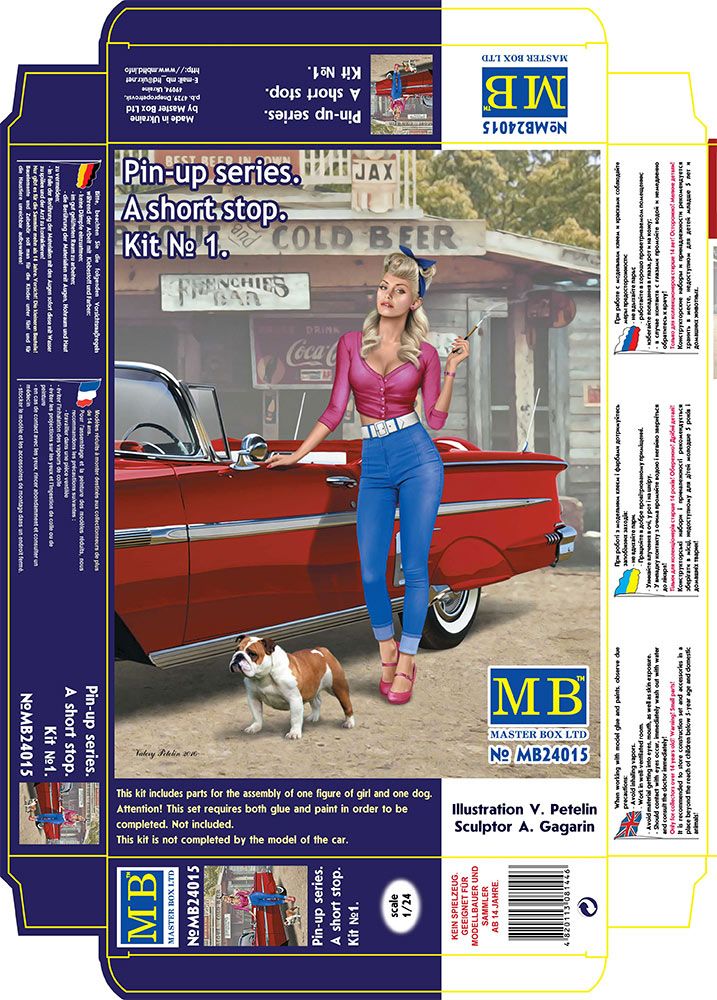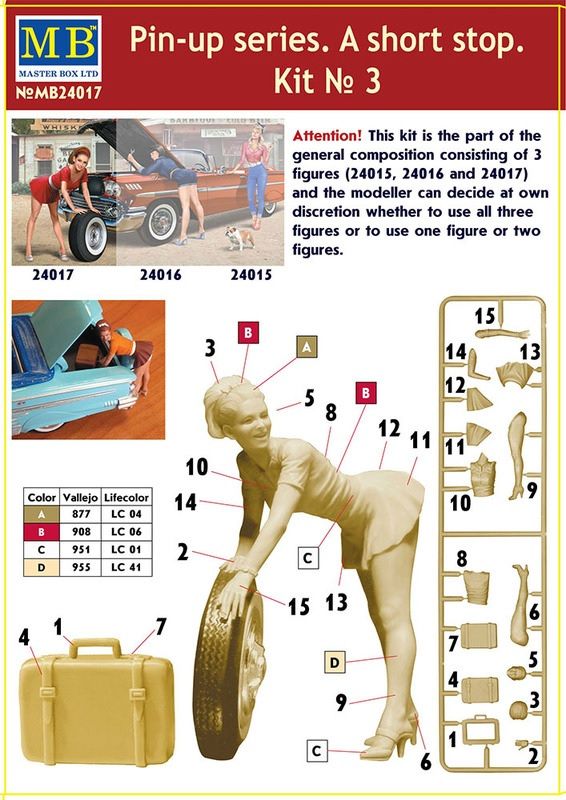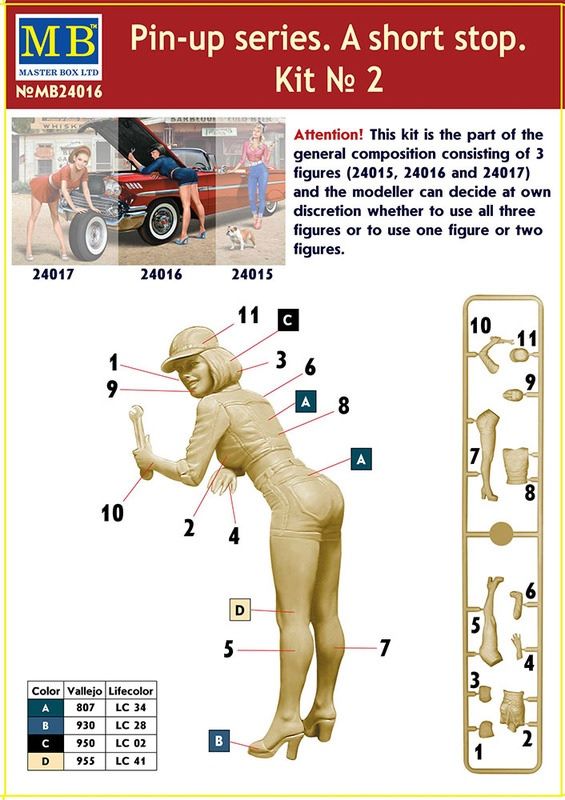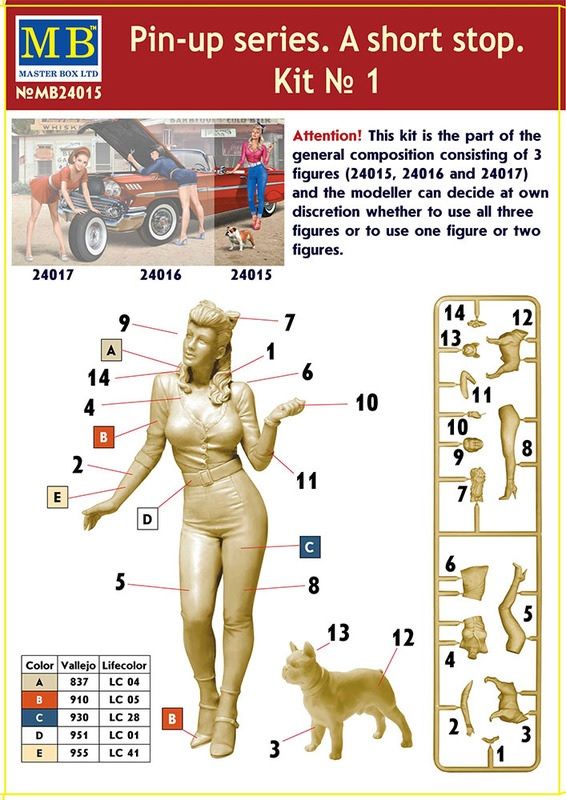 Revell new surprise this month, a 1/32 Glider! take a look.
A Review is available in here: http://hsfeatures.com/features04/ask21jl_1.htm

Product ID: 80-3961
Overview
Skill level: 3
Scale: 1:1/32
Length: 268 mm
Wingspan: 620 mm
Parts: 65
Description
Champion thermal rider
With an incredibly broad wingspan and the option for a two-stroke motor, the Duo Discus is a glider quite capable of making extraordinarily long-range unpowered flights. Over 500 Duo Discus gliders have been produced for use in pilot training and recreational cross country flying. Kit features detailed motor with propeller, cockpit with bucket seats, blue toned cockpit canopy, detailed landing gear, two wing type sets, and decals for one version.
Look what is comming soon from Meng Model, another civilian truck in 1/24!  here from the Meng-model site and I quote:"
he Hummer was based on the High Mobility Multipurpose Wheeled Vehicle (HMMWV) of the U.S. Army. The HMMWV became famous in the Gulf War and its all-terrain capability and tough image left people with a deep impression. Because of the strong demand of a civilian version of this vehicle, the Hummer was released in 1992 and was renamed Hummer H1 several years later. The Hummer had the same structure of the HMMWV and was as powerful as it too. Arnold Schwarzenegger became the first Hummer owner and the tough-looking Hummer and the muscular Schwarzenegger were a perfect match. This led the Hummer enthusiasm. Many famous people in the world favored Hummer too. At that time, Hummer was not only an off-road vehicle, but also a symbol of strength.
The purposeful Hummer H1 is a natural choice for MENG's second 1/24 civilian vehicle model kit. During the development of this kit, General Motors offered great help to guarantee its accuracy. Car fans and model builders alike will want to add this impressive recreation of famous Hummer H1 model to their collections."
New 2016 M1 Abrams from Academy, is new tooling full! they make a whole new tank with everything on the box, you can built it out of box!
Among the features and options you will find inside the box:

All new-tooled parts
New 'long' turret with anti-slip surfaces molded into the top surfaces as well as toolbox tops
New lower hull with no holes for motorization
New upper hull with anti-slip surfaces molded into the top surfaces (appears to be in the correct areas)
Options to build 'vanilla' SEP v2 or TUSK I or TUSK II versions
Road wheel hubs are hollow with clear caps
Choice of solid drive sprockets or with lightening holes
Optional boat hull ventral armor plate
Optional upward exhaust deflector
Choice of rear tail lights/housings
Choice of standard, TUSK I or TUSK II side skirts
Positionable doors for gunner's thermal sight
Optional coaxial M2 machine gun over main gun
Optional commander and gunner gun shields over hatches
VCU in turret basket
Optional TUSK armor for turret sides
Spare track and Jerry can stowage on rear racks
Optional thermal ID panels
Optional CROWS II system
Optional Duke CREW system
Optional Blue Force Tracker antenna/module
Optional stowed tow bars
Options to model the kit are:

M1A2 SEP v2, 2nd ID, US Army, South Korea, 2013 (over 40 options)
M1A2 TUSK, 3rd Cav Regt, US Army, Iraq, 2008
M1A2 TUSK, 3rd Squadron/G Troop, US Army, Iraq, 2013
M1A2 TUSK II, 1st Bn/22nd Inf Regt/1st Bde/4th ID, US Army, Iraq, 2008
original post here : http://www.revell.com/germany/cars/80-7436.html#.Vz3Kz0blx28

New this month from Revell Germany, the Volkswagen T1 Samba Bus from Lufthansa in 1/24 scale
1/24 VW® T1 Samba Bus Lufthansa Plastic Model Kit
Product ID: 80-7436
Overview
Skill level: 5
Scale: 1:24
Length: 181 mm
Parts: 167
Description
From the airport to anywhere
The Volkswagen T1 Samba made a great airport shuttle in the early days of the Lufthansa airline. Its spacious seating arrangement and canvas roof made conveying passengers to the airport, quite literally, a breeze. Add in the wrap around glass windows for sightseeing and the efficient, reliable engine and it's no wonder the T1 was so popular! Kit features multi-part body, detailed interior with bench seats, movable doors and tailgate, rotating wheels, and full decals for a T1 with blue and yellow Lufthansa design and logos!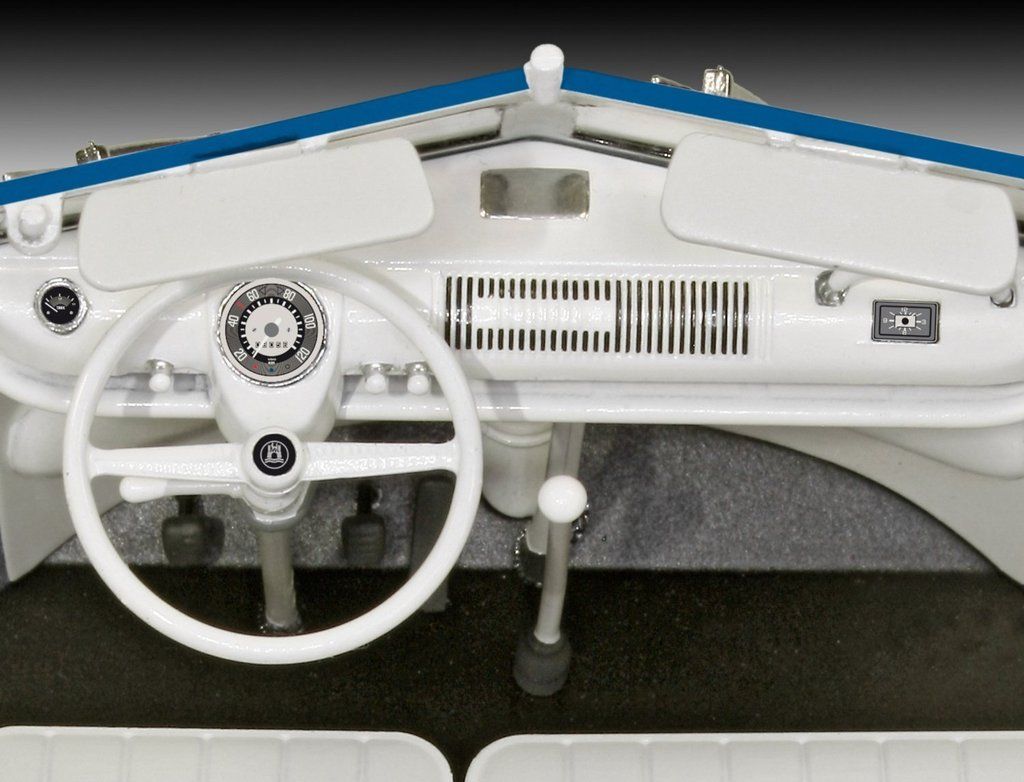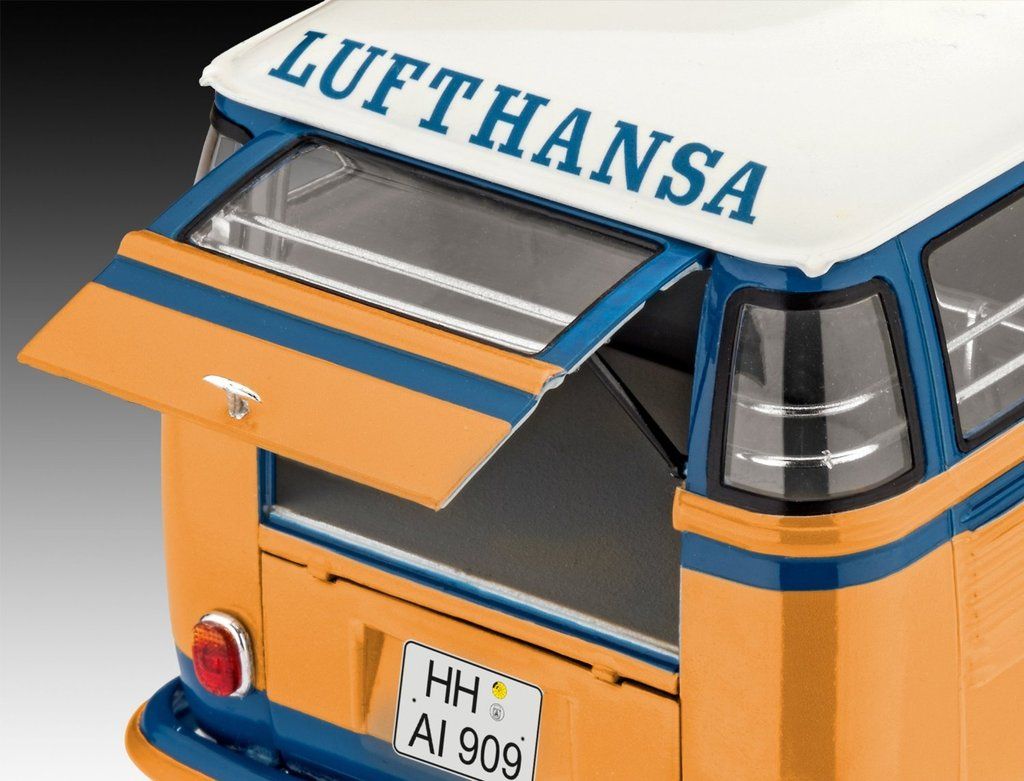 (Extracted from the Tamiya website)
http://www.tamiya.com/english/products/37022/index.htm

1/35 German Bundeswehr Self-Propelled Howitzer M109A3G
This 1/35 scale plastic model assembly kit recreates the German Bundeswehr's M109A3G. Italeri's original M109 kit is joined by A3G-specific parts, such as the long-caliber gun, Bundeswehr-type tracks, smoke dischargers and hull rear storage baskets. ★Turret panoramic sight and drive sprocket parts have been updated for an even more impressive finish. ★The kit includes 2 figures and 2 marking options. ★Belt-type tracks can be painted and cemented.
★Vehicle parts are a product of Italeri.
Revell is reboxing a not so old but a
great kit in a limited edition, the  1/200 Oilrig North Comorant #08803. This is a great opportunity to make a water scenario and a very weathering building. 
Product ID: 80-8803
Overview
Skill level: 5
Scale: 1:200
Length: 685 mm
Parts: 615
Description
Primed to pump petroleum
The North Cormorant off-shore oil rig can be found 100 miles (160 km) northeast of the Shetland Islands. Twenty-eight steel nails are used to anchor the rig to the seabed. Forty pipes transport up to 24,000 tons of oil and gas to temporary stores and the mainland every day. This limited edition kit features a waterline with detailed substructure, modular platform structures, a detailed drilling rig, supply cranes with movable loading arms, multiple containers, lifeboats, a heli platform, detailed staircases, forty pipes, railing and decals.
This kit is around $140-180. 
Look what Hasegawa have for 2016, a 1/35 working machine for us how love Construction machines, yeah!
The description said and I Quote:

"With both a grabber/digger and a snipper arm, the Astaco Neo is one of the more versatile construction tools ever designed. This kit features a finely detailed cockpit interior, mesh sheet for the cockpit front screen, soft tracks and cables, posed operator figure, moveable arms, moveable machine body, molded in color for easy completion with no paint required."
'ASTACO NEO' is the most advanced super construction machine with two long arms for the bending of long things or catching and cutting. It was developped by Hitachi Construction Machineray as Japanese manufacture.
- Kit features -
* Fine detailed cockpit interier
* Mesh sheet is used for the cockpit front guard.
* The soft materials are used for the caterpillar and the cable.
* The operator figure parts (sitting pose) are included.
* Five molding color + clear parts : It can be fine finishing even without painting.
* The body parts can be 360 degrees turned.
* The movable parts of two parts are same as an actual machine.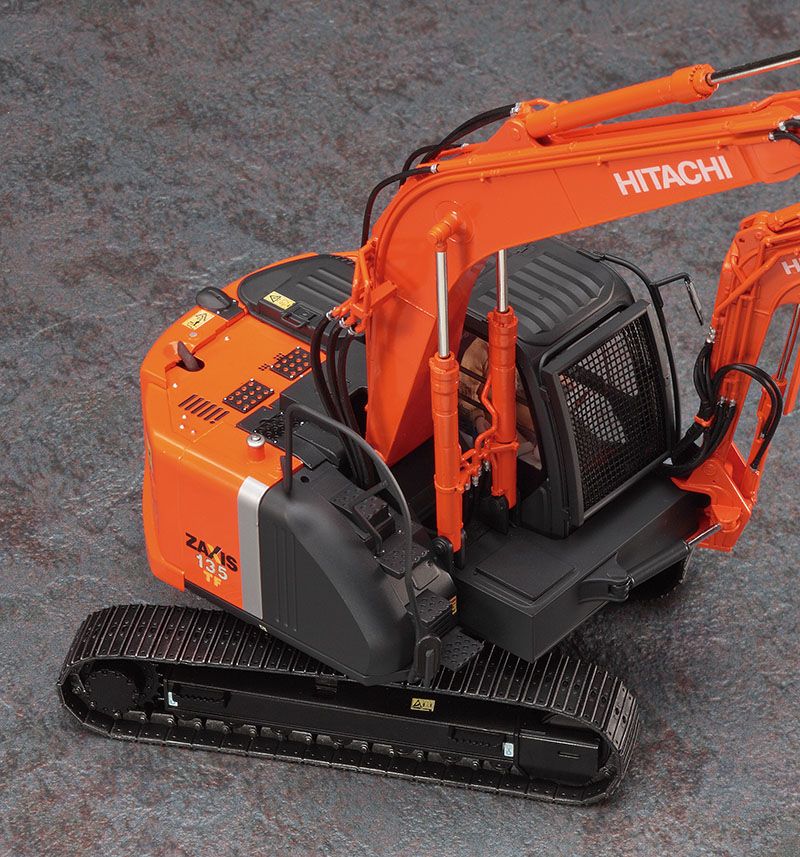 More on his japanese website:
http://www.hasegawa-model.co.jp/product_g/sw04/