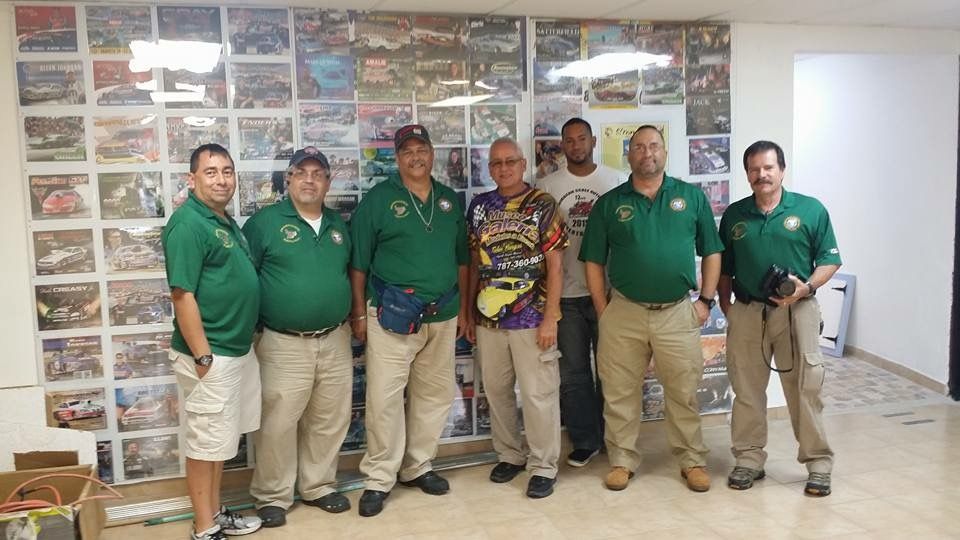 El club de Ipms Borinqueneers en colaboración con el Sr. Burgos presentando los trabajo de nuestro amigo que se mudó al cielos a seguir haciendo obras de arte como el solo sabía hacer El señor José Pacheco (1956 - 2016). Aquí estará esta exposición en homenaje póstumo a nuestro amigo; que descanse en paz.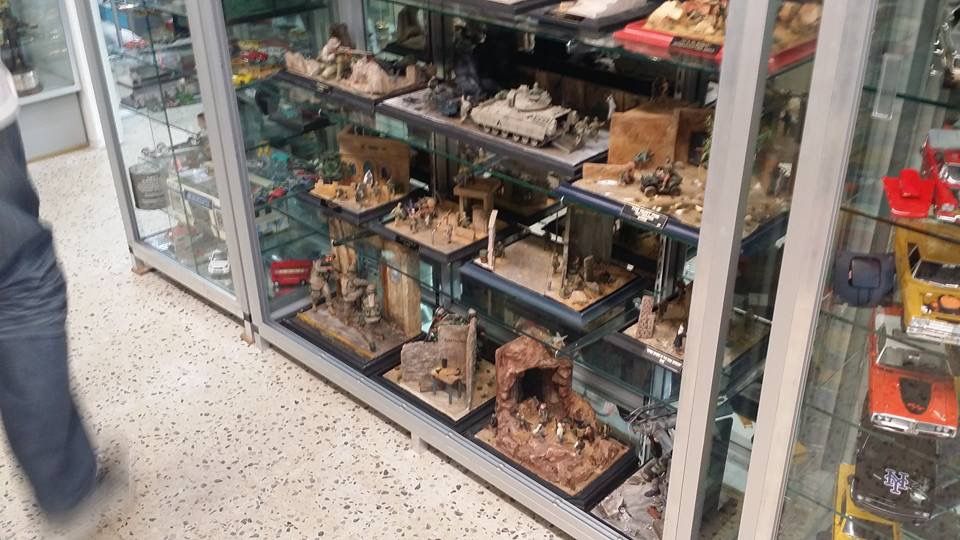 La exposición está disponible en el Museo Galería modelos a escala Tabin Burgos en Corozal, atendido por su dueño el Sr. José Burgos en la carr # PR-159, Tel. (787) 360-9035.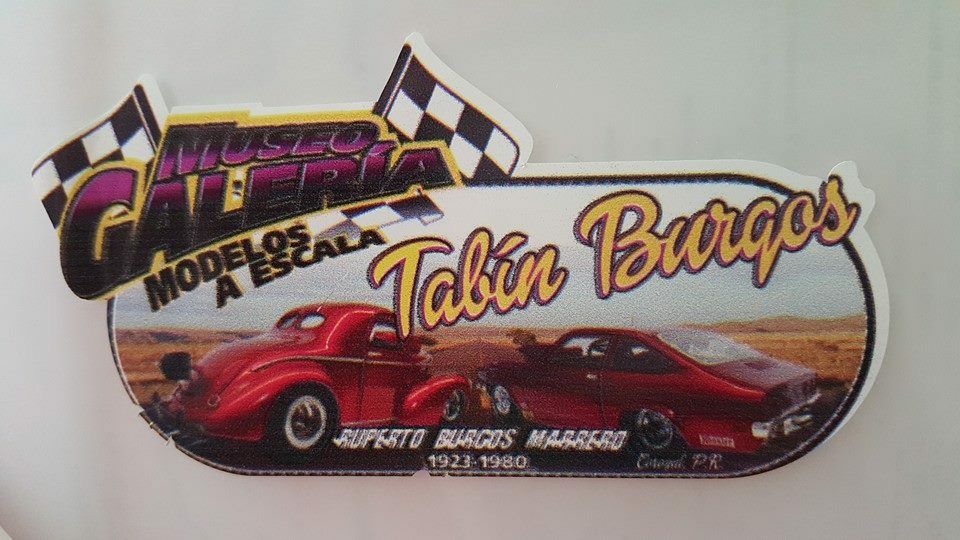 On Saturday 20 was the exhibition at Plaza las America, where the RC Region 13 , Mr. George Mustafa gave us the Plaque for Best group of the year 2014, region 13. Congratulations to everybody in the crew for this achievement ! You can see more pictures of the Exhibition at :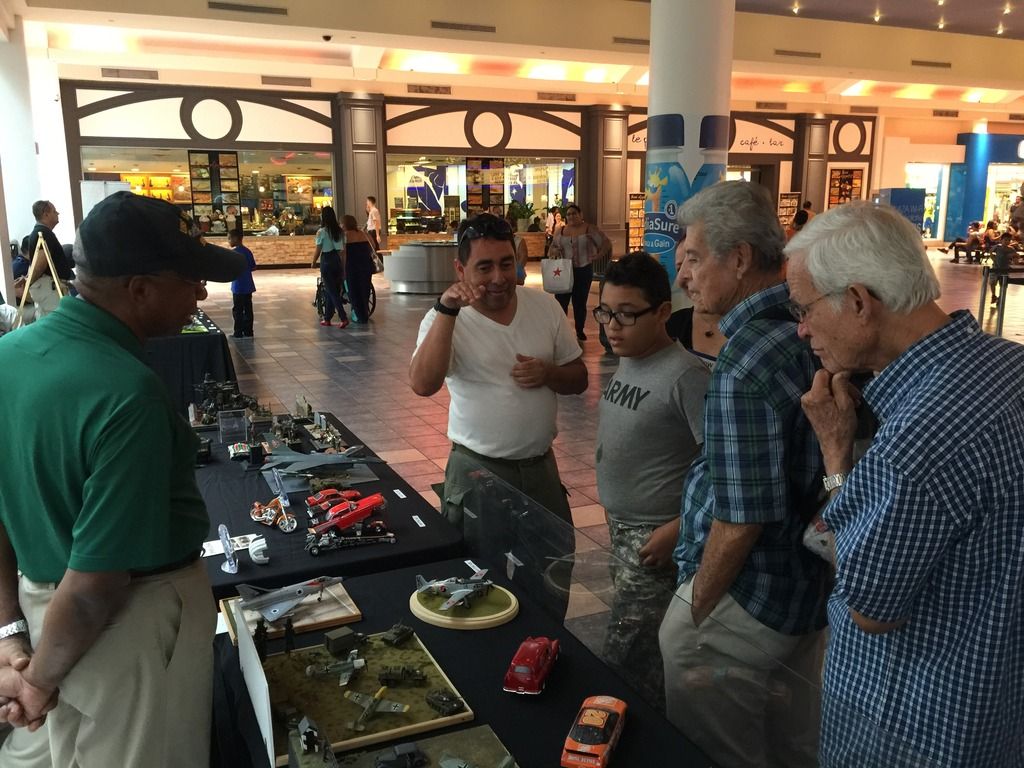 Repost from CT LATINOS NEWS, For Educational purpose by Fair Use Copyrights.

(http://ctlatinonews.com/2015/03/08/projects-to-honor-borinqueneers-in-connecticut-on-the-move/)

Author: Bill Sarno
CTLatinoNews.com
Recognition for the contributions and sacrifices made by the Puerto Rican soldiers of U.S. Army's 65th infantry, the famed Borinqueneers, in three wars continues to advance in Connecticut with an effort to establish a memorial park in New Britain under way and, more recently, with legislation introduced to name in their honor a stretch of East Main Street in the Latino section of Bridgeport.
While work on the New Britain project is moving forward, primarily at this point on the organizational and planning levels, the street renaming proposal, introduced in January by Rep. Christopher Rosario (D-128) of Bridgeport, has been gaining significant support both at the state level and from a national organization that spearheaded the successful drive to have a Congressional Medal of Honor awarded to the 65th Regiment.
Rosario's bill is being considered with other street name requests, according to Rep. Angel Arce (D-4), the committee's vice chairman. "I am in support of Rep. Rosario's bill to recognize the service, sacrifice and magnitude of what the Borinqueneers did as they fought our wars," said Arce last week. The Hartford legislator added, "It would be a great accomplishment if we can make this happen."
Rosario, whose district includes the East Side neighborhood which contains the area that would be affected, said recently, "It is up to us, the current generation, to not forget what past generations of our own people have done."
The 65th Regiment was organized in Puerto Rico after the island was acquired by the United States in 1898. The regiment, which was the military's last segregated unit in combat, was active during the two world wars, gaining distinction during combat in the Korean War when it had to endure hardship and often a numerically superior enemy. Despite the discrimination they endured, they nicknamed themselves the Borinqnueneers based on the original name of Puerto Rico – Borinquen.
In New Britain, an organization was set up last year to create the first memorial park in the U.S. dedicated to the Borinqueneers. The National 65th Regiment Historical Society acquired a parcel of land at the intersection of Beaver and Washington streets near Farmington Avenue in that city. The memorial project is on track said Dan Garcia, who helped initiate this campaign and is its executive director. Garcia said, " We are excited to have formed an excellent board of directors from across the state, and we are basically waiting for a non-profit 501(c)3 designation from the government so we can begin raising funds for the park," which Garcia and others say will also be an educational focal point for scores of young Puerto Ricans and non-Latinos.
borinqueneers sign
Site of the future memorial park in New Britain dedicated to the 'Borinqueneers"
In 2013, the first Veteran's Day ceremony took place at the site and last May a ground-breaking ceremony and flower planting took place. The group also has placed a sign indicating that this is the future site of the 65th Infantry Regiment memorial park. Eventually, the group hopes to erect a monument in the park, Garcia said, the board is working on the logistics and costs.
borinqueneerspic-1 obama
In 2014, President Obama signed the bill that awarded the legendary 'Borinqueneers' the Congressional gold Medal of Honor.
In both New Britain and Bridgeport, interest in honoring the Borinqueneers was heightened last year when the unit received the Congressional Medal of Honor, an award already accorded to similar units such as the Tuskegee Airman and the Native American Code Talkers.
Rosario said that as he went door to door campaigning last summer, the message he heard from some residents of Bridgeport's largely Latino East Side essentially came down to "they are honoring everybody else in Connecticut, but never honoring our people."
Rosario said he approached the mayor and council members from eastern Bridgeport about renaming part of East Main Street for the Borinqueneers and they were behind this "110 percent."
However, since East Main Street is technically a state road, the name changing campaign had to go through the legislative process at the Capitol. One of the first actions Rosario took upon taking office in January was to sponsor a bill, HB 6336, for the renaming.
His proposal, whose co-sponsors include Rep. Ezequiel Santiago (D-130) of Bridgeport, was assigned to the Transportation Committee and was the subject of a hearing in February, at which those providing support included Bridgeport Mayor Bill Finch and Milta Feliciano, the council person in whose district the street designated for renaming is situated.
Finch said this change would "honor our Puerto Rican community as a whole."
Feliciano, who also is the city's Director of Veterans Affairs, said, "There are only a few (Borinqueneers) left, so let's honor the story of these forgotten soldiers while they are still with us."
The state's Latin and Puerto Rican Affairs Commission also backed the renaming as "a positive gesture for the community," said Werner Oyanadel, executive director. "Connecticut should recognize the accomplishments of Latinos," he said.
Additional support came from Orlando, Fla., in the form of a letter put into testimony at the public hearing from Frank Medina, who organized and lead the successful national campaign to obtain a Congressional Gold Medal for the 65th Regiment.
Medina, who was born in Puerto Rico and grew up in the Bridgeport neighborhood where the street would be renamed, said as a youth "he envisioned making a meaningful difference in the East Side of Bridgeport.
A former U.S. Army captain, Medina said last week that he was "keenly aware" of both the New Britain and Bridgeport projects, but particularly of the latter and has been corresponding with Rosario. He said the legislator can definitely count on his support and that he looks forward to attending the street renaming ceremony.
Medina said he would like to see the entire length of East Main Street named, not just the portion from Boston Avenue and Artic Street which lies in Rosario's district.
Rosario said that getting the whole street renamed was "something he has been thinking to do" and that working with Santiago, whose district also includes part of East Main, this remains a possibility for the future.
For now, he said, his focus is on the section that runs through the "heart of the Puerto Rican/Latino community." Rosario said that as an "East Side guy" he is "prideful and confident this will get done."
Update: 3/9/15: 12:58 pm - Rosario said Monday that Transportation Committee Chairman Anthony Guerrera (D-29) said he is on board with the street renaming bill.
Euro Model Expo 2015 was last weekend (March 29-30) Here I share with you several links with pictures of the amazing kits in the competition, take a peeK!
http://forum.largescalemodeller.com/topic/3604-showreport-euro-model-expo-2015-heiden-germany/
http://www.modellversium.de/galerie/2-ausstellungen/11819-euro-model-expo-2015-teil-1-verschiedene-hersteller.html

http://modellschmiede-haemelwerwald.jimdo.com/ausstellungen/euro-model-expo-2015-part-i/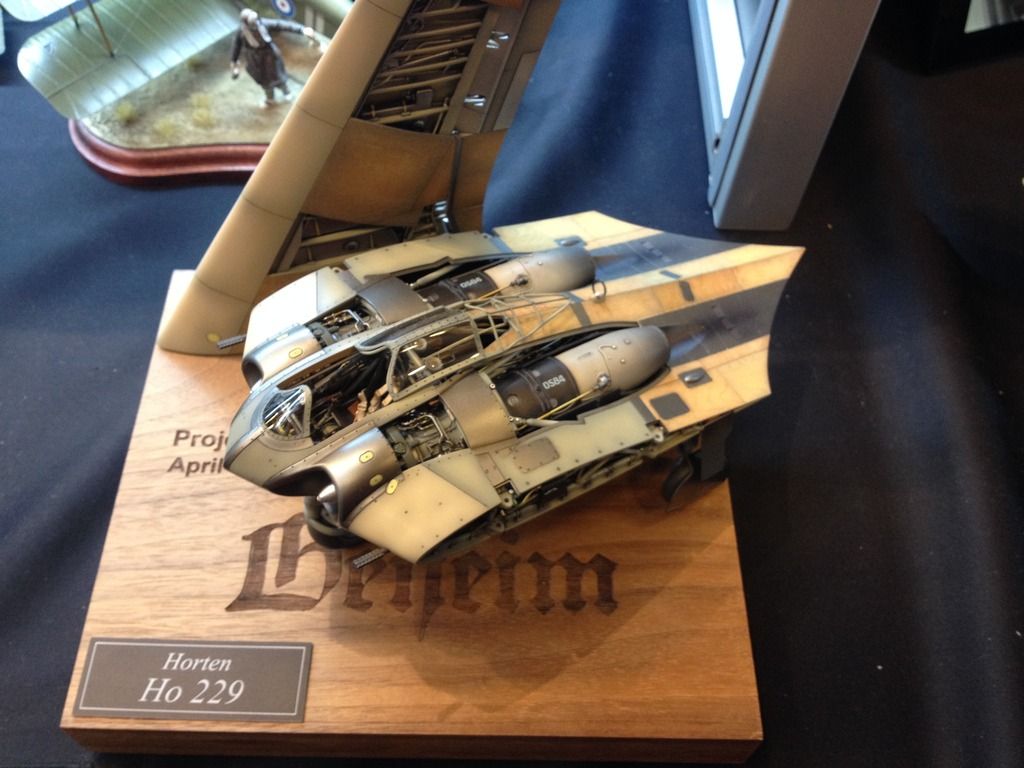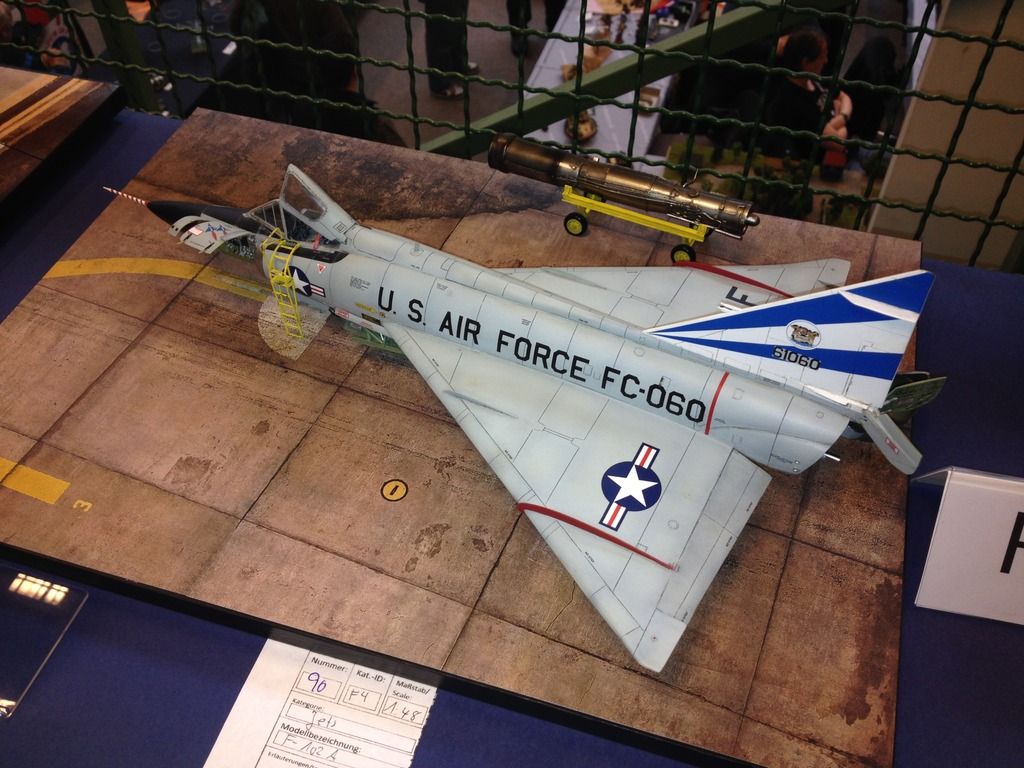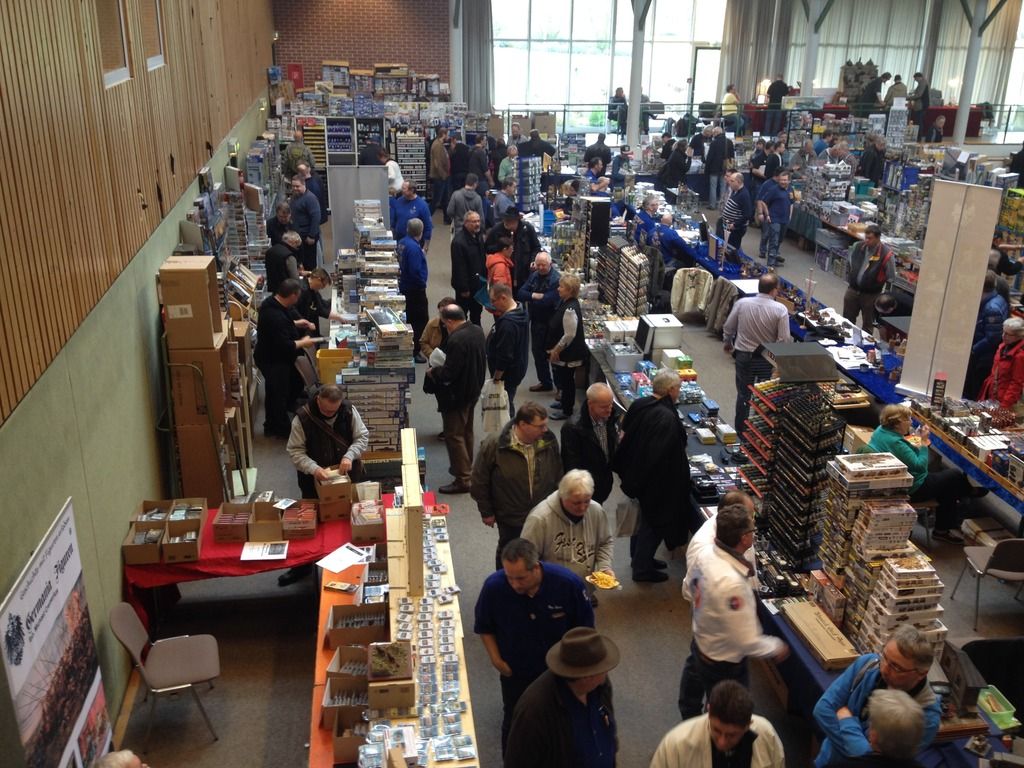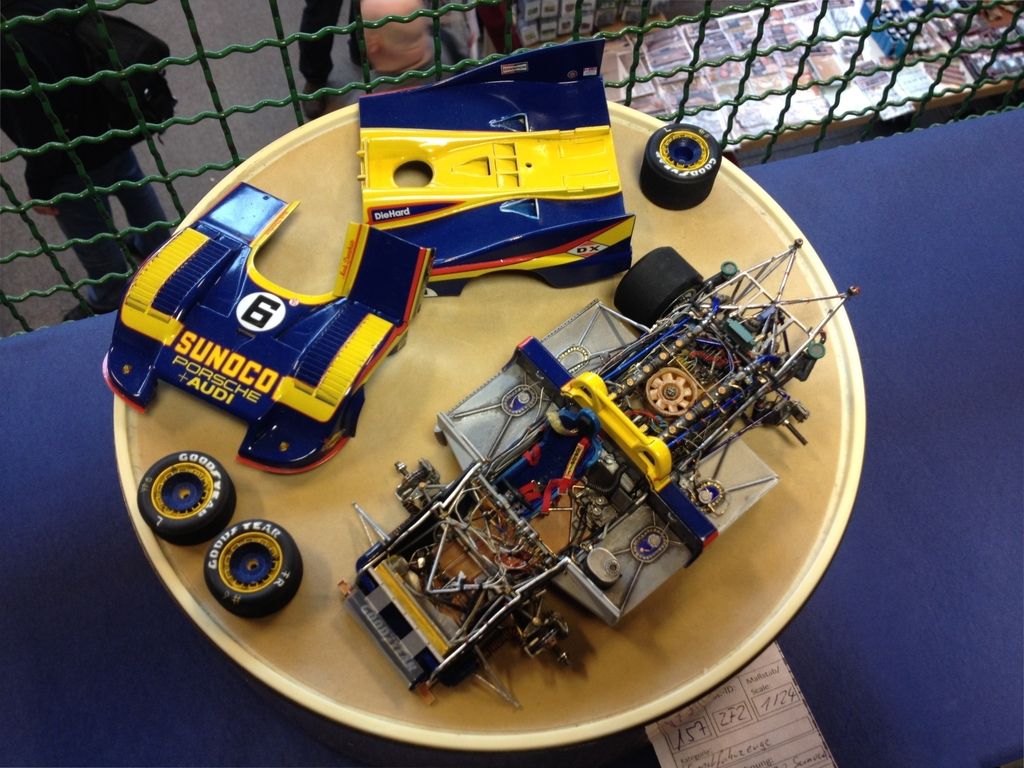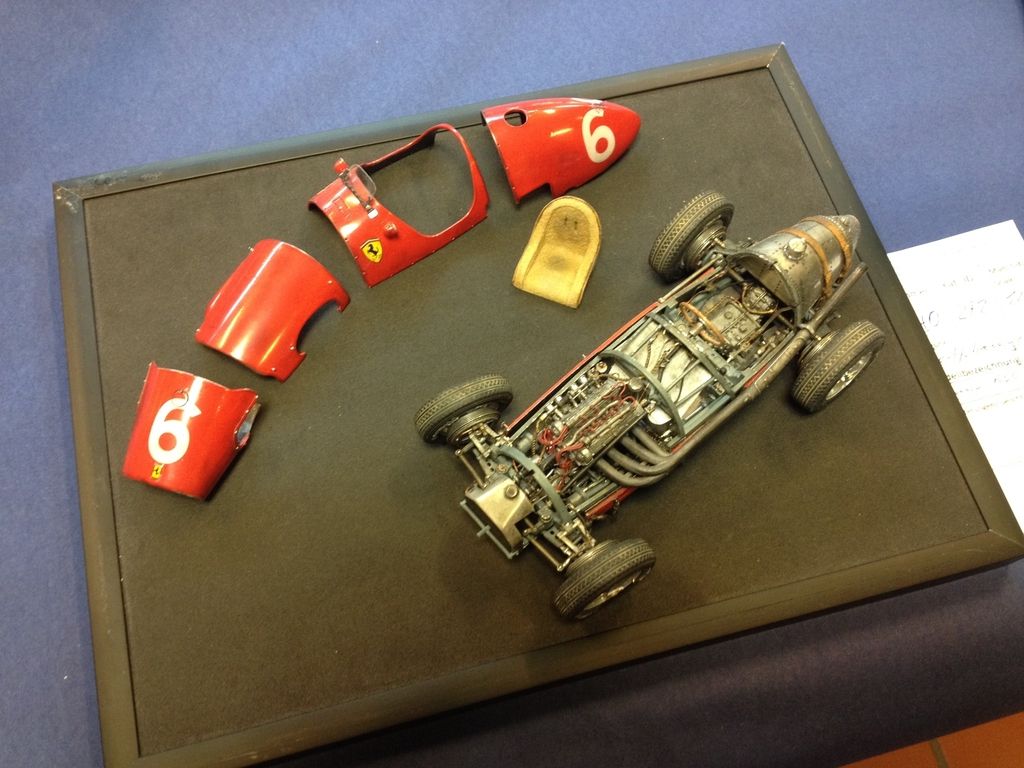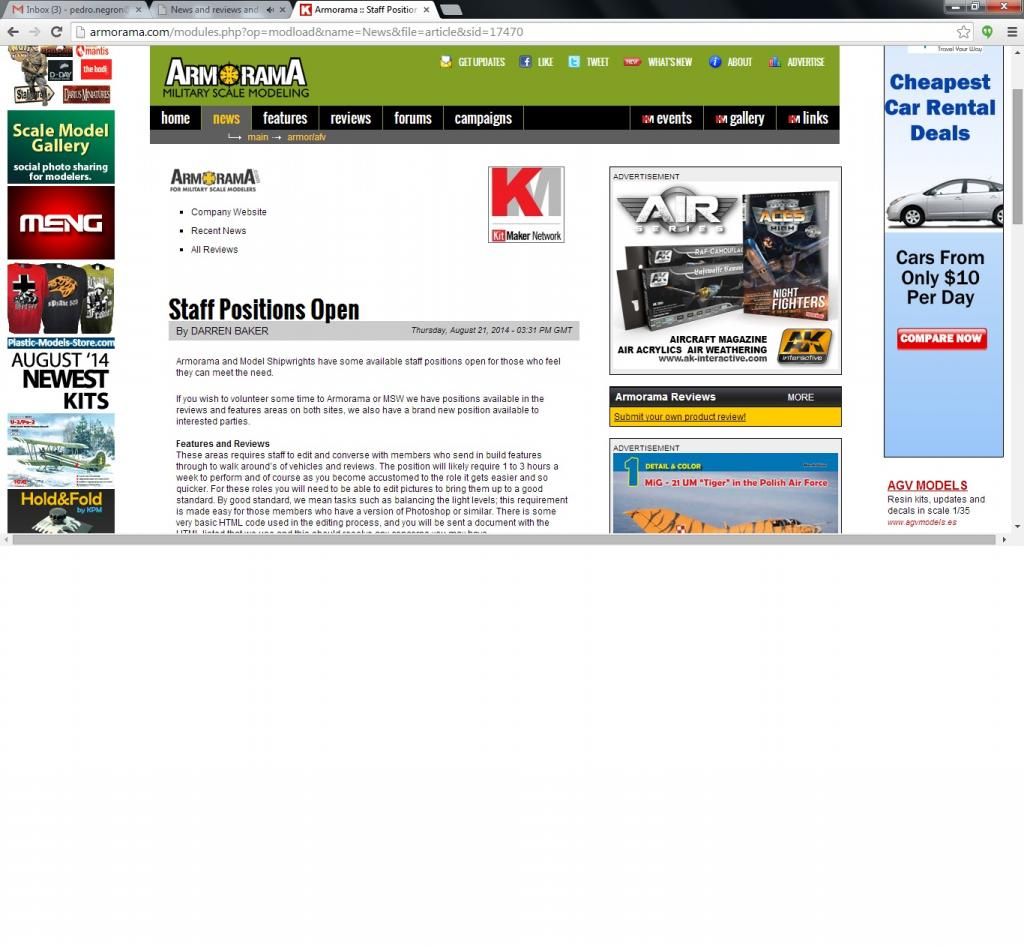 Staff Positions Open
Thursday, August 21, 2014 - 03:31 PM GMT
By DARREN BAKER
Armorama and Model Shipwrights have some available staff positions open for those who feel they can meet the need.
If you wish to volunteer some time to Armorama or MSW we have positions available in the reviews and features areas on both sites, we also have a brand new position available to interested parties.
Features and Reviews
These areas requires staff to edit and converse with members who send in build features through to walk around's of vehicles and reviews. The position will likely require 1 to 3 hours a week to perform and of course as you become accustomed to the role it gets easier and so quicker. For these roles you will need to be able to edit pictures to bring them up to a good standard. By good standard, we mean tasks such as balancing the light levels; this requirement is made easy for those members who have a version of Photoshop or similar. There is some very basic HTML code used in the editing process, and you will be sent a document with the HTML listed that we use and this should resolve any concerns you may have.
Reviews Tracking
This is a new role and will involve monitoring the tracking documents for Armorama and MSW. Basically when a sample is sent out there is an expectation of when that item will be submitted; basically 1 month for in box reviews and 2 months for builds, there is of course the matter of blogs which also need to be tracked to ensure that they are started and progressed to completion within a reasonable time period. This role will require someone to monitor the tracking documents and then E-mail members for updates when the expected submission date is exceeded, and that is all there is to it.
News Writers
We are not currently looking for news staff on the sites; however we would be interested in obtaining someone to cover the news from the Austral-Asia time zones.
Rewards
Those members who decide that they can offer what we are looking for do get some rewards for their time.
You get unlimited photo storage space.
Staff members will get preferential consideration for review samples, but that does not in any way mean you will always get what you ask for.
Those interested in applying, please send an E-mail to
armorama.features@kitmaker.net
Well Ipms Nationals in Hampton, Virginia are over.  Its was a great show, over 2,742 models kits were counted for around 700 participants! visits were count to  almost 10,000!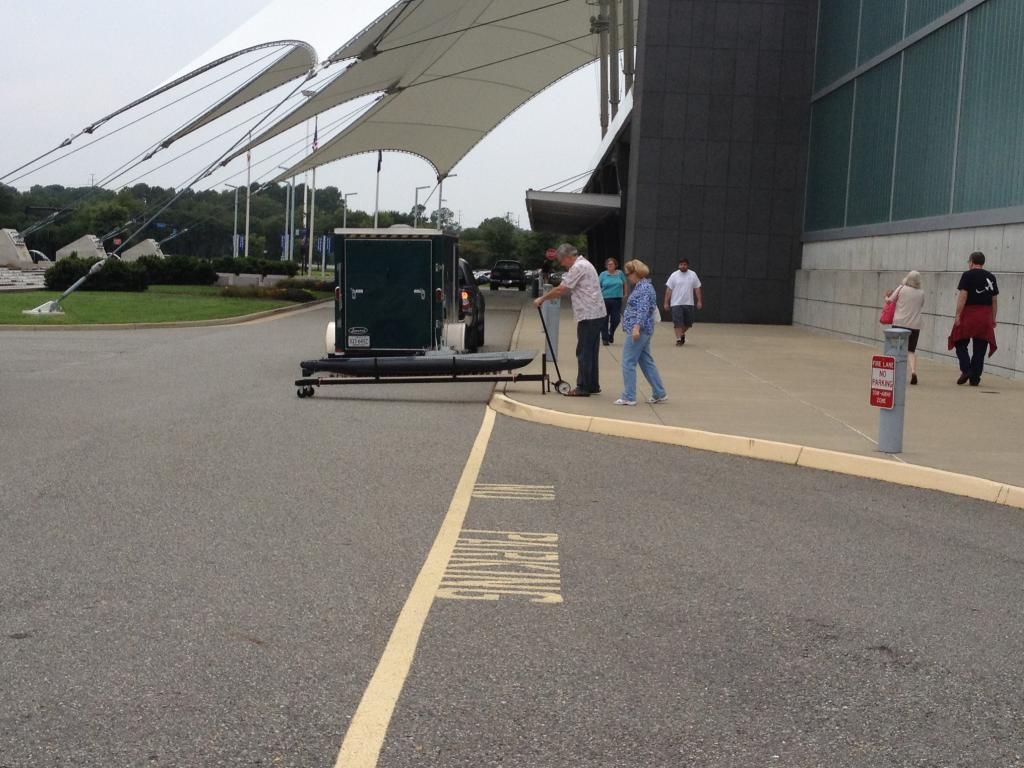 Soon I will post a report, meanwhile you can take a look at the upcoming pictures of the event in the link below. Also you can see more inside the Forum.
http://s121.photobucket.com/user/catdude01/slideshow/Ipms%20Nationals%202014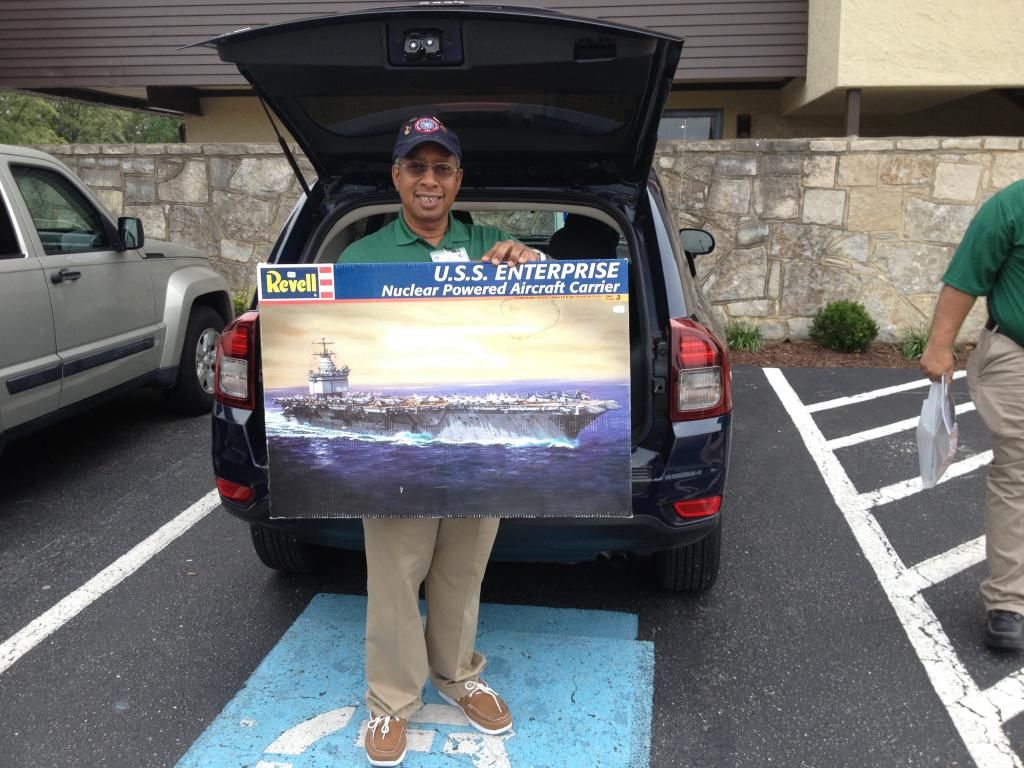 This is a repost from scalemodelsoup.com, You should read it!
You should be entering contests!
We're well into the 2014 contest season here in North America with IPMS and AMPS contests throughout the US and Canada. A few weeks ago I attended Mosquitocon, IPMS New Jersey's contribution to the local modeling scene, and next month I hope to visit Noreastcon on Long Island. I'm sure many of you have been enjoying contests as well, but...are you entering your models in the contests?
With the Big One, the IPMS USA National Convention in Tidewater, Virginia, just over three months away, I thought this might be a good time to talk about why you -- without exception, each of you reading this -- should be entering contests.
Show us your models
If you need only one reason, it's this one. People want to see your models. Really, we do. Have you ever traveled two or three hours to go to a contest only to find 50 models on the tables? I have. It sucks. Although these events are centered on the contest, the main reason for entering your models is to share your work with other modelers. The next best thing to building models is looking at them, so the more models the better, right? Look, most of us who enter contests know our models won't be competitive; we know there are visible seams, misaligned parts, glue marks that the judges will find within 10 seconds of their inspections. That was exactly the case with the Hasegawa F-117 I took to Mosquitocon. Major issues. As I'd expected, it didn't place, but a couple of guys complimented me on it, and that meant as much to me as an award.
So friends, I'm asking you to pay it forward. Enter your models. We really do want to see them!
Support the club
I think we've come to take contests for granted. They seem to magically "happen" every year, like Mosquitocon. Or Blizzardcon. Do you know how much money it costs to put on a contest? A club has to lay out thousands of dollars for a local contest. Much more for a regional or the National Convention. That's a big investment, which the club can only recoup if modelers and vendors attend. And then there's the hundreds of man hours of the volunteers. When a contest shows signs of decline, particularly in terms of contest entries, there's a strong likelihood that the show will be discontinued. I've seen it happen here in the Northeast, and I bet you've seen it where you live, too. That's bad for the hobby. It gives enthusiasts few opportunities to engage in the hobby.
Every time you enter a model in a contest, you make a small contribution to the show's success and viability so that you and others can continue to enjoy the models, vendors, and the opportunity to meet up with friends in the future.
Competition does not spoil the fun
I shudder when I hear someone whine, "Contests take all the fun out of the hobby." If I hear that one more time I'm going to stick a rusty #11 blade in my ear and carve out my eardrum. Seriously, how weak-willed do you have to be to let a contest affect your enjoyment of the hobby? I'll be the first to admit that, even though I enter contests with no expectation of winning, I feel a twinge of disappointment every time I don't. I've never been a competitive person...at all. As a kid I hated playing board games with my cousins. I never played competitive sports. But whatever disappointment I feel quickly passes, and my friends always appreciate my work for what it is. I know it's painful to be judged, but you are bigger than the opinion of three strangers who, for just that one day, are deigned to pass judgement on your model. Man up! Share your models and support your local clubs.
As we look forward to the contests ahead, I'm begging you, don't take contests too seriously. As much as I enjoy the hobby, it would be less fulfilling if no one ever saw my models in person. Contests play an important role in the way we should engage in the hobby, so I hope you'll find a way to enjoy the experience, too.
P.S. If you agree with me even a little bit, please share this on Facebook, Twitter, email, or in your local club newsletter to encourage others to enter contests.
Meng announced in the International Toy Fair Nürnberg 2014 a 1/24 Ford F-350, check the pictures!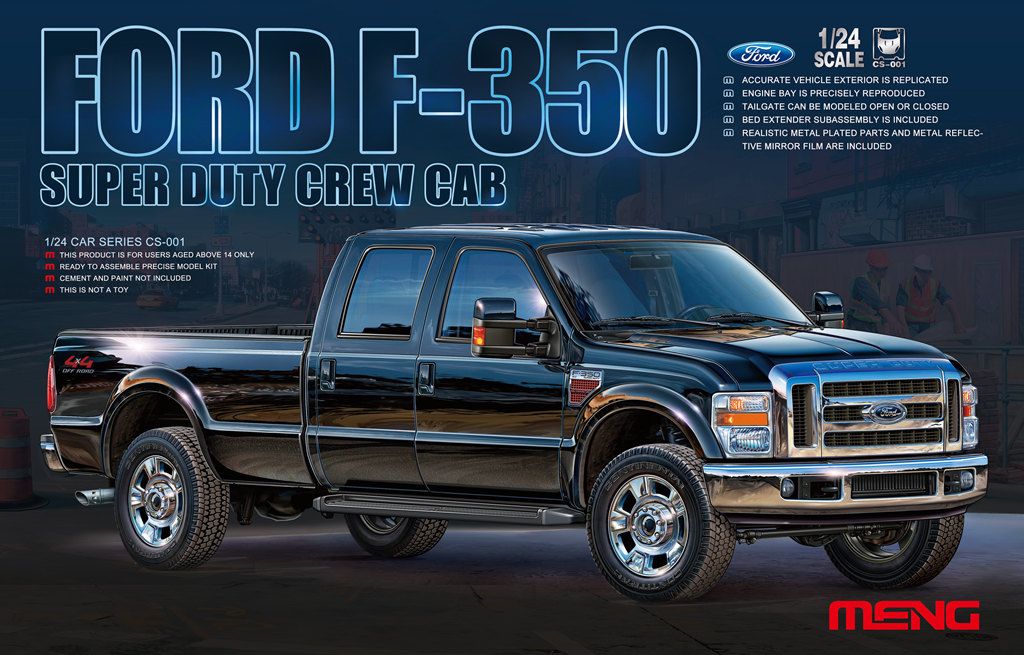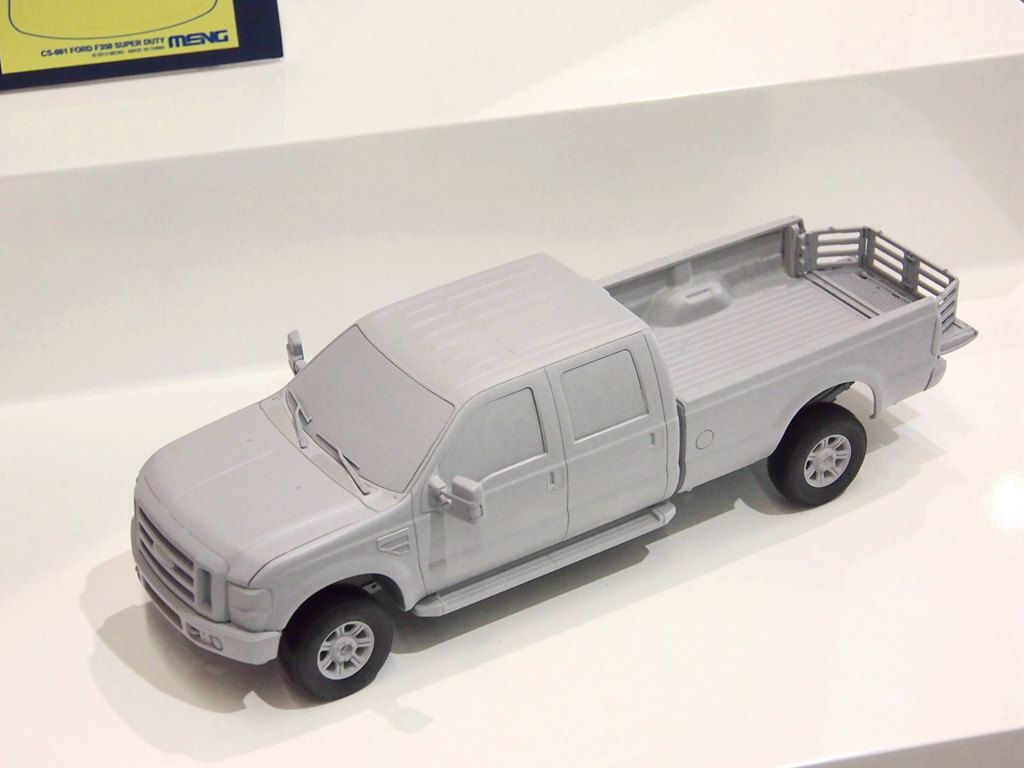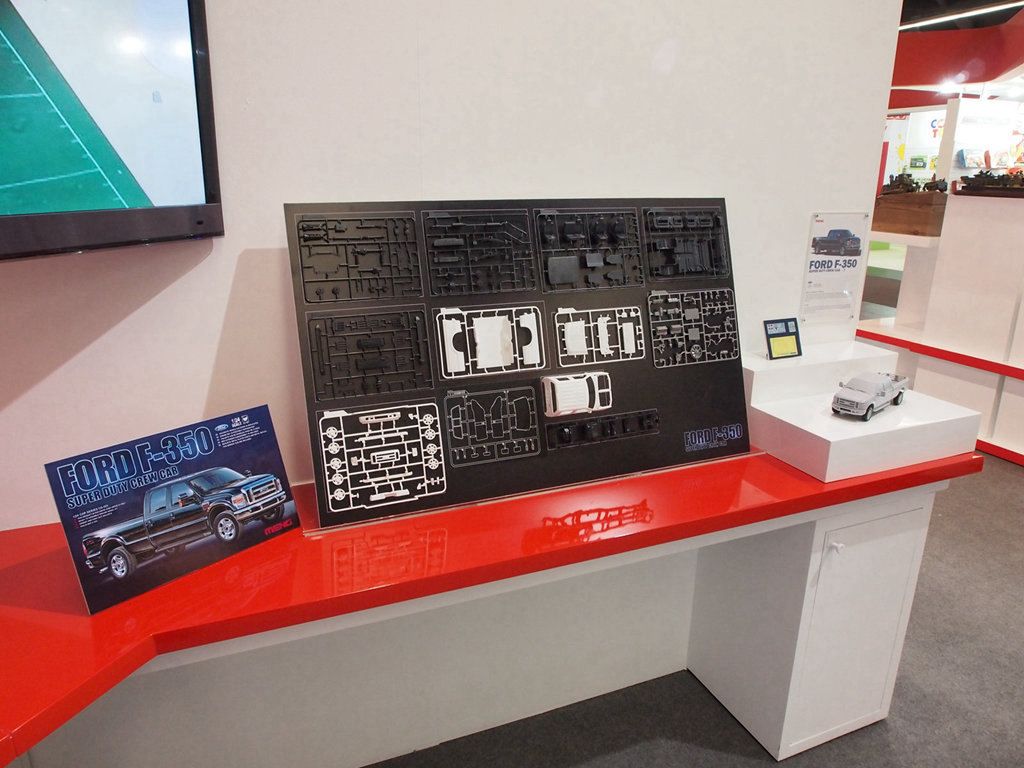 See more at: 
We got good news, Mig Jimenez and his company AMMO are sponsoring 2 special categories for Best Weathering for AFV and Aircrafts. The winners will get a subscription to the weathering magazine! Thank you to Mig Jimenez and Elizabeth Wiese for your sponsorhip! You can visit the website to obtain their products at :
http://www.migjimenez.com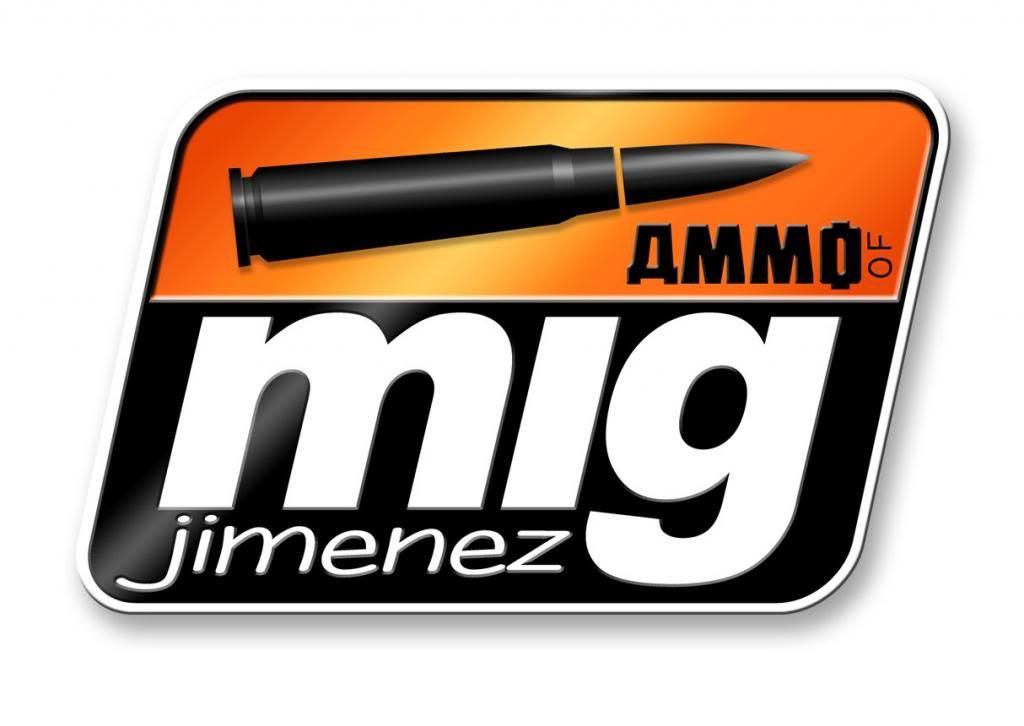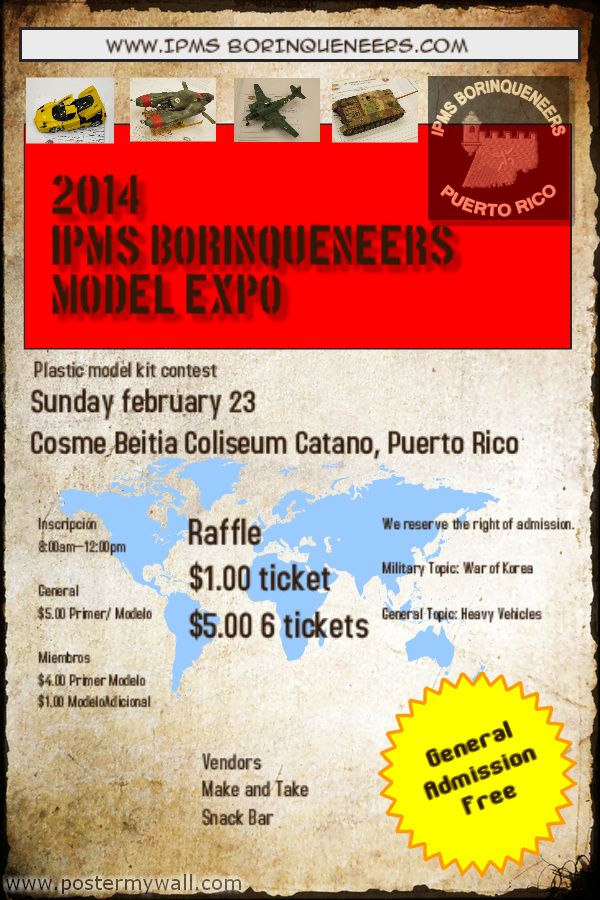 Only 19 days to go! are you ready to bring your works for competitions?  We expect a few new kids from Venus Gardens Middle School and Boyscouts too. As always we will have vendors availables, featuring Aby Racing Hobbies, main sponsor of this show.
We have over $1,000 in model kits and certificates from REVELL and ABY RACING HOBBIES. We are working on a few last minutes awards and prices so stay tunes for new updates.