You know our workshop on modeling a German tank? we touch all basic steps so you can complete your model, also cover advanced steps such as modulation of color and metal tracks. To go to the tutorial, just make a click here.

Conoces nuestro taller modelando un tanque aleman? en el tocamos todos los pasos basicos necesarios para que puedas completar tu modelo, tambien cubrimos pasos avanzados como la modulacion de color y las cadenas de metal. Para ir al tutorial, solo haz un click aqui.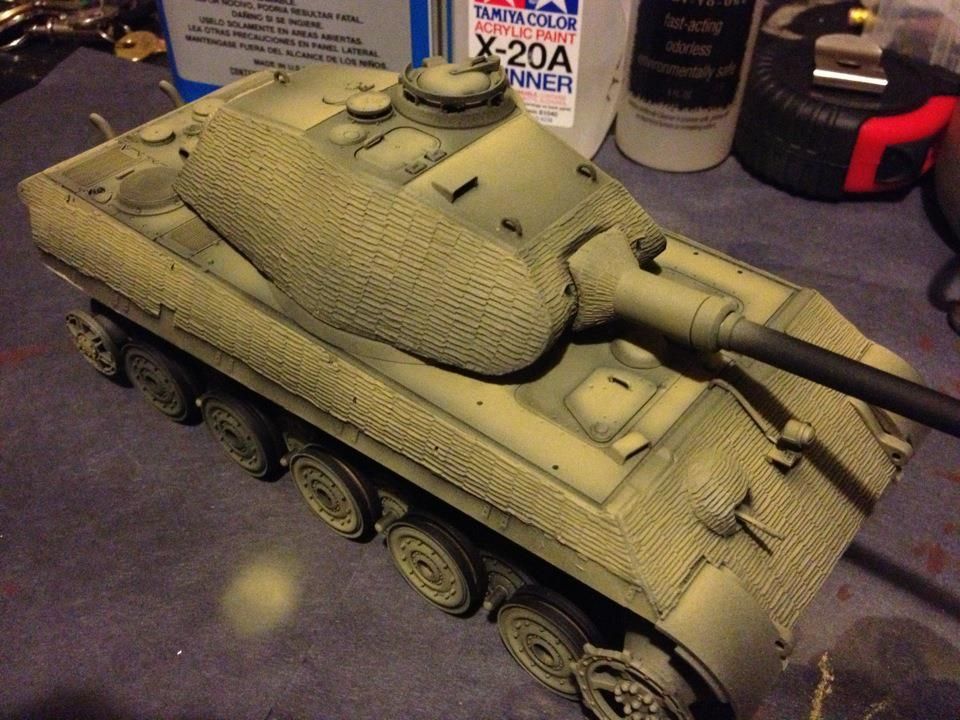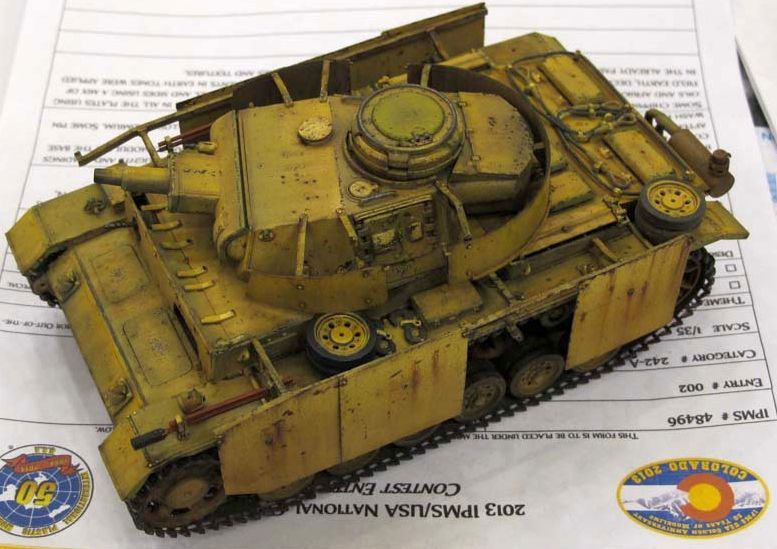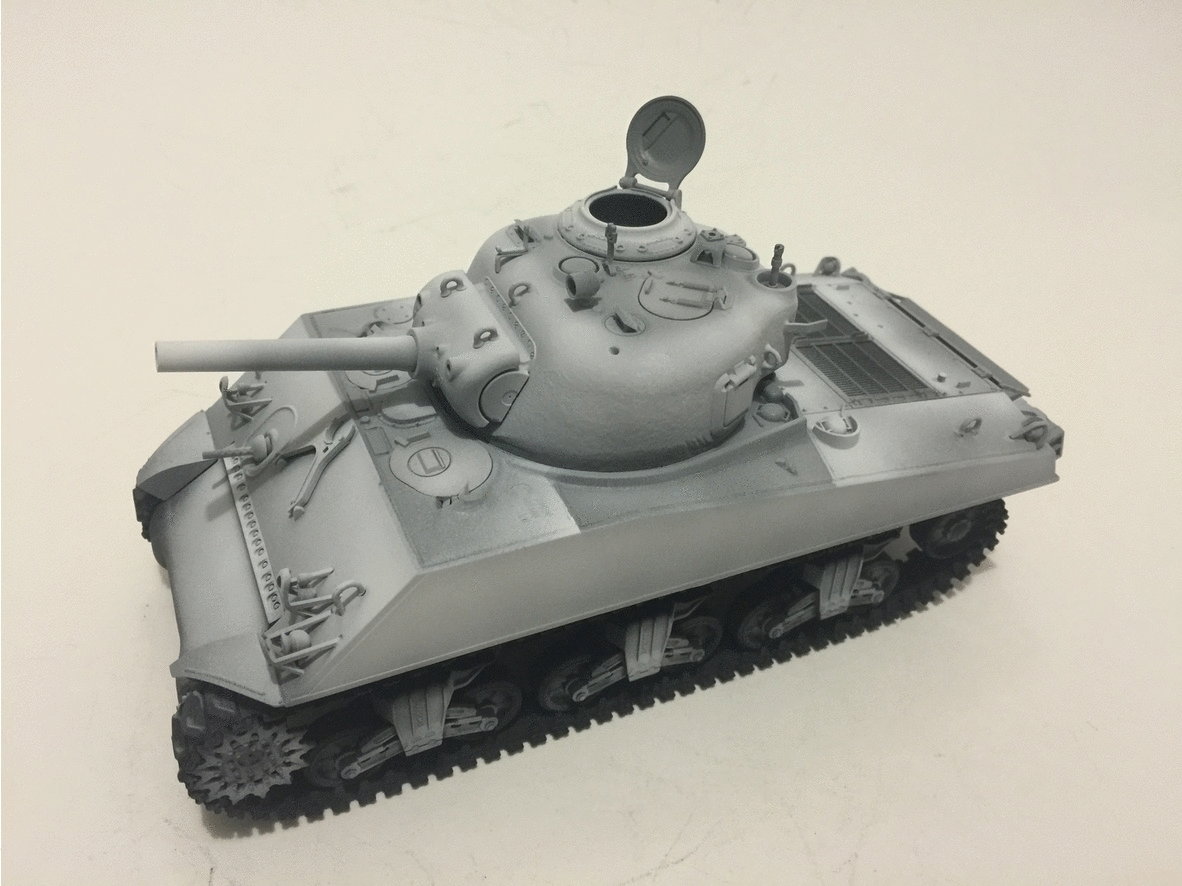 Hi Everyone!
I just finished the FT-17 Renault Japanese Trainer tank for the Ammo - TAKOM-AMMO contest. you can see the step by step here:
http://www.ipmsborinqueneers.com/apps/forums/topics/show/13337449-takom-1-16-ft-17-renault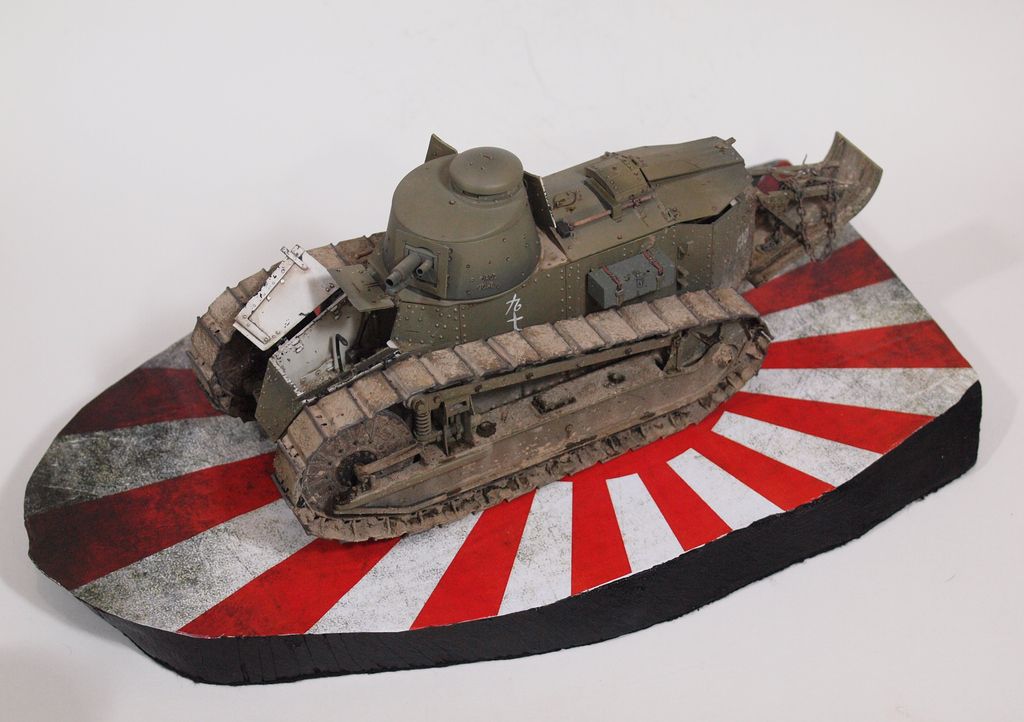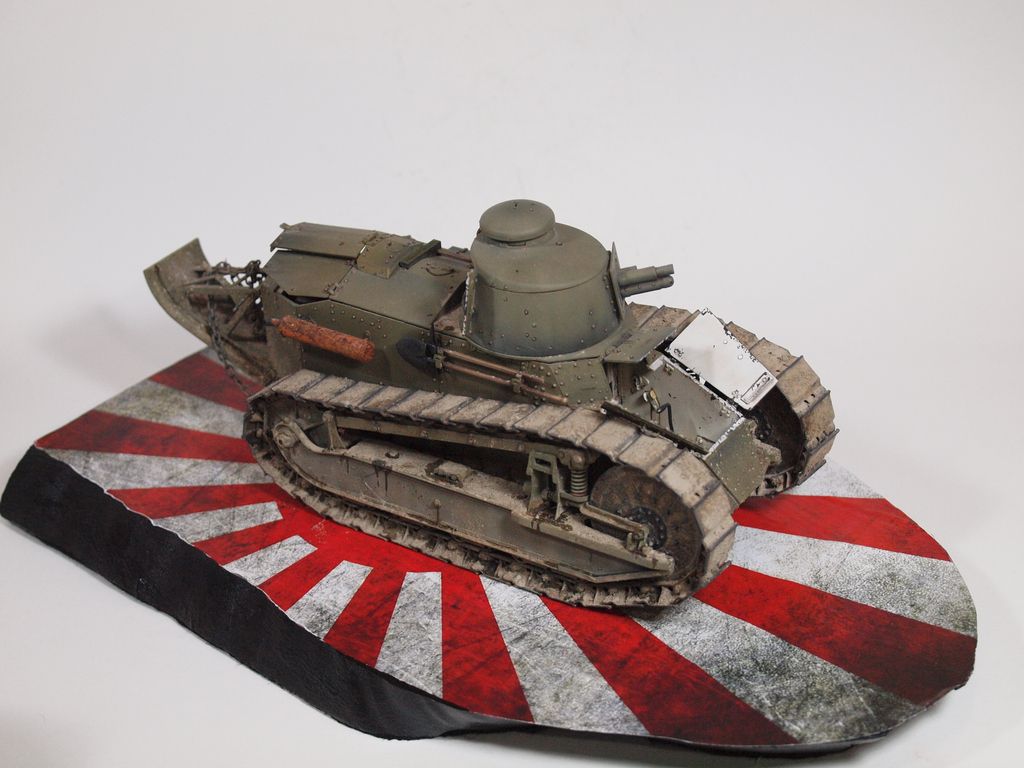 Green Stuff World brought us a new way to make easy and quick bases for dioramas, model kits and figures just using a roller printed with a pattern of your choice. Right now they have 16 different types to choice. Go visit http://www.greenstuffworld.com/en/   
Repost from Armorama.com, Writer : TODD MICHALAK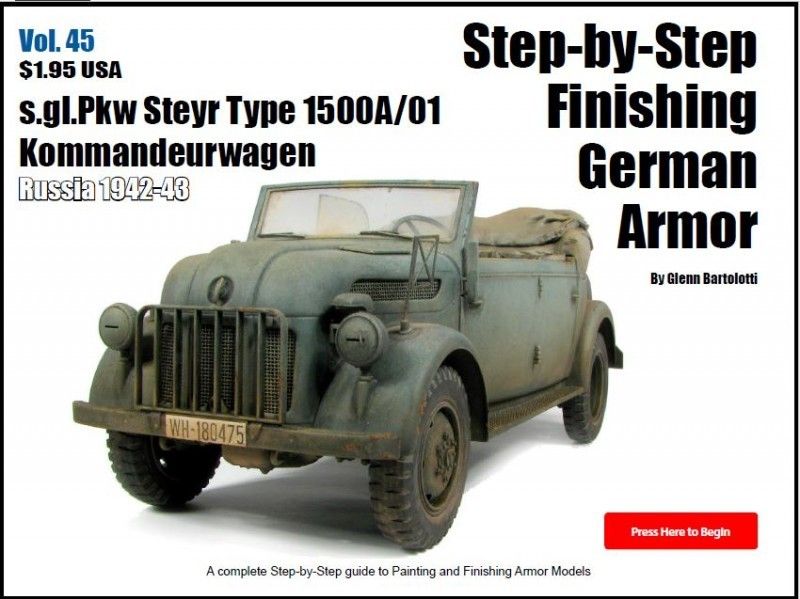 Armor Models by Glenn Bartolotti releases another of his Step-by-Step Finishing German Armor publications. The latest addition, Volume 45 s.gl.Pkw Steyr Type 150A/01 Kommandeurwagen - Russia 1942-43, is available now!
As with all of Glenn's Step-by-Step Finishing German Armor guides, this new publication retails for $1.95 and is available for download on the Armor Models website. This is a fourteen page step by step guide to painting and weathering of Tamiya's 1/35 scale s.gl.Pkw Steyr Type 150A/01 Kommandeurwagen. Contained inside this SBS is a copy of Terry Ashley's review of the kit.
One of the newer additions to the Armor Models Step-byStep guides is the interactive qualities of the publication. Links to not only Terry's review of the Steyr but to the various products Glenn uses throughout the guide are embedded for easy referencing.
Glenn Bartolotti latest publication looks to be more of what we have come to expect from this seasoned modeller; quick rundown of the building process, detailed painting guide and a step by step explanation to his weathering process!
Stop by Armor Models and check out Volume 45 s.gl.Pkw Steyr Type 150A/01 Kommandeurwagen - Russia 1942-43 and many of the other fine selections he has to offer.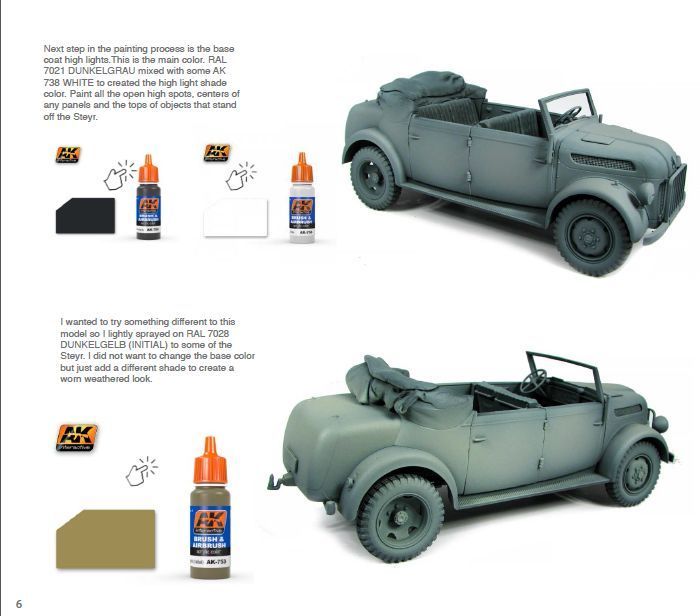 Where to buy?
http://sbsarmormodels.yolasite.com/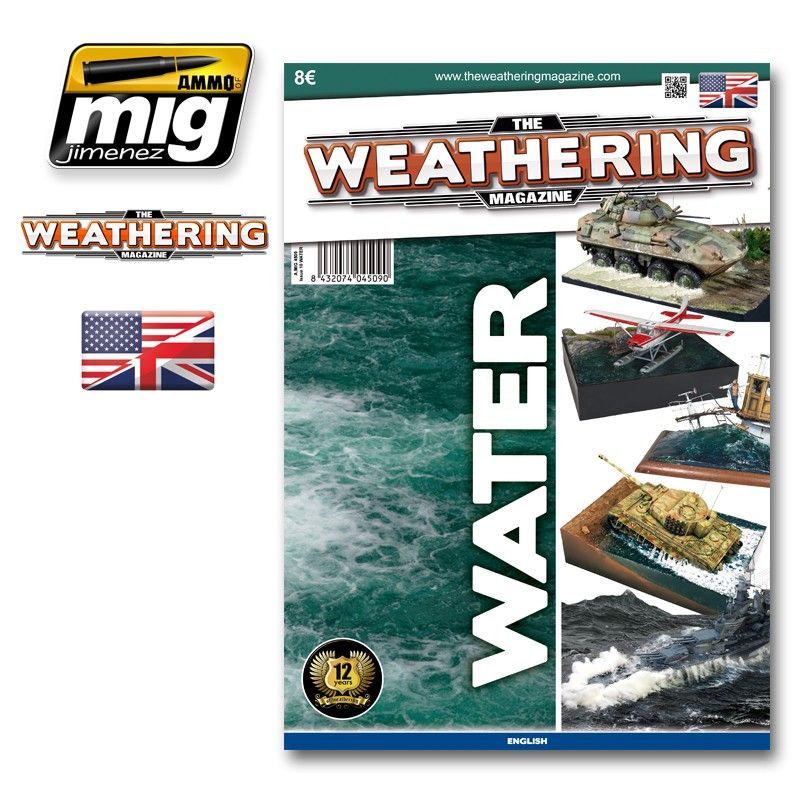 The only magazine in the world devoted exclusively to the weathering effects and paint in general for all kinds of modeling. This issue is dedicated to water and moisture. The best modellers in the world will offer a repertoire of exceptional examples and they explain with detailed step by step process, all the newest tricks and techniques to get your models represent similar conditions. From ships at offshore to tanks out of the water or crossing rivers, seaplanes, standing water, streams and much more. TWM is a collectible magazine, 64 pages, printed on high quality glossy paper and full of useful items for any field of model. Available in 7 different languages, this is the most international magazine in the world.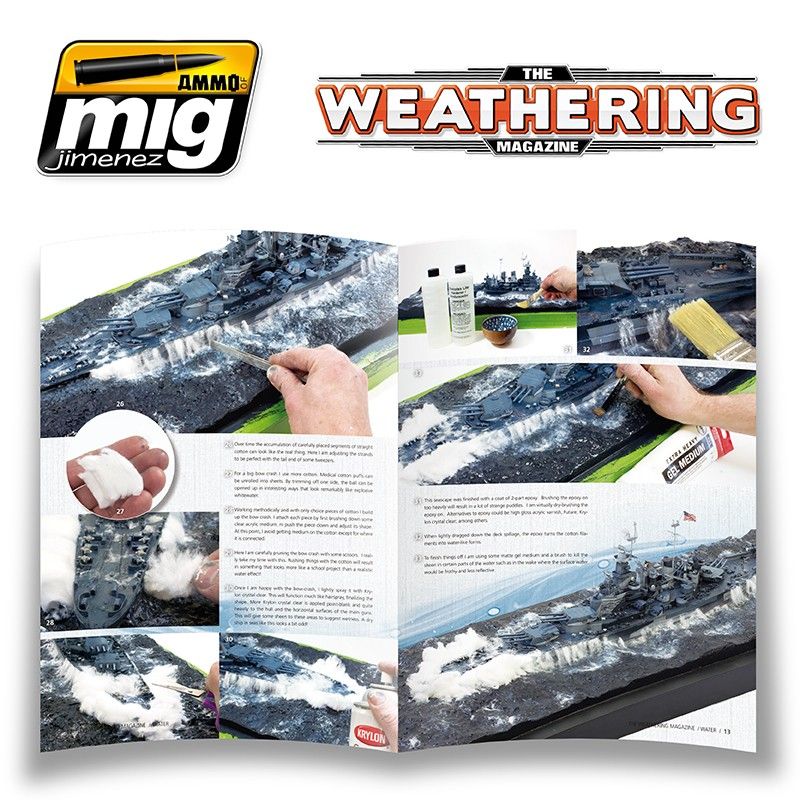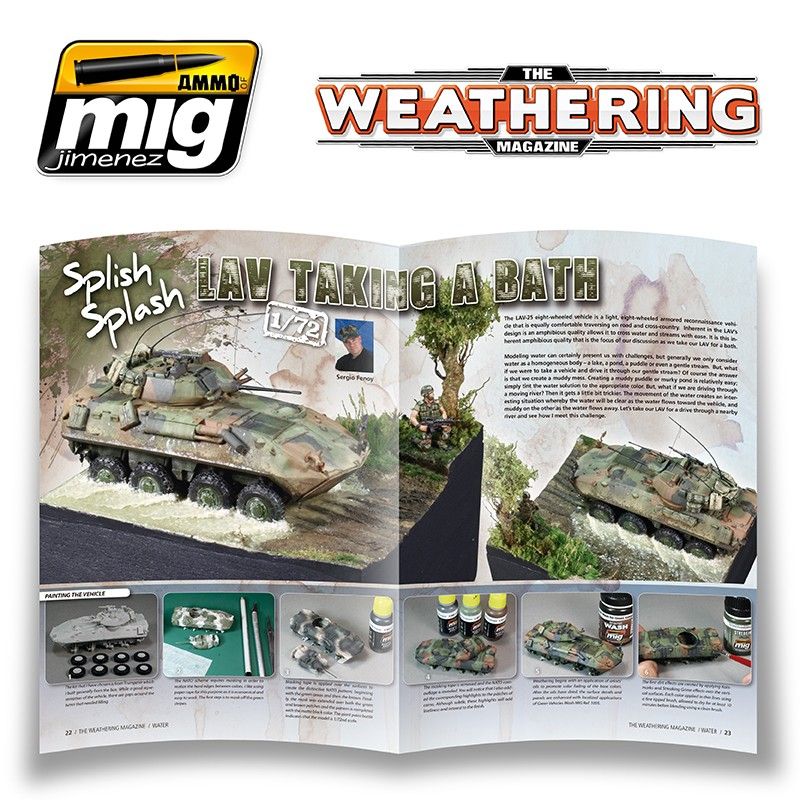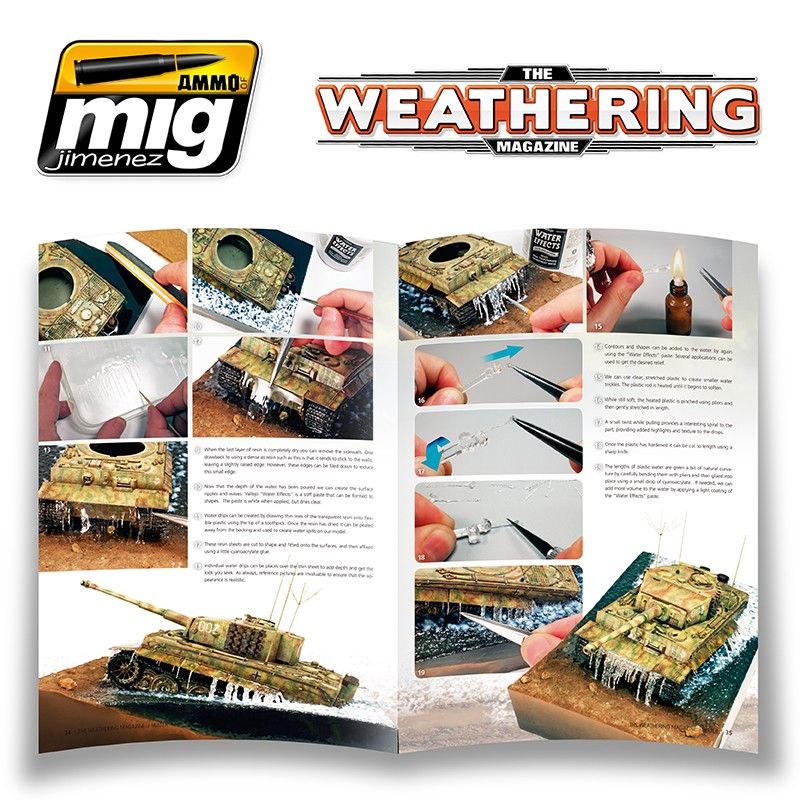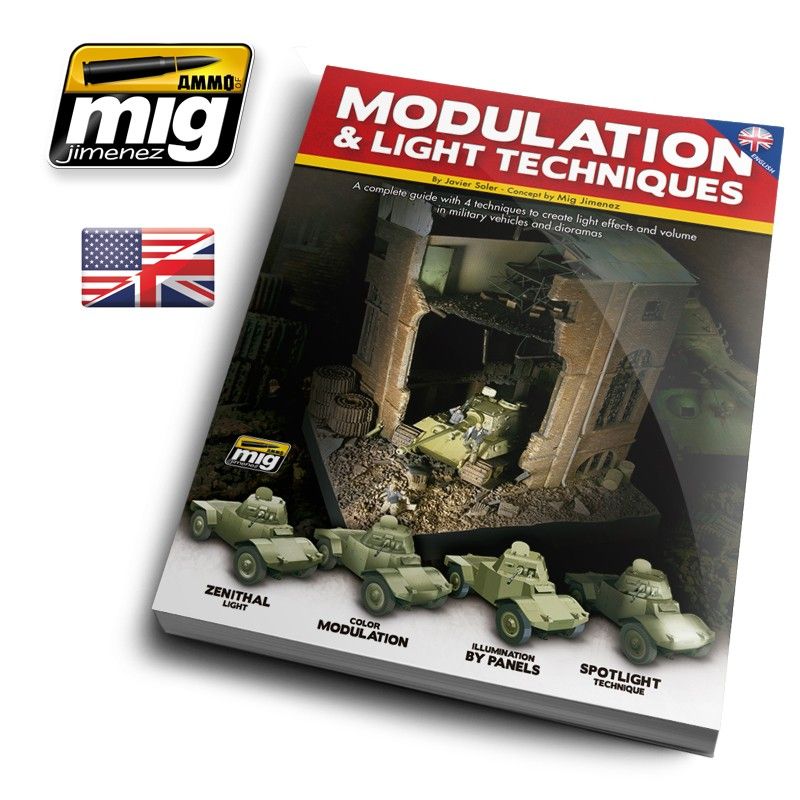 AMMO of MIG JIMENEZ just release in time for Xmas a wonderful book to help you make amazing works on painting.  Book include 106 pages in bright colors showing many great techniques with pictures explaining everything.
Reference: A.MIG-6006
This book explains in depth in an educational and visually easy to follow format, how to apply various light effects on your models, including the famous modulation technique. Through its 106 pages, hundreds of photos and numerous diagrams show how to obtain more from your models and give them more life and personality. To do this the authors Javier Soler and Mig Jimenez explain 4 different ways of painting lighting effects on our models: color modulation, zenithal light, spot light, and illumination by panels.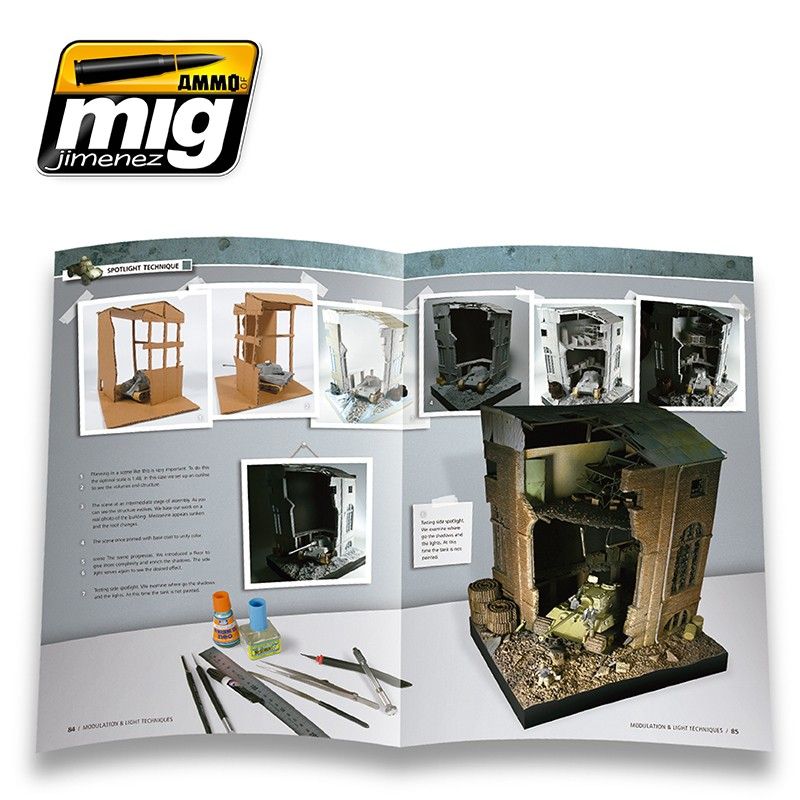 WHERE TO BUY? 
ww.michtoys.com
www.lastcavalry.com
Coming very soon the next Weathering Magazine, issue 9 dedicated to Wrecks, Knockout vehicles, neglects cars and much more.  Stay tune for more updates .
AMMO Of Mig Jimenez, present the 8 issue of the well know Weathering Magazine. This magazine are more than good quality pictures, this are a must have reference material to every level of modeler. In this one you will find multiples examples of weathering from tanks, airplanes, figures, even a Mecha! all turning around the theme of Vietnam. 
I grab mine early at the Ipms Nationals convention in Virginia and must say, every issue its getting better and better. Grabs yours before they are all gone!
where to buy?
Ammo lastest report of new paints and the reprint of issue #1 of The weathering Magazine.
Also available this month are exciting new sets for aircraft modelers including a set designed for bare metal and jet engines which is sure to be a huge hit with all modelers and another one for Soviet fighters during the WWII painted in green and black.
A.MIG-7110 WW I & WW II French Camouflage Colors $22.50
A.MIG-7111 WW I British & German Colors $22.50
A.MIG-7102 Afrika Korps SMART ACRYLIC SET $11.25
A.MIG-7104 Bundeswehr Afghanistan Scheme SMART ACRYLIC SET $11.25
A.MIG-7422 WW II SOVIET AIRPLANES (Green & Black camouflages) $17.85
A.MIG-7423 METALLIC AIRPLANES & JETS $17.85
A.MIG-4500 THE WEATHERING MAGAZINE. ISSUE 1 RUST $13.50
Visit:
Well, this is the new stuff from our Fellow Modeller and friend MIG JIMENEZ, the awaited set of Rust Effect Colors. You get the specific colors to make chipping and rust effect on abandoned or battle worn AFV. So why wait? go to one of your 2 choice of site, USA or SPAIN to grab your set.
WHERE TO BUY?