One Pickup Not Enough? Get Two!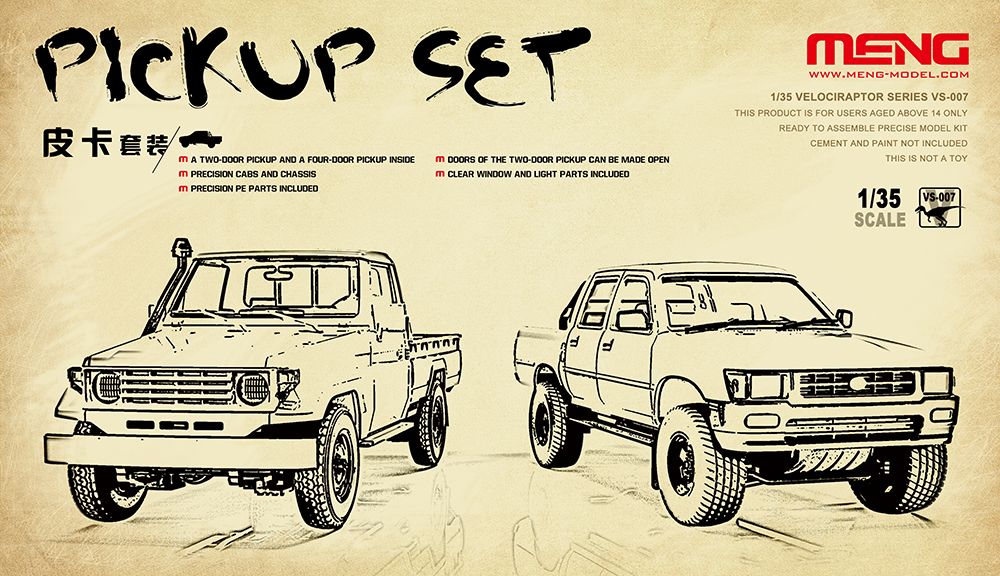 MENG has already released several armed pickup kits with different weapons. They are ideal to be built as single models or as a part of dioramas. We are glad to see that many modelers have created excellent pickup works. Now MENG releases a brand new VS-007 1/35 Pickup Set which contains a two-door pickup and a four-door pickup. We hope this kit can provide more possibilities for modelers to create more and better pickup models.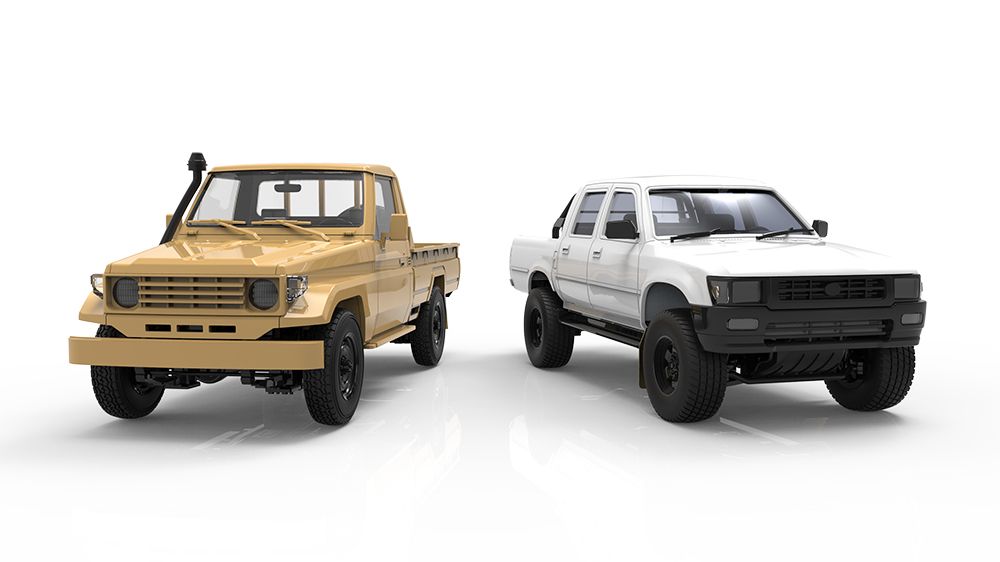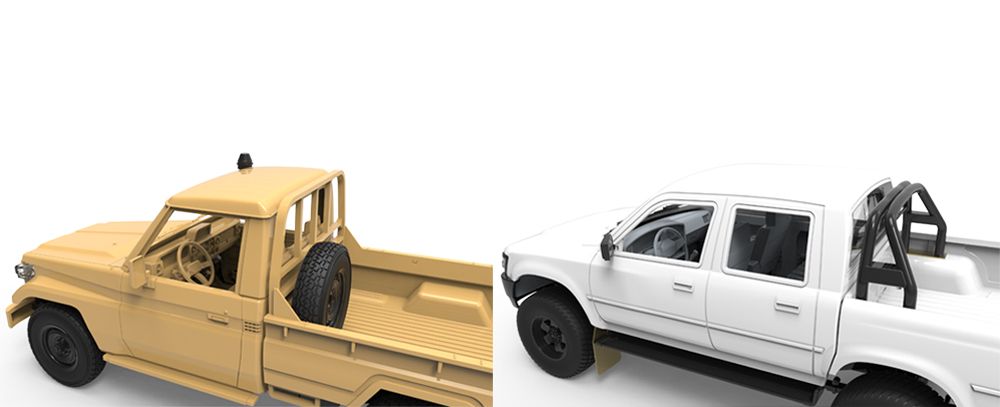 The MENG VS-007 1/35 Pickup Set includes two pickups which frequently show up in hot spots. They are interesting vehicle subjects in modern wars and conflicts.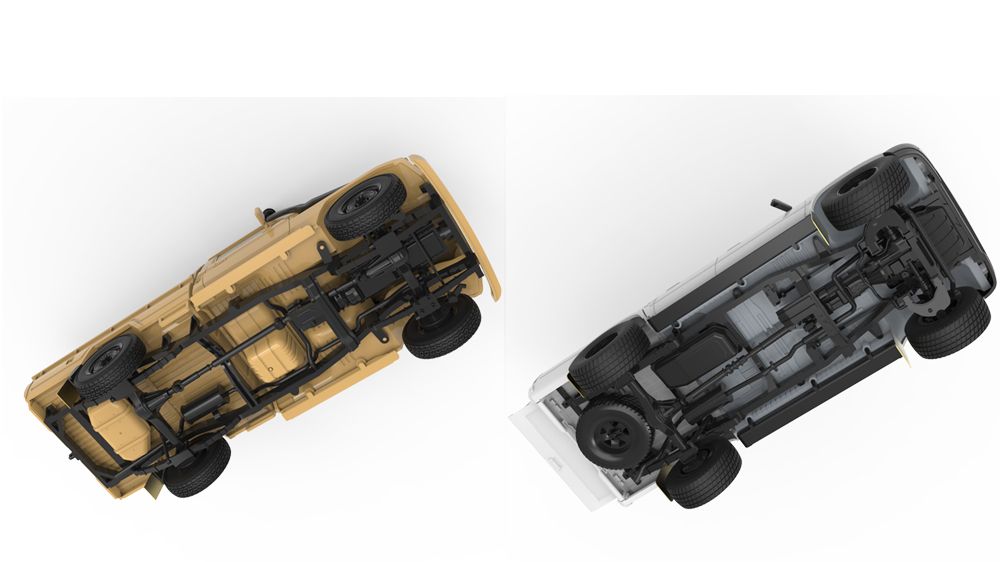 There are excellent details on the chassis. Have you ever thought of making a diorama with overturned pickups?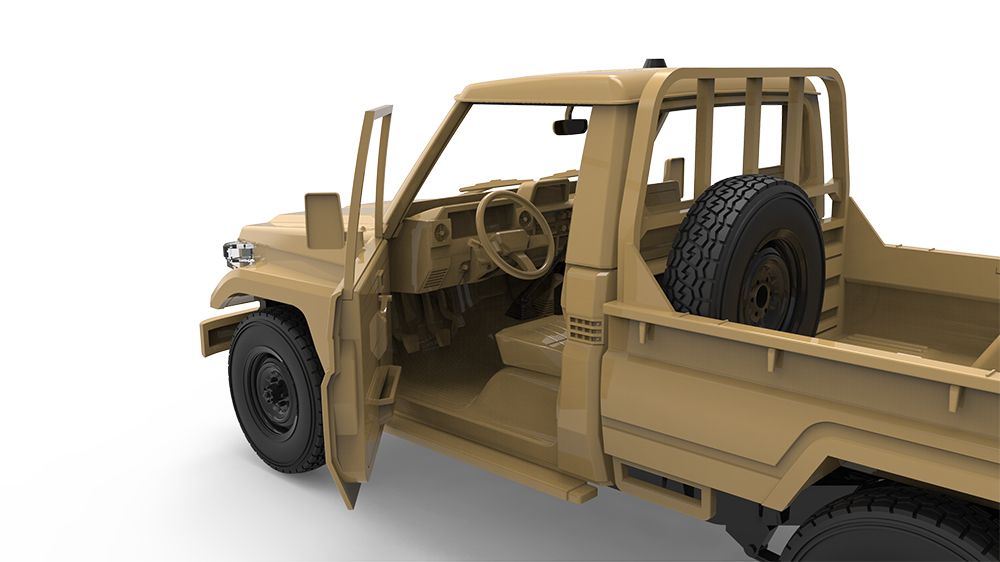 Doors of the two-door pickup can be made open.

July's new model from Tamiya is the 1/48 Japan Ground Self Defense Force Type 10 Tank!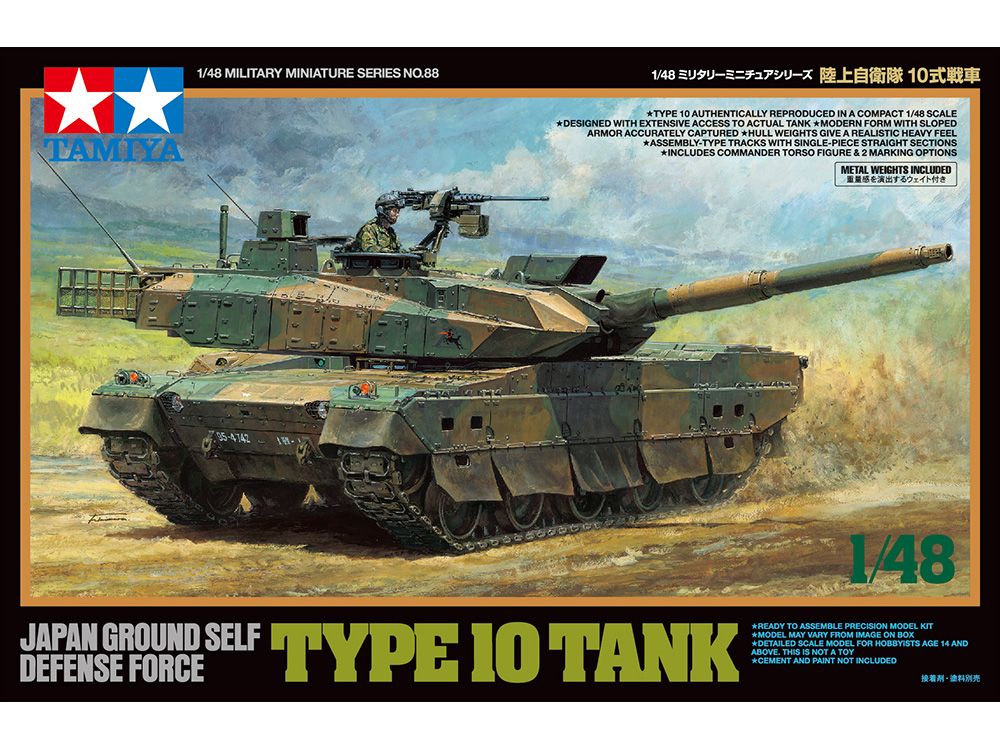 (extract from tamiya website)
Up-to-date and in 1/48!
Officially announced in 2010, the Type 10 is the fourth generation main battle tank serving the Japan Ground Self Defense Force (JGSDF). It is equipped with a domestically-developed smoothbore 120mm main gun and automatic targeting system that allows tracking of targets while the highly mobile Type 10 is on the move. Modular armor on the turret and hull not only provides top level protection, it can also be removed to allow swift transportation across the Japanese archipelago on trailers and the like. Delivery to units commenced in 2012 and the Type 10 is envisaged to replace the long-serving Type 74.
About the Model
This is a 1/48 scale plastic model assembly kit of the JGSDF Type 10 tank.
★Length: 199mm, width: 72mm. ★This compact masterpiece was designed with extensive access to the actual tank, and captures the sloped form of the Type 10 with an intuitive parts breakdown. ★The model includes depictions of modifications seen in Type 10s from the C4 lot, which were delivered to units from the second half of 2014 onwards. ★Hull interior weights are included to add an authentically heavy feel. ★Commander torso figure adds further realism.
★Decals included to recreate 1st or 8th Tank Battalion markings.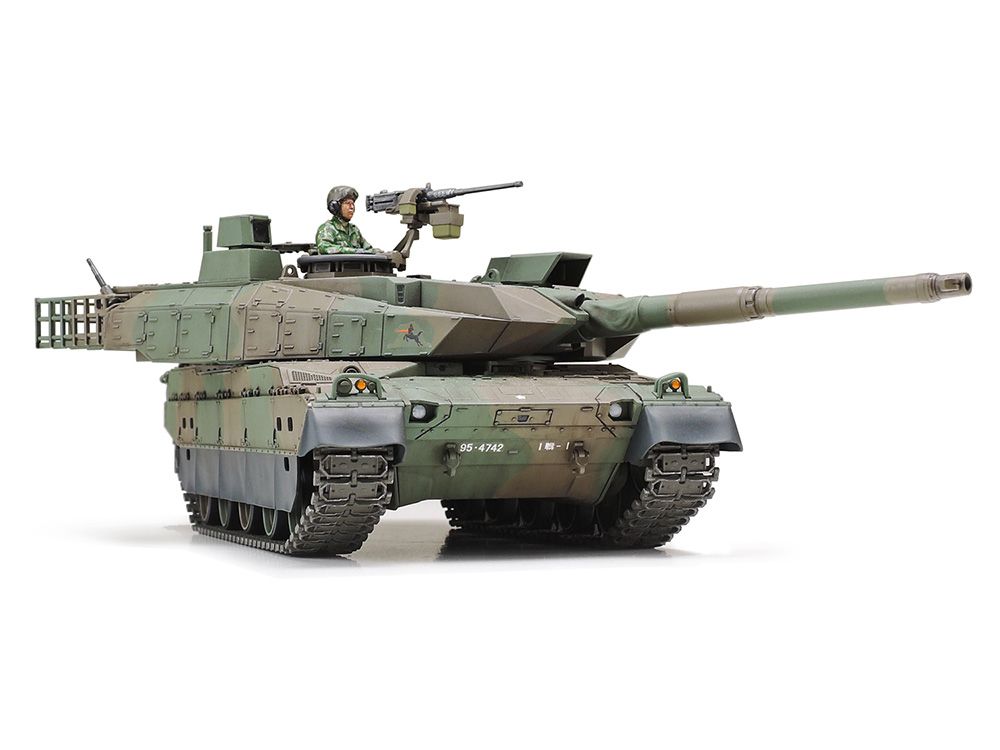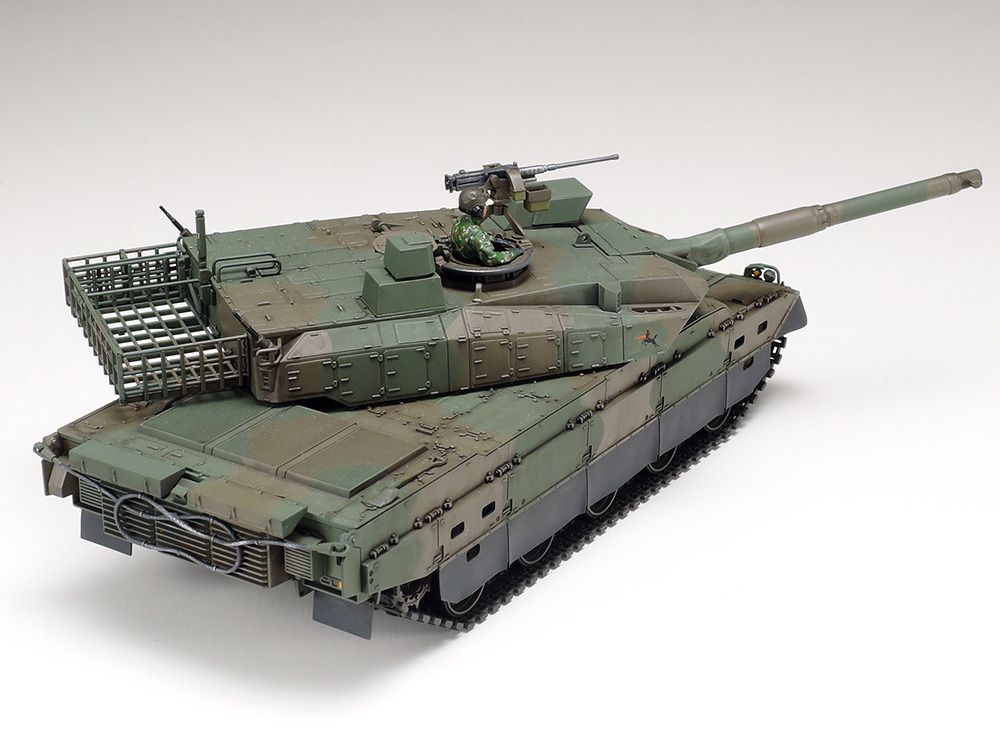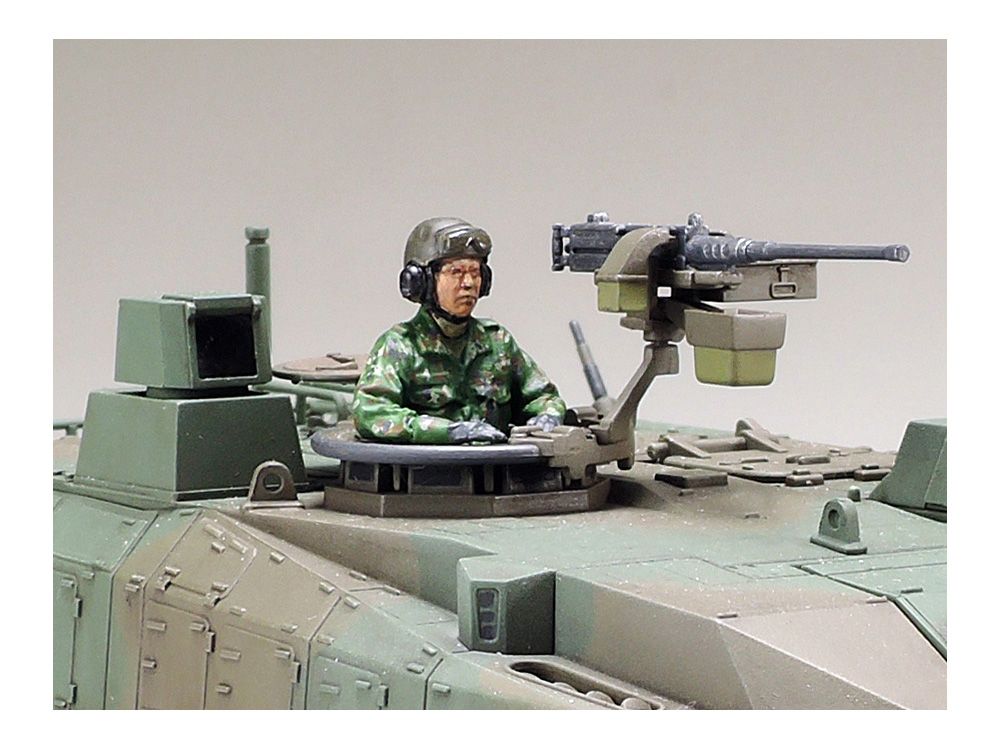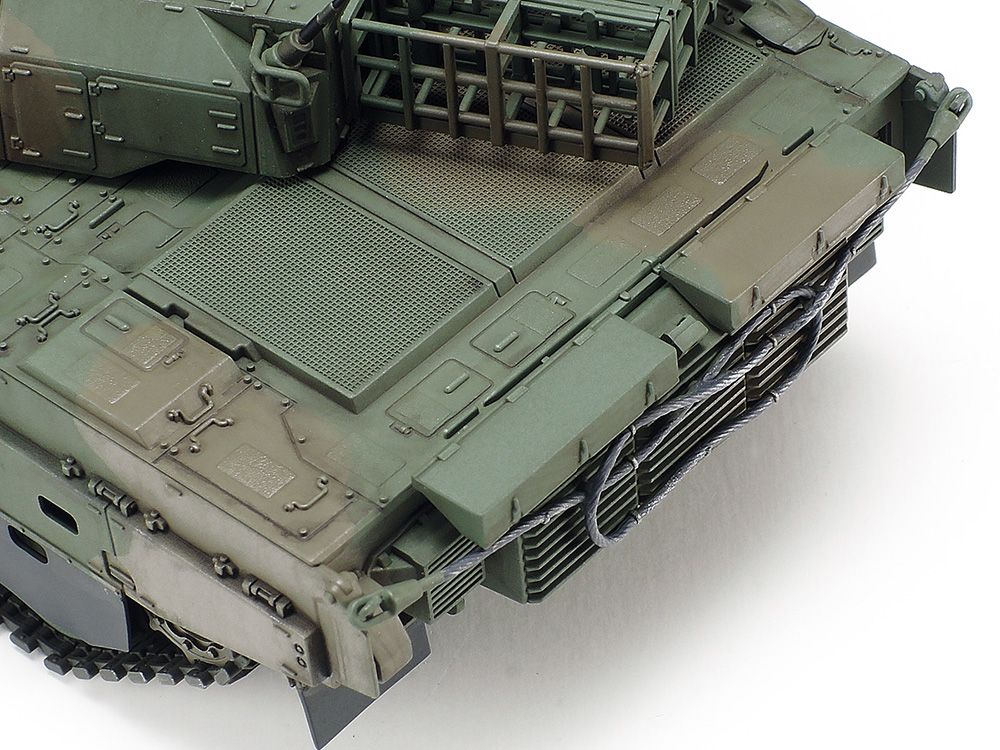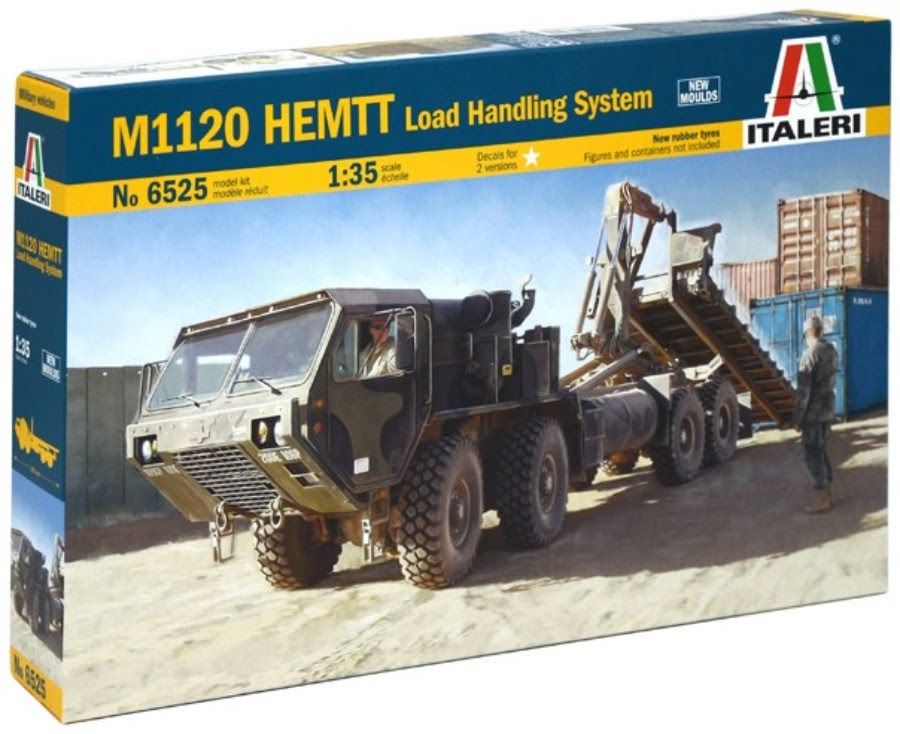 Good news from  Italeri!
Italeri is launching  the M1120 HEMTT Load Handling System. The kit is a rebox of the M977 (1996) with new sprue parts, wheels and decals. This was a most expected kit, since they already have the Tanker (M978), and the gun truck.
The acronym HEMTT (Heavy Expanded Mobility Tactical Truck) is for a eight-wheel drive off-road capable heavy truck, produced from the mid-80s for the United States Army. Thanks to its features, the HEMTT is able to guarantee a great off-road mobility and significant transportation performance. It has become the real "workhorse" of the Army capable of carrying ammunition and equipment in a very effective way. In details the M1120 HEMTT LHS (Load Handling System) is equipped with a loading system, that can be used direct from the cabin, able to transport a lot of different types of cargo and containers. The M1120 is capable of carrying a payload of 11 tons. That's make it ideal to perform military logistic duties. It has been recently used in operative area as Iraq and Afghanistan.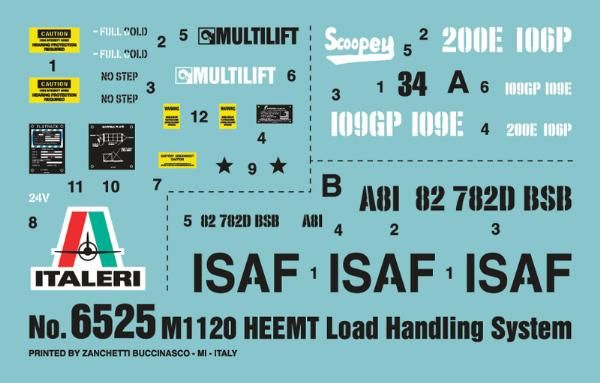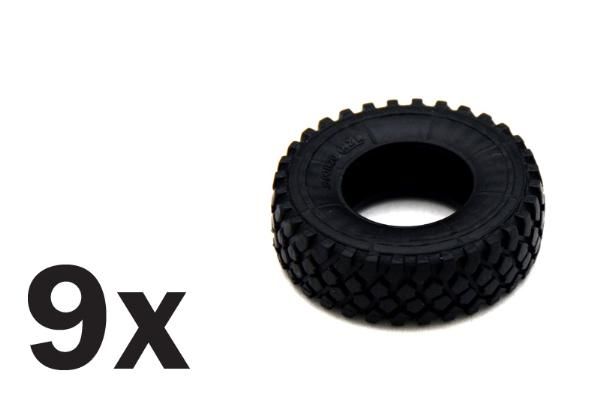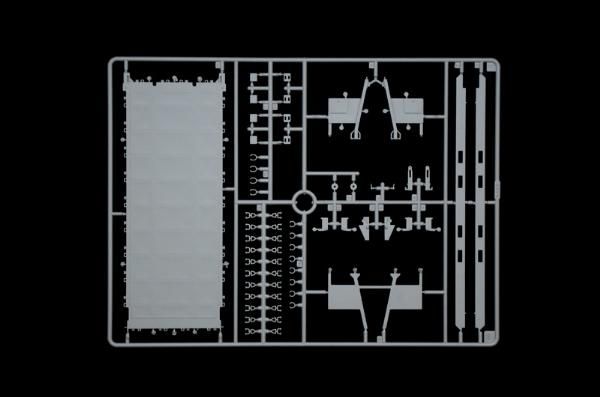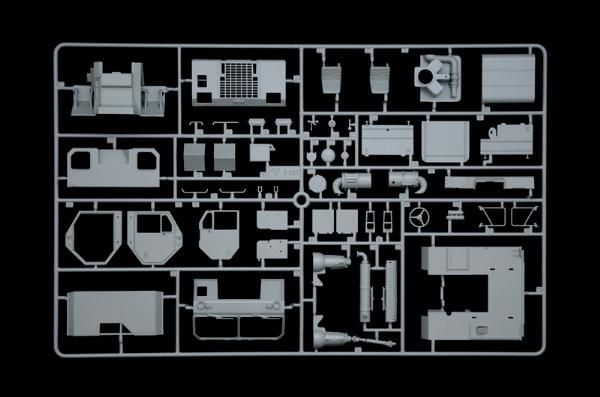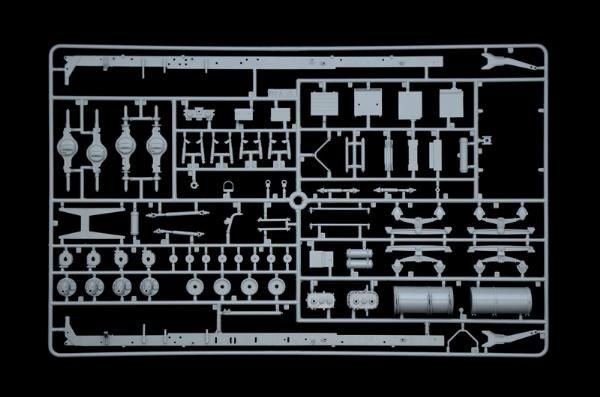 New 2016 M1 Abrams from Academy, is new tooling full! they make a whole new tank with everything on the box, you can built it out of box!
Among the features and options you will find inside the box:

All new-tooled parts
New 'long' turret with anti-slip surfaces molded into the top surfaces as well as toolbox tops
New lower hull with no holes for motorization
New upper hull with anti-slip surfaces molded into the top surfaces (appears to be in the correct areas)
Options to build 'vanilla' SEP v2 or TUSK I or TUSK II versions
Road wheel hubs are hollow with clear caps
Choice of solid drive sprockets or with lightening holes
Optional boat hull ventral armor plate
Optional upward exhaust deflector
Choice of rear tail lights/housings
Choice of standard, TUSK I or TUSK II side skirts
Positionable doors for gunner's thermal sight
Optional coaxial M2 machine gun over main gun
Optional commander and gunner gun shields over hatches
VCU in turret basket
Optional TUSK armor for turret sides
Spare track and Jerry can stowage on rear racks
Optional thermal ID panels
Optional CROWS II system
Optional Duke CREW system
Optional Blue Force Tracker antenna/module
Optional stowed tow bars
Options to model the kit are:

M1A2 SEP v2, 2nd ID, US Army, South Korea, 2013 (over 40 options)
M1A2 TUSK, 3rd Cav Regt, US Army, Iraq, 2008
M1A2 TUSK, 3rd Squadron/G Troop, US Army, Iraq, 2013
M1A2 TUSK II, 1st Bn/22nd Inf Regt/1st Bde/4th ID, US Army, Iraq, 2008
(Extracted from the Tamiya website)
http://www.tamiya.com/english/products/37022/index.htm

1/35 German Bundeswehr Self-Propelled Howitzer M109A3G
This 1/35 scale plastic model assembly kit recreates the German Bundeswehr's M109A3G. Italeri's original M109 kit is joined by A3G-specific parts, such as the long-caliber gun, Bundeswehr-type tracks, smoke dischargers and hull rear storage baskets. ★Turret panoramic sight and drive sprocket parts have been updated for an even more impressive finish. ★The kit includes 2 figures and 2 marking options. ★Belt-type tracks can be painted and cemented.
★Vehicle parts are a product of Italeri.
MMK Models Have just released a 1/35 scale kit of  Caterpilar D 6 , EPS Springer!
This new release from MMK Models comes complete with a full interior and several frets of photo etch details including one colour fret and some very nicely detailed screens to protect the driver.
The kit can be purchased from VT-models.cz, please follow this link: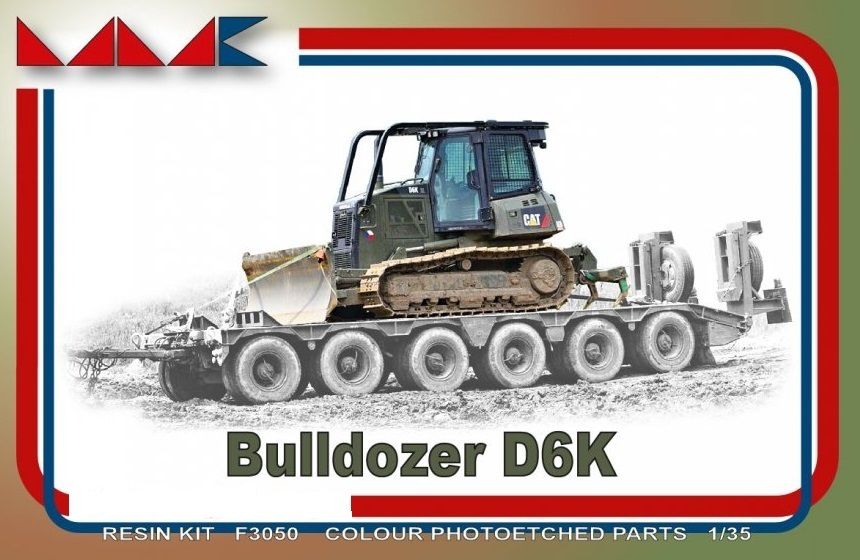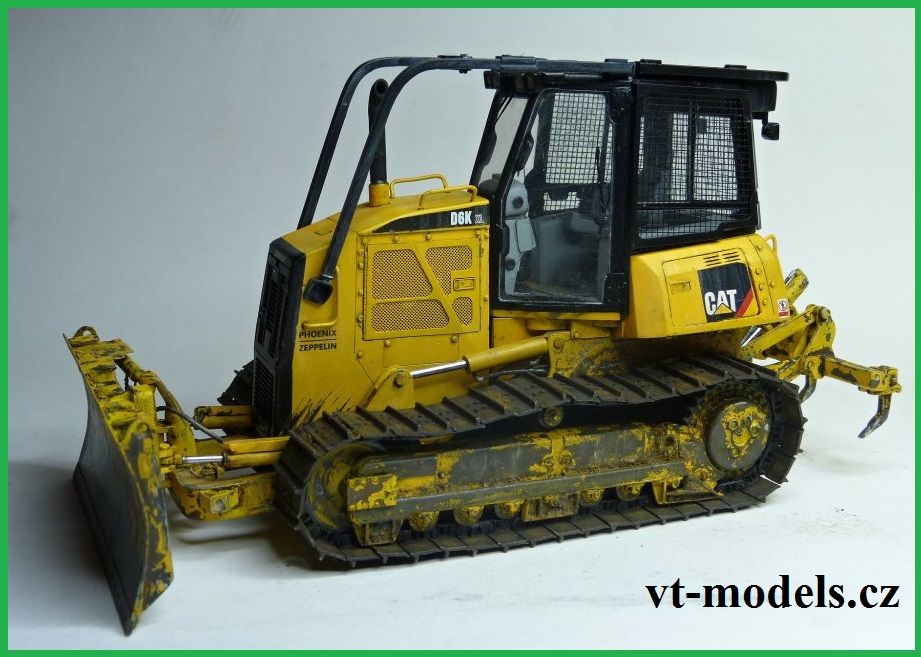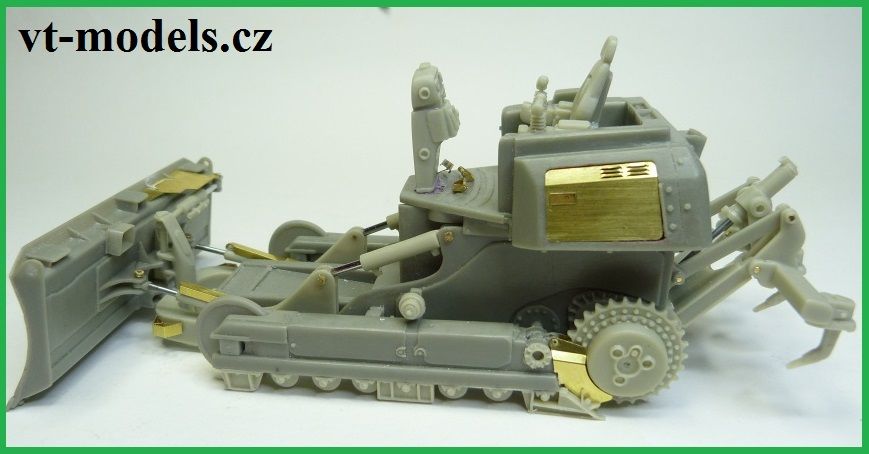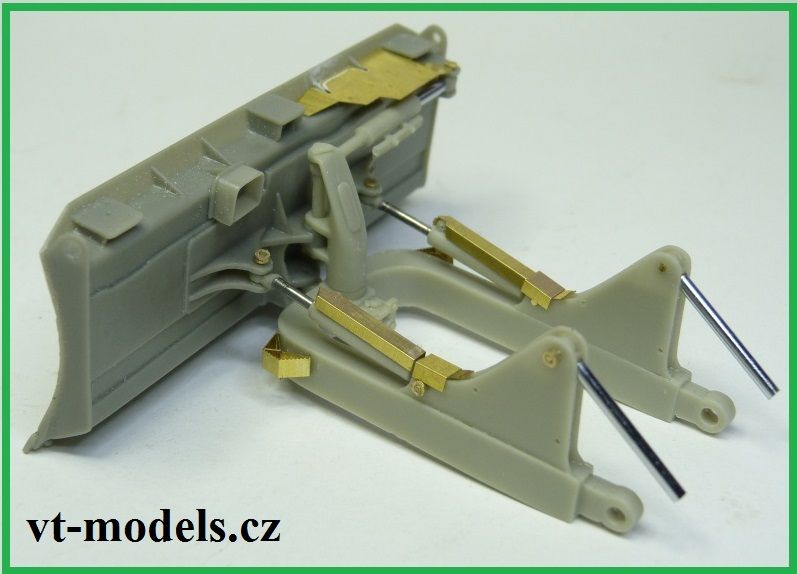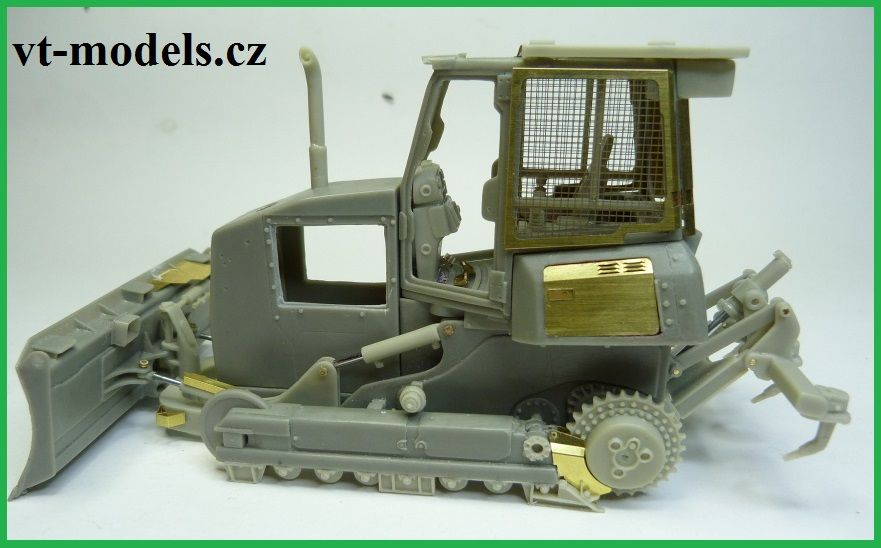 Coming really soon! We saw it at Ipms Virginia Nationals and we can tell its a must have.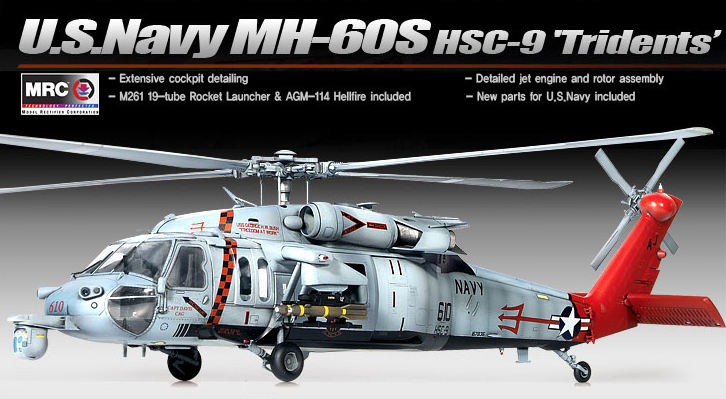 Academy U.S. Navy MH-60S HSC-9 'Tridents' 1/35 Model Kit
Avid modelers are spellbound by these remarkably realistic shoppers. This 1/35 scale helicopter is an ideal complement to military dioramas.
Scale: 1/35
Skill Level: 4
Extensive cockpit detailing
M261 19-tube rocket launcher and AGM-114 Hellfire included
Detailed jet engine and rotor assembly
This model kit will require glue, paints and modelling tools to assemble (not included).
Academy U.S. Navy MH-60S HSC-9 'Tridents' 1/35 Model Kit Release Date NZ: October 31st, 2014 (estimated date)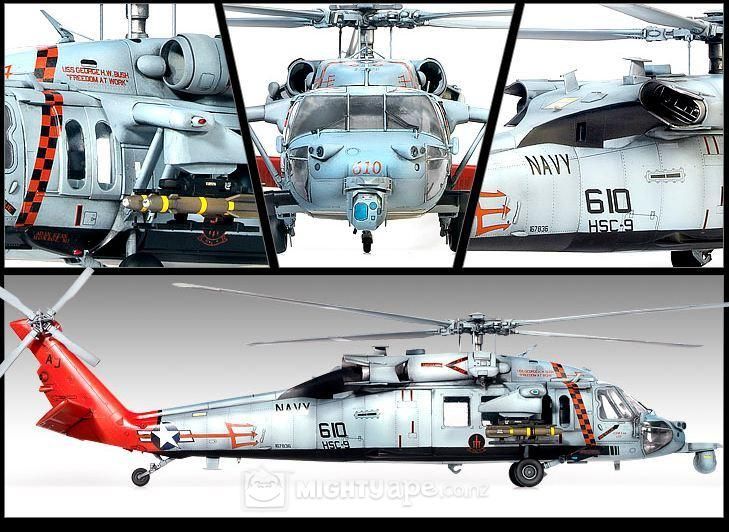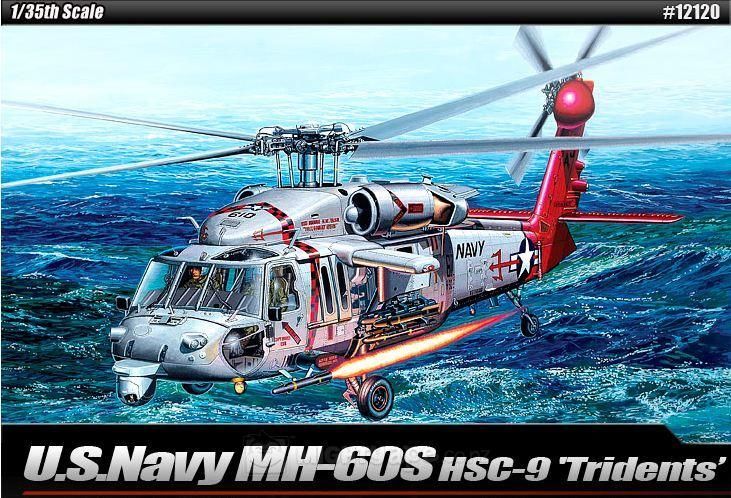 Echelon Fine Details decals have release a great set of decals to "resurrect" the 1/35 Academy M1151 Humvee ! Generic ISAF decals and markings can often seen a multitude of vehicles serving in Afghanistan. Also included are unique markings for a M1151 Humvee.
Website:
New from Trumpeter, the long awaited cargo truck for the M1078 LMTV Light Utility Truck.
Product Id 01010 Pub Date
Size 1:35
Introduce:
The M1082 LMTV Trailer (LMTVT) is designed to be towed by the LMTV family of vehicles. The M1082 trailer is a single axle trailer with a gross payload capacity of 5000 pounds. The trailer is equipped with an air brake system actuated from the prime mover brake systems and a parking brake system to prevent movement of the trailer when not connected to the prime mover. A canvas and bows kit is provided to protect the cargo from the elements
Parament
Item No 01010
Item Name M1082 LMTVT
Bar Code 9580208010106
Scale 1:35
Item Type Static Kit
Model Brief Length: 153.2mm Width: 69.8mm
Total Parts 180+
Metal Parts n/a
Photo Etched Parts 1 piece
Film Parts n/a
Resin Parts n/a
Total Sprues 5 sprues and tires
Released Date 2014-08
More Features > The main tires are hollow rubber with very good tread pattern
> Wheel hubs are in great details
> Photo-etched parts included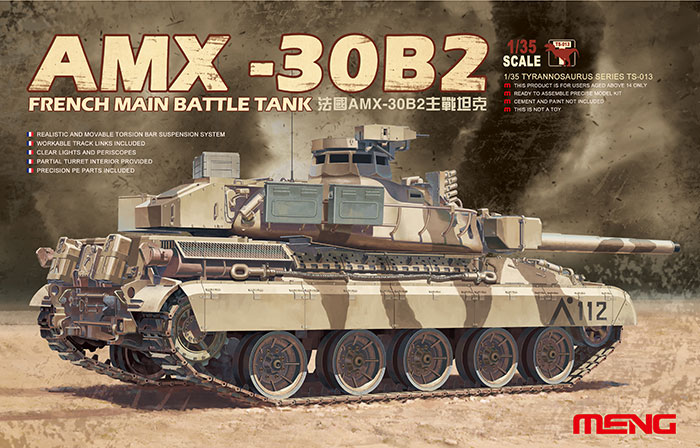 Meng has announced a new 1/35 scale AMX-30B2 as their next armour release. More coming soon