2017 was a brutal year for Puerto Rico, due to hurricane Maria, we lost our place to make the event among other things. 2018 its our comeback, and  with help from many friends both local and from the States we will be able to put back our club and the yearly competition event.

The show was held on October 20 in a small comunal place (Covadonga, Toa Baja), but with a lot of participation from the local scale modelers and some from outside, including people from Colombia! Many new memories, and new friends along the event.  I think its was a huge sucess thanks to the support of many clubs across the USA that help us make possible this competion once more. The whole crew posing for a picture after the show (see picture below).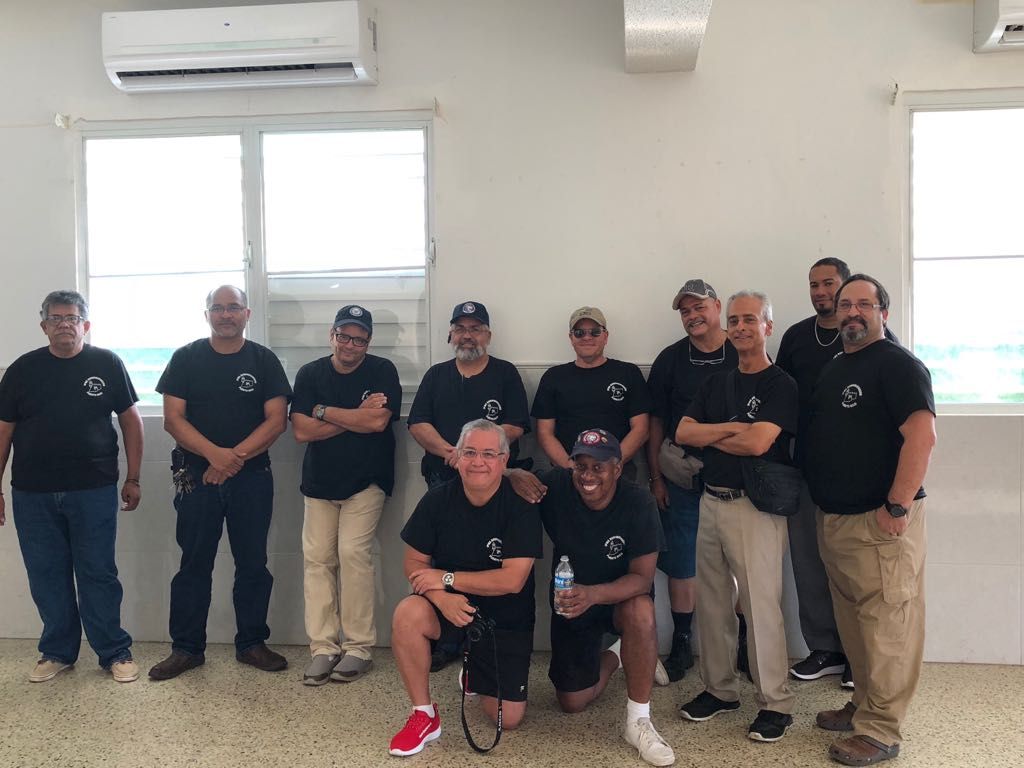 Here I share with you a link to see the pictures from the Model Expo 2018. See you next year! https://www.ipmsborinqueneers.com/apps/forums/topics/show/13489282-4rd-plastic-model-expo-2018

Some of our wonderful sponsor's logo are share here, for you guys Its this huge thank you, we appreciate your patronage !
https://hsvpms.blogspot.com/" target="_blank">
https://www.ipms-hams.org/" target="_blank">
https://www.rockymountainmodelclub.ca/" target="_blank">
You know our workshop on modeling a German tank? we touch all basic steps so you can complete your model, also cover advanced steps such as modulation of color and metal tracks. To go to the tutorial, just make a click here.

Conoces nuestro taller modelando un tanque aleman? en el tocamos todos los pasos basicos necesarios para que puedas completar tu modelo, tambien cubrimos pasos avanzados como la modulacion de color y las cadenas de metal. Para ir al tutorial, solo haz un click aqui.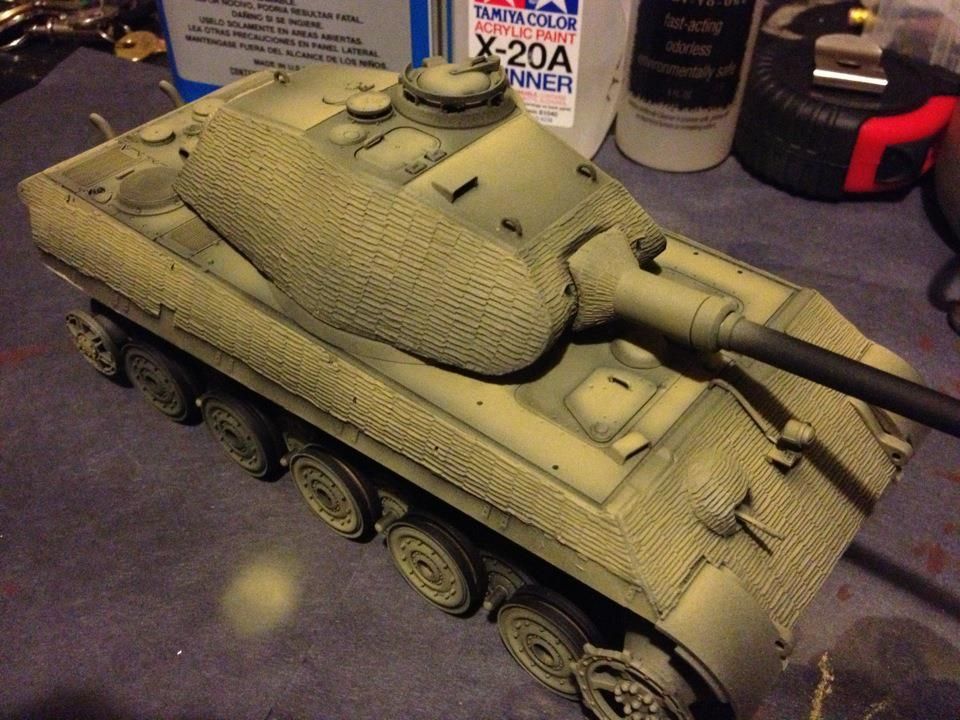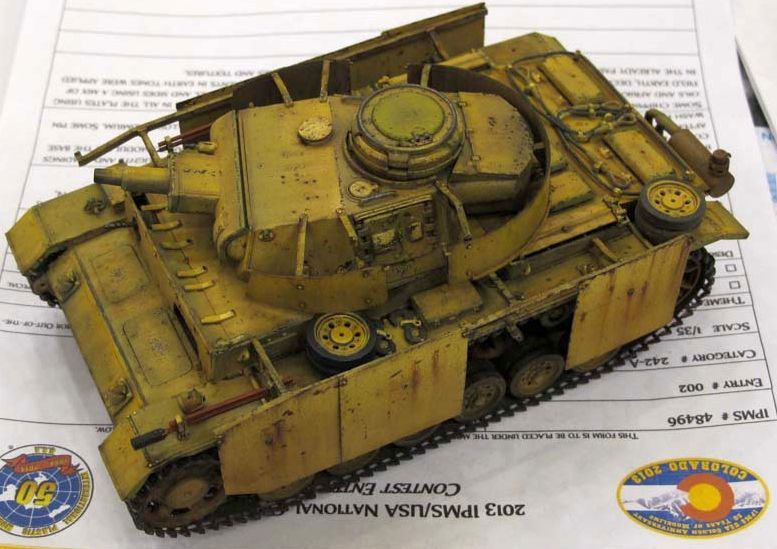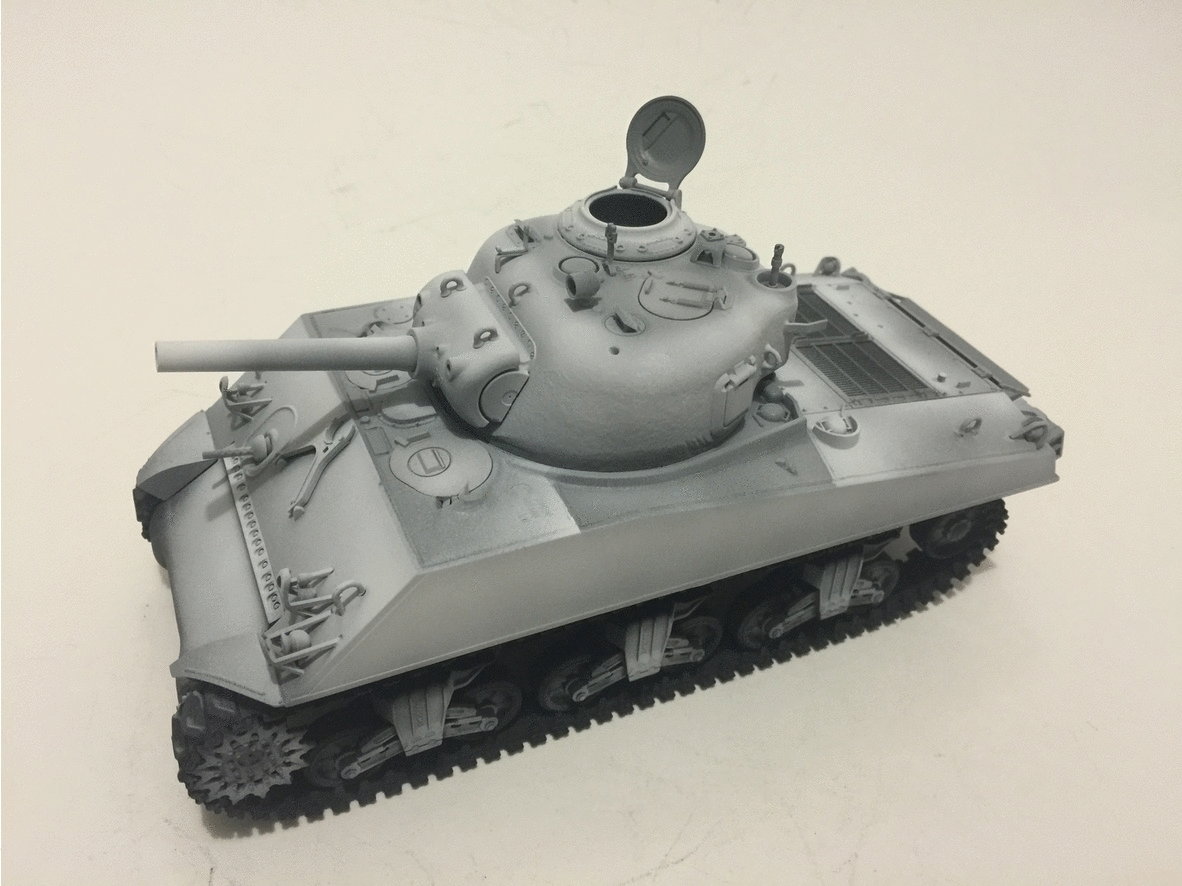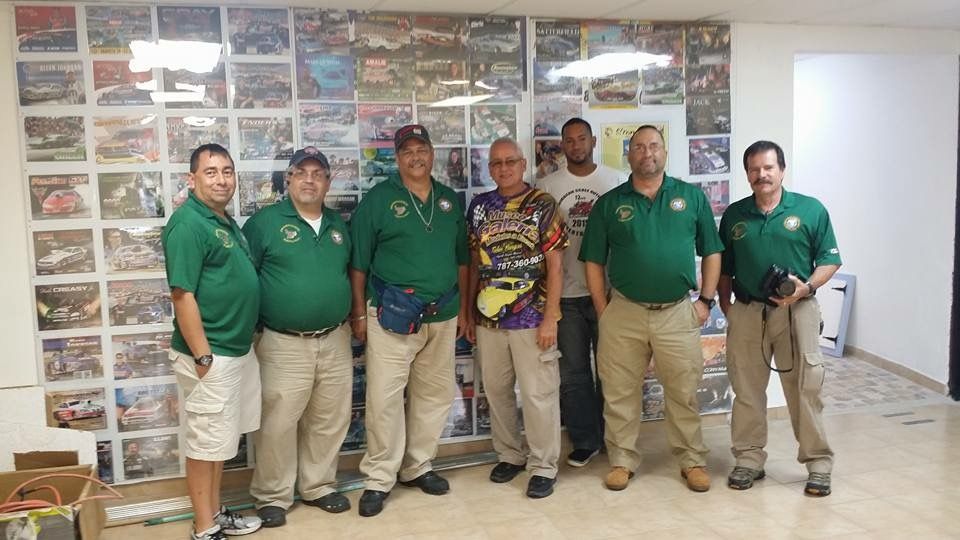 El club de Ipms Borinqueneers en colaboración con el Sr. Burgos presentando los trabajo de nuestro amigo que se mudó al cielos a seguir haciendo obras de arte como el solo sabía hacer El señor José Pacheco (1956 - 2016). Aquí estará esta exposición en homenaje póstumo a nuestro amigo; que descanse en paz.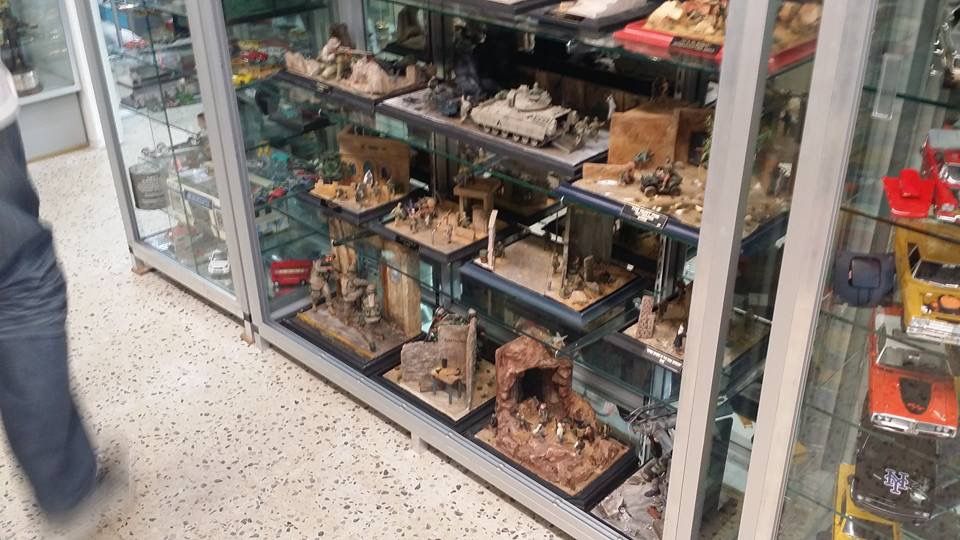 La exposición está disponible en el Museo Galería modelos a escala Tabin Burgos en Corozal, atendido por su dueño el Sr. José Burgos en la carr # PR-159, Tel. (787) 360-9035.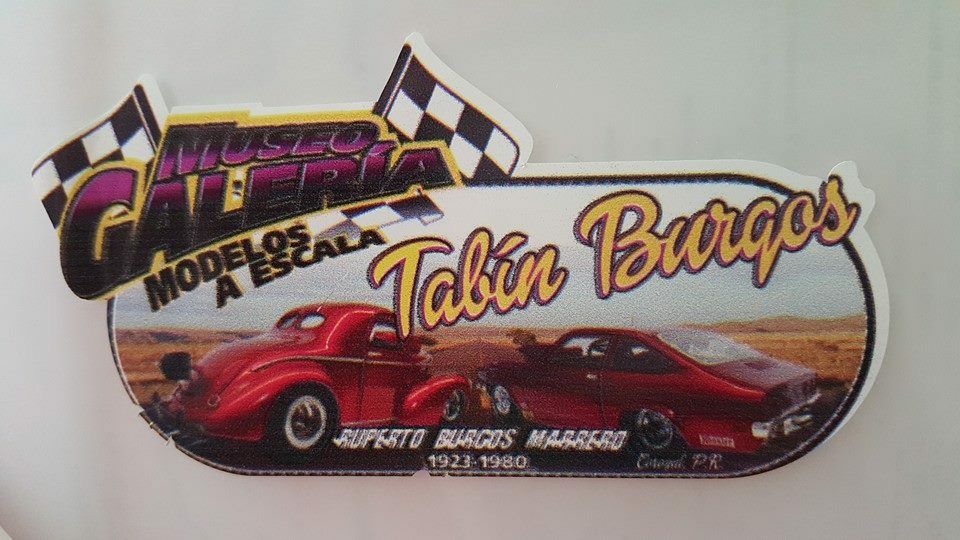 On Saturday 20 was the exhibition at Plaza las America, where the RC Region 13 , Mr. George Mustafa gave us the Plaque for Best group of the year 2014, region 13. Congratulations to everybody in the crew for this achievement ! You can see more pictures of the Exhibition at :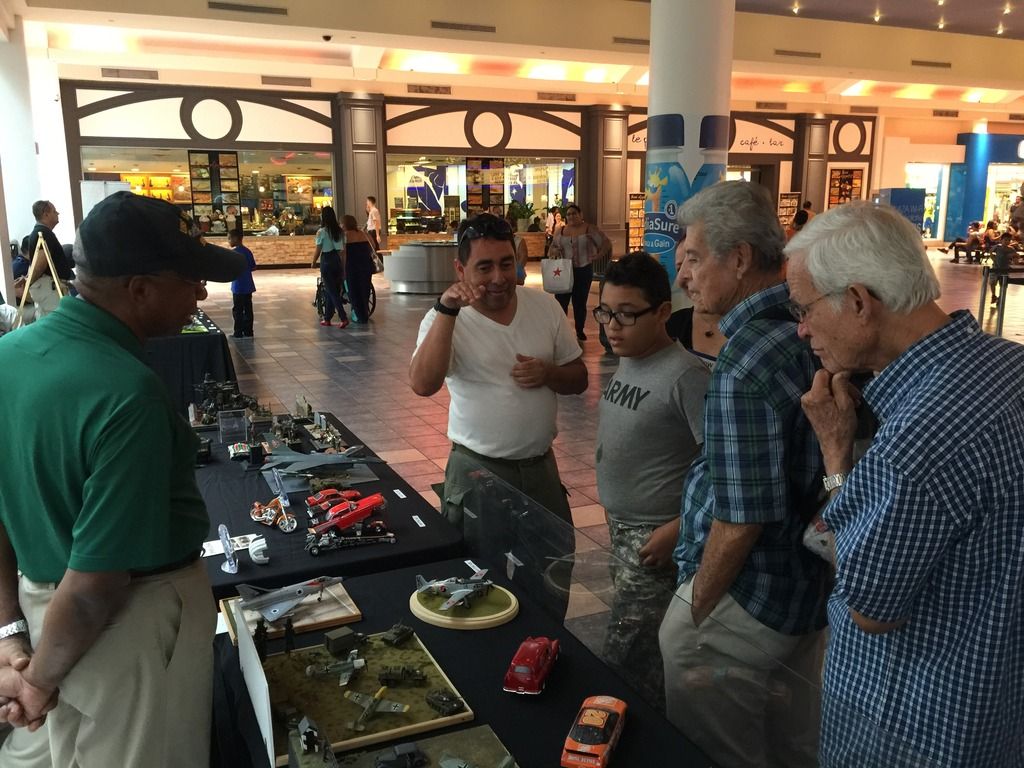 Nuestra ultima reunion del 2014 en Fajardo conto con la presencia de Kelvin Cubano, Juan Rivera, Eric Sanchez, Jose Gonzalez, Juan Santiago,Jose Pacheco y este servidor, Pedro Negron. 
Our last meeting for 2014 at Fajardo count with the presence of Kelvin, Cubano, Juan Rivera, Eric Sanchez, Jose Gonzalez, Juan Santiago, Jose Pacheco and myself, Pedro Negron.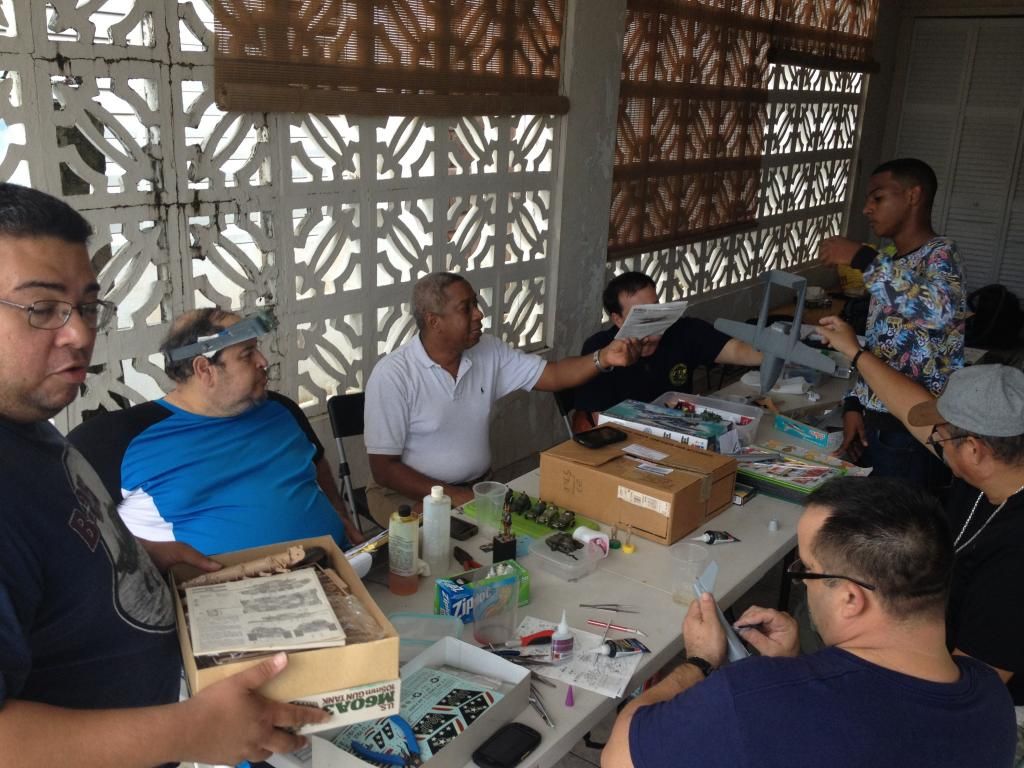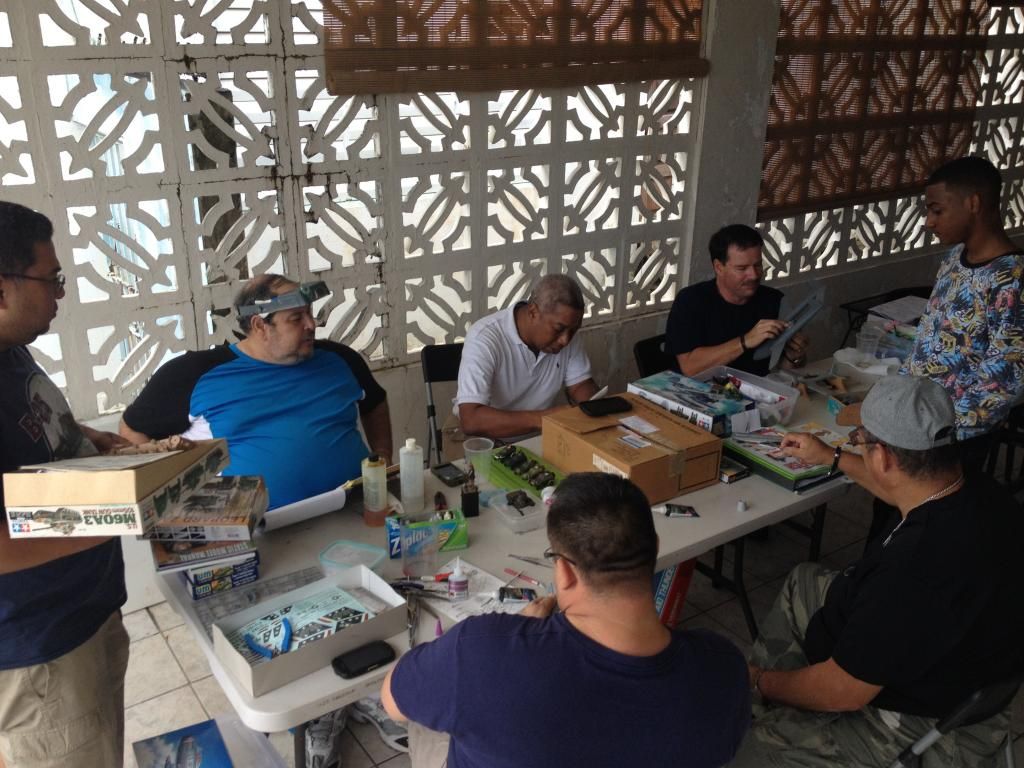 La Trivia del dia era  Cual fue el primer hidroavion en volar en los Estados Unidos? La respuesta era el 26 de enero del 1911, por Glenn Curtiss en San Diego Bay en un avion Curtiss modelo D.
Our Trivia was : Name the first flight of a seaplane on the United States, pilot date and place, the answer:  January 26,1911 by Glenn Curtiss at San Diego Bay in a Curtiss model D.
Gracias a todos los que se dieron cita a la reunion, la pasamos super.
Thanks to all who attended the meeting , we had  a great time.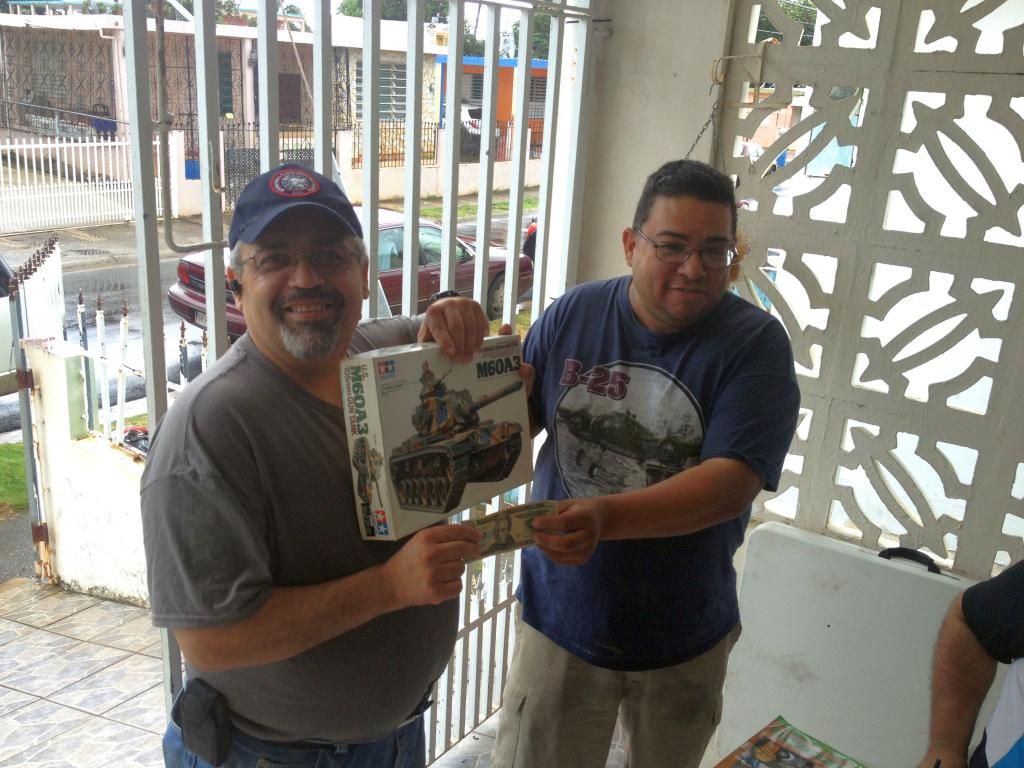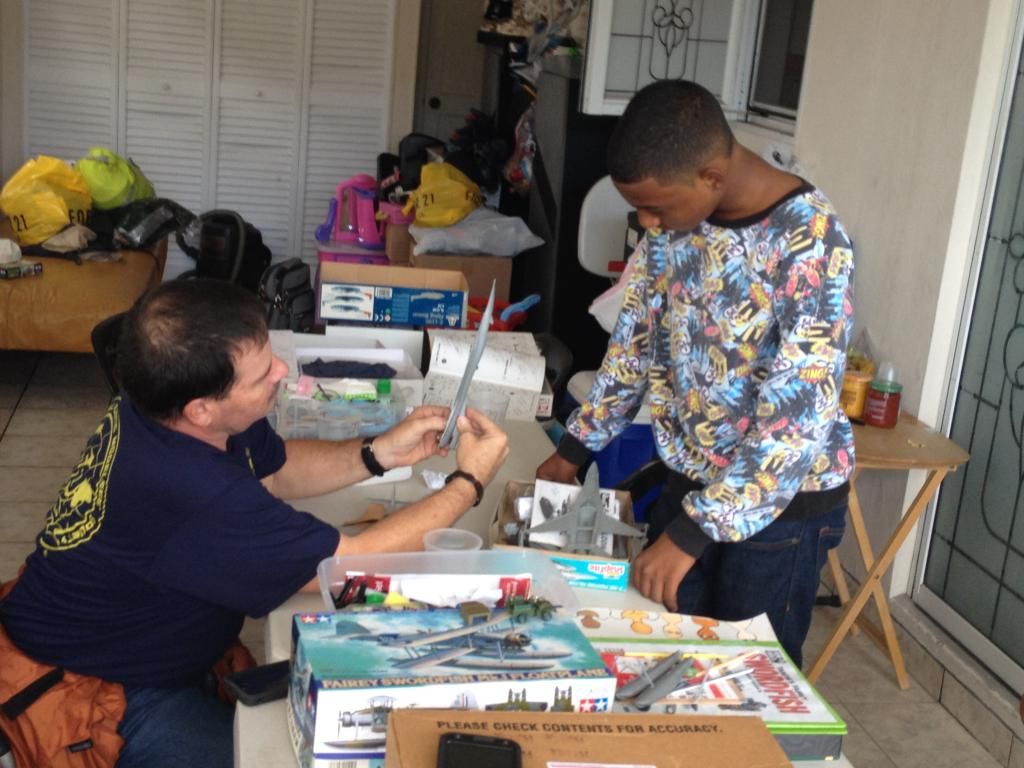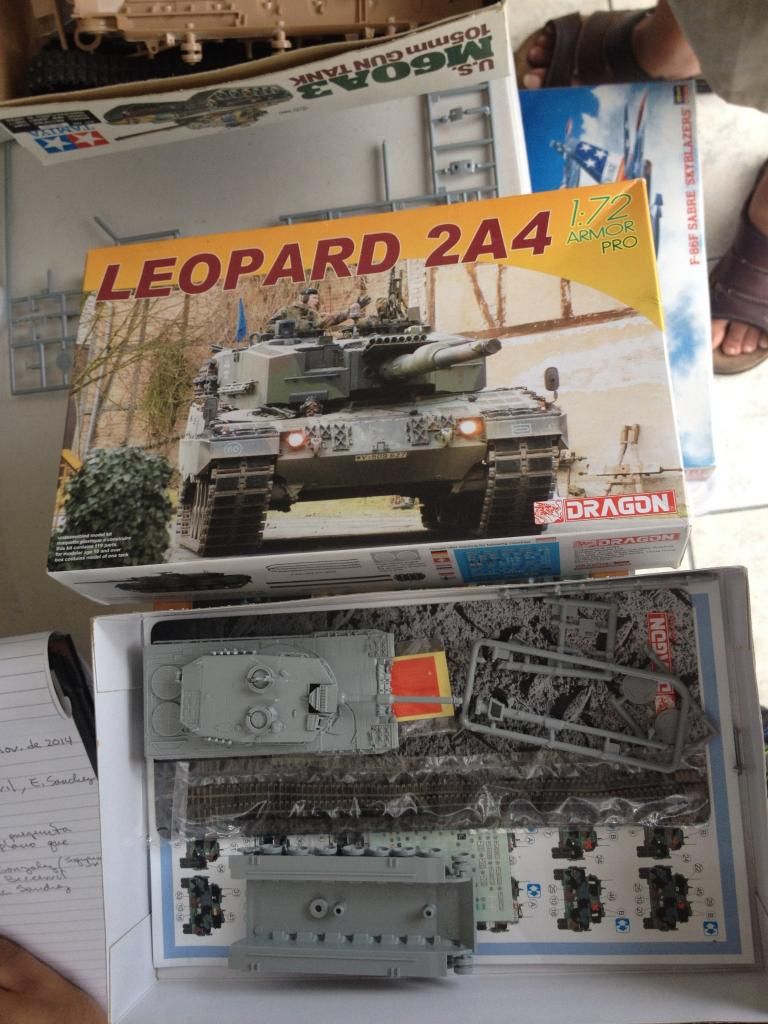 Los Ganadores de la Trivia: Jose Gonzalez, Erick Sanchez and Jorge Becerril
The winners of the Trivia: Jose Gonzalez, Erick Sanchez and Jorge Becerril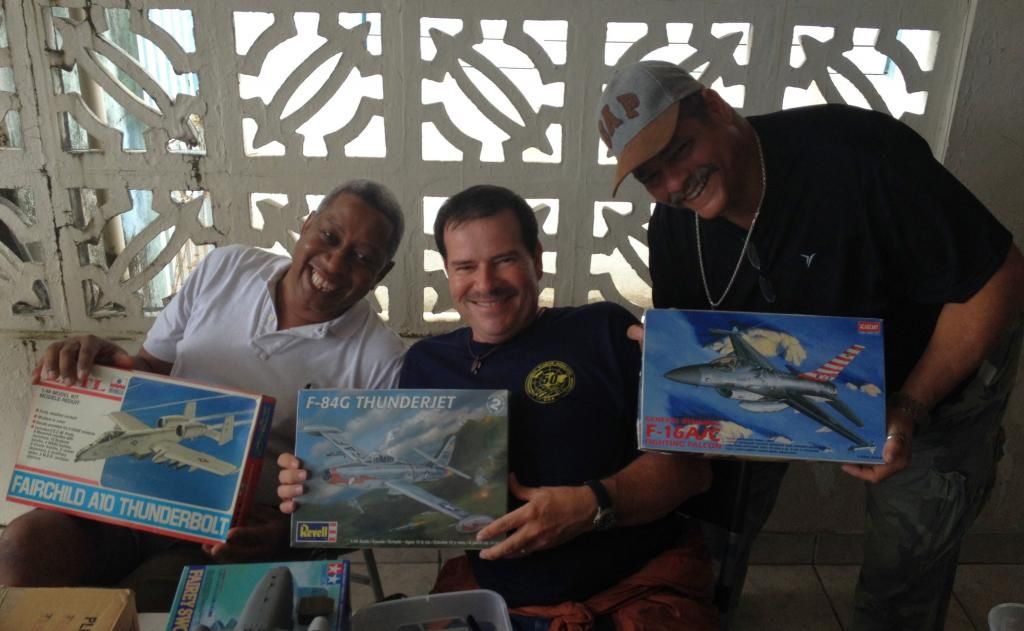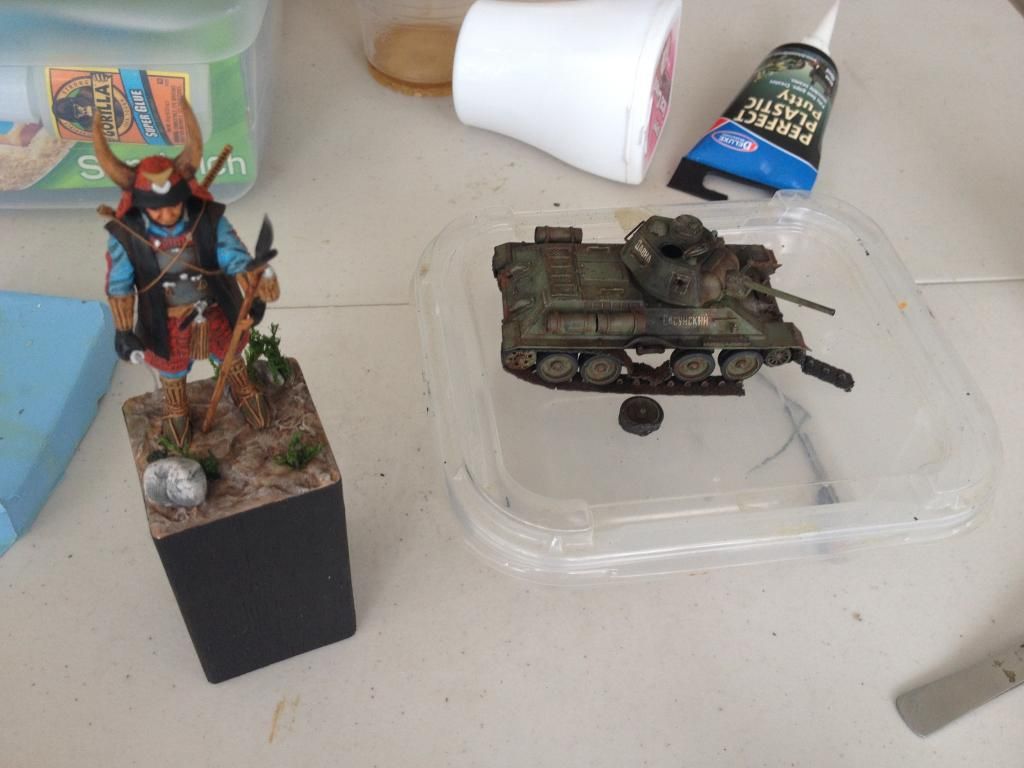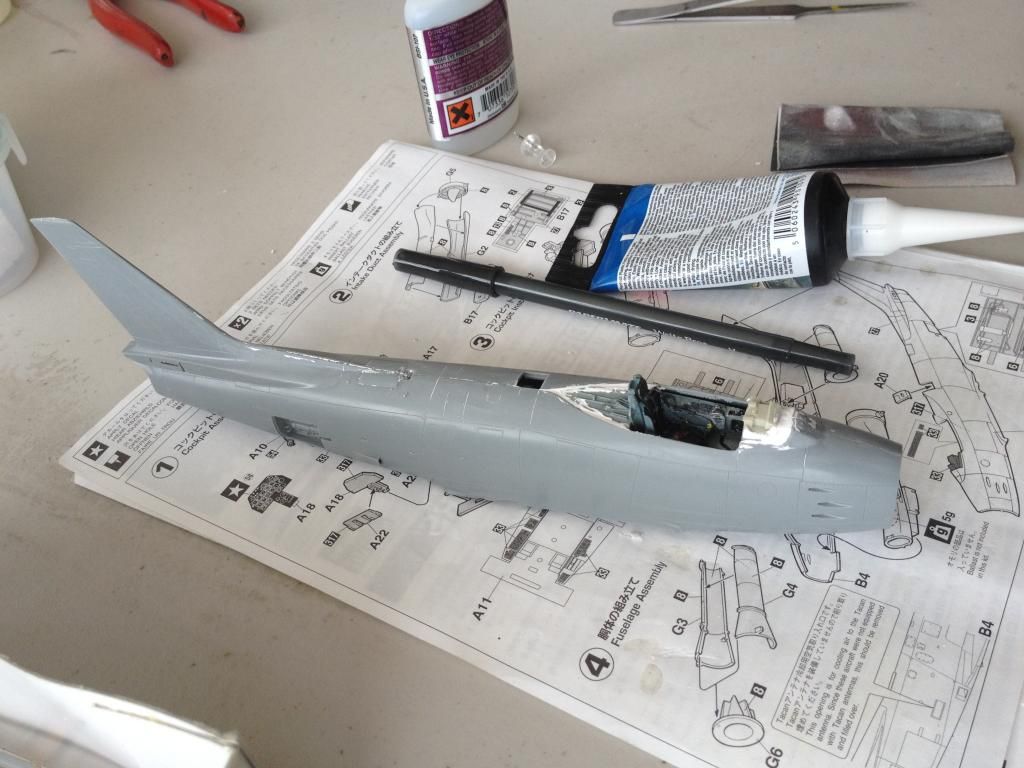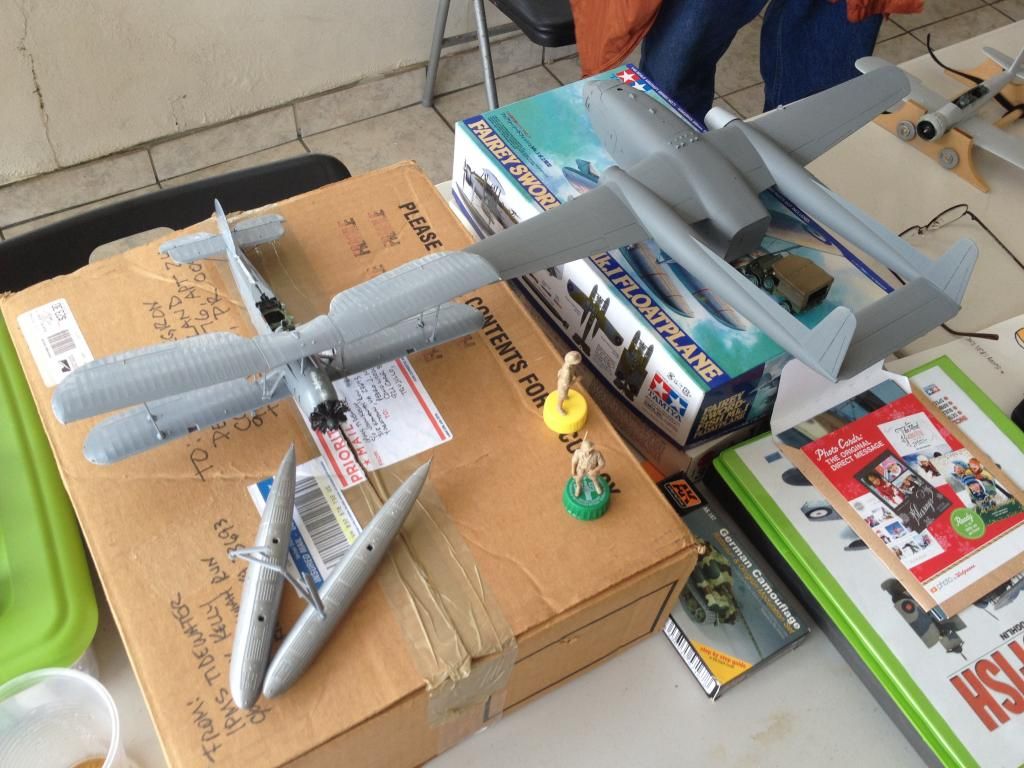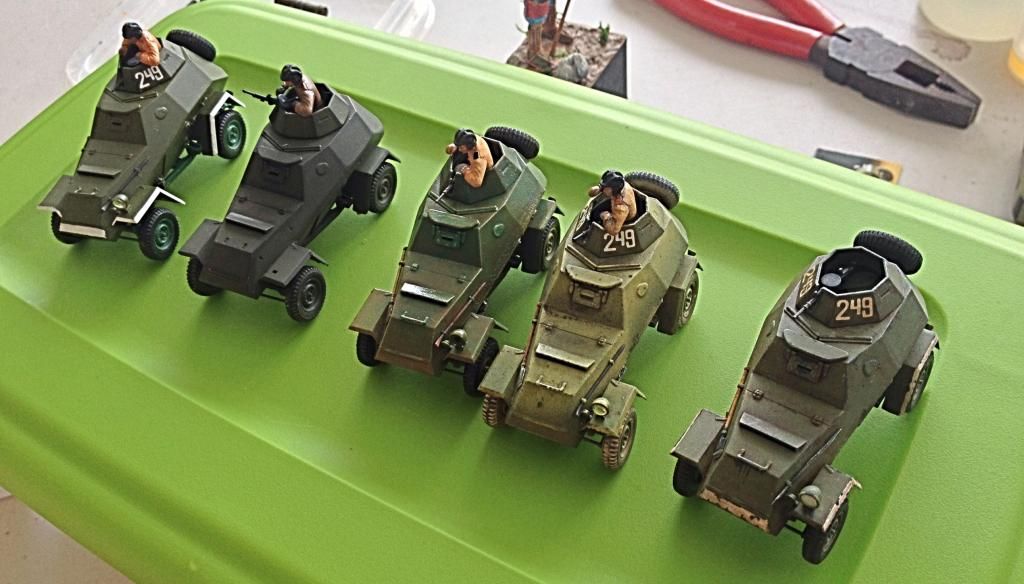 Well Ipms Nationals in Hampton, Virginia are over.  Its was a great show, over 2,742 models kits were counted for around 700 participants! visits were count to  almost 10,000!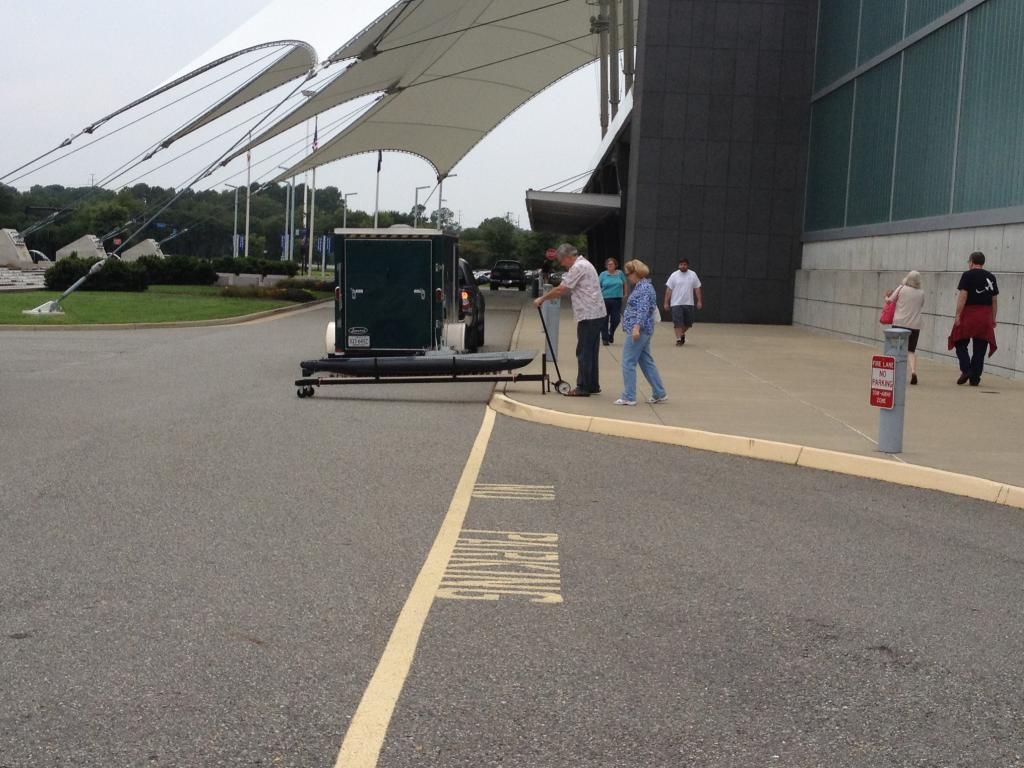 Soon I will post a report, meanwhile you can take a look at the upcoming pictures of the event in the link below. Also you can see more inside the Forum.
http://s121.photobucket.com/user/catdude01/slideshow/Ipms%20Nationals%202014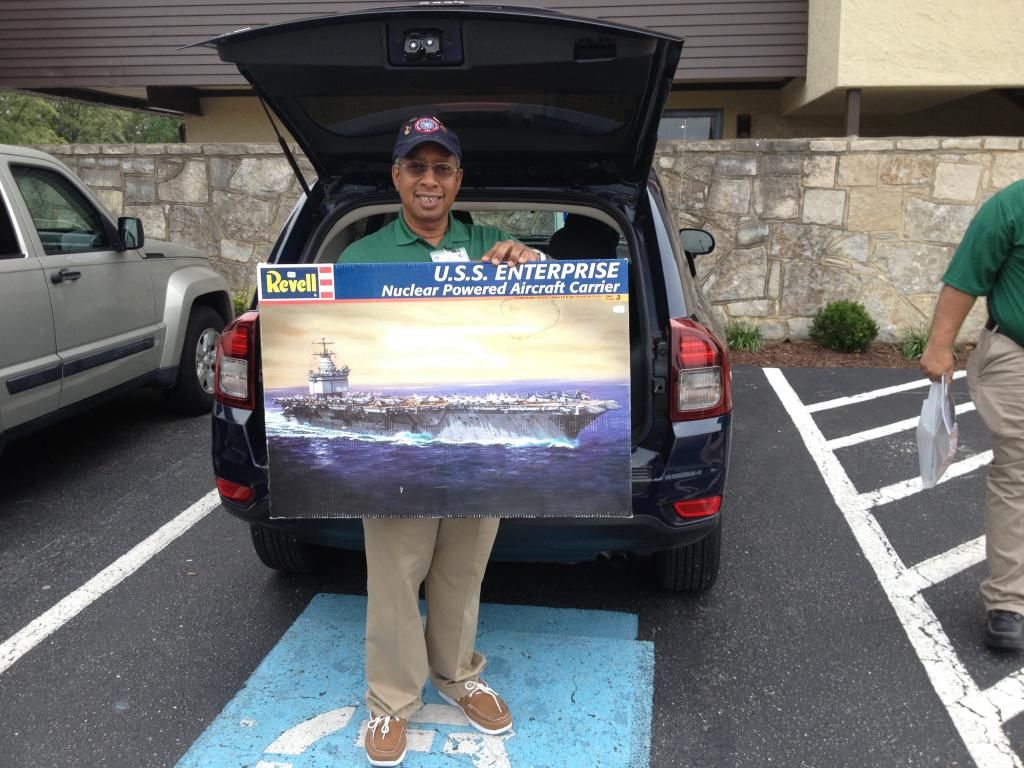 A Llevarse a cabo el sabado 28 de junio de 2014 en el pasillo sur del segundo piso de Plaza las Americas, frente a los cines de plaza desde las 9:00 de la manana y hasta las 9:00 de la noche.
Estaremos exhibibiendo modelos a escala de automoviles, aviones, barcos, figuras y equipo militar, tanques, camiones, artilleria, escenas recreadas (dioramas), y ciencia ficcion entre otros.
This is a repost from scalemodelsoup.com, You should read it!
You should be entering contests!
We're well into the 2014 contest season here in North America with IPMS and AMPS contests throughout the US and Canada. A few weeks ago I attended Mosquitocon, IPMS New Jersey's contribution to the local modeling scene, and next month I hope to visit Noreastcon on Long Island. I'm sure many of you have been enjoying contests as well, but...are you entering your models in the contests?
With the Big One, the IPMS USA National Convention in Tidewater, Virginia, just over three months away, I thought this might be a good time to talk about why you -- without exception, each of you reading this -- should be entering contests.
Show us your models
If you need only one reason, it's this one. People want to see your models. Really, we do. Have you ever traveled two or three hours to go to a contest only to find 50 models on the tables? I have. It sucks. Although these events are centered on the contest, the main reason for entering your models is to share your work with other modelers. The next best thing to building models is looking at them, so the more models the better, right? Look, most of us who enter contests know our models won't be competitive; we know there are visible seams, misaligned parts, glue marks that the judges will find within 10 seconds of their inspections. That was exactly the case with the Hasegawa F-117 I took to Mosquitocon. Major issues. As I'd expected, it didn't place, but a couple of guys complimented me on it, and that meant as much to me as an award.
So friends, I'm asking you to pay it forward. Enter your models. We really do want to see them!
Support the club
I think we've come to take contests for granted. They seem to magically "happen" every year, like Mosquitocon. Or Blizzardcon. Do you know how much money it costs to put on a contest? A club has to lay out thousands of dollars for a local contest. Much more for a regional or the National Convention. That's a big investment, which the club can only recoup if modelers and vendors attend. And then there's the hundreds of man hours of the volunteers. When a contest shows signs of decline, particularly in terms of contest entries, there's a strong likelihood that the show will be discontinued. I've seen it happen here in the Northeast, and I bet you've seen it where you live, too. That's bad for the hobby. It gives enthusiasts few opportunities to engage in the hobby.
Every time you enter a model in a contest, you make a small contribution to the show's success and viability so that you and others can continue to enjoy the models, vendors, and the opportunity to meet up with friends in the future.
Competition does not spoil the fun
I shudder when I hear someone whine, "Contests take all the fun out of the hobby." If I hear that one more time I'm going to stick a rusty #11 blade in my ear and carve out my eardrum. Seriously, how weak-willed do you have to be to let a contest affect your enjoyment of the hobby? I'll be the first to admit that, even though I enter contests with no expectation of winning, I feel a twinge of disappointment every time I don't. I've never been a competitive person...at all. As a kid I hated playing board games with my cousins. I never played competitive sports. But whatever disappointment I feel quickly passes, and my friends always appreciate my work for what it is. I know it's painful to be judged, but you are bigger than the opinion of three strangers who, for just that one day, are deigned to pass judgement on your model. Man up! Share your models and support your local clubs.
As we look forward to the contests ahead, I'm begging you, don't take contests too seriously. As much as I enjoy the hobby, it would be less fulfilling if no one ever saw my models in person. Contests play an important role in the way we should engage in the hobby, so I hope you'll find a way to enjoy the experience, too.
P.S. If you agree with me even a little bit, please share this on Facebook, Twitter, email, or in your local club newsletter to encourage others to enter contests.
Hey Guys! check it out, Wilmer Caballero's Akagi was published on www.modelwarships.com! CONGRATULATIONS to Wilmer!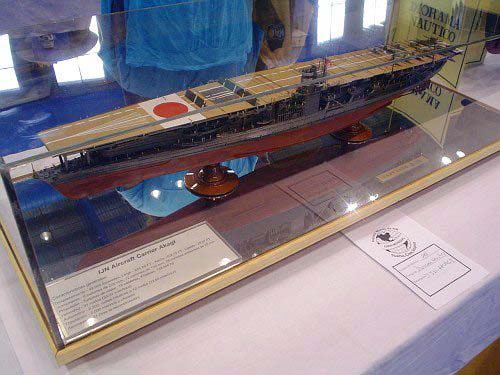 Also the Sovremenny Russian Destroyer is there as well go and find out!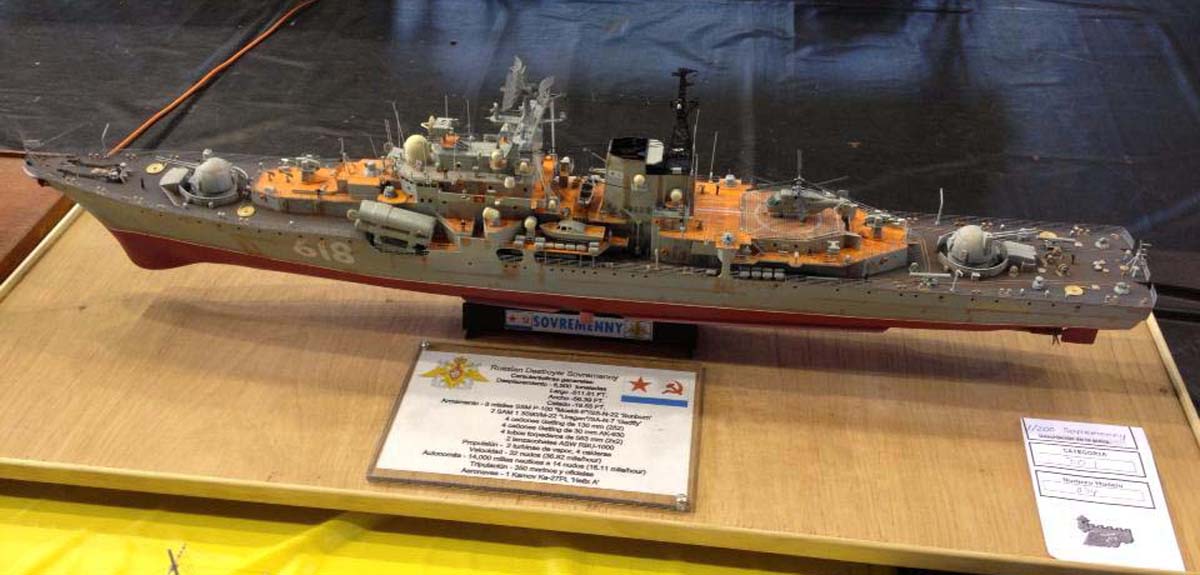 Wilmer is one of our proud members, from Ponce Puerto Rico, he specialize in building this excellents ships. See more of his work at our photo gallery.
We got good news, Mig Jimenez and his company AMMO are sponsoring 2 special categories for Best Weathering for AFV and Aircrafts. The winners will get a subscription to the weathering magazine! Thank you to Mig Jimenez and Elizabeth Wiese for your sponsorhip! You can visit the website to obtain their products at :
http://www.migjimenez.com