Masterbox continue to expand the Pinup series, this time with 3 civilian figures in 1/24 scale to make company to your favorite car. Take a look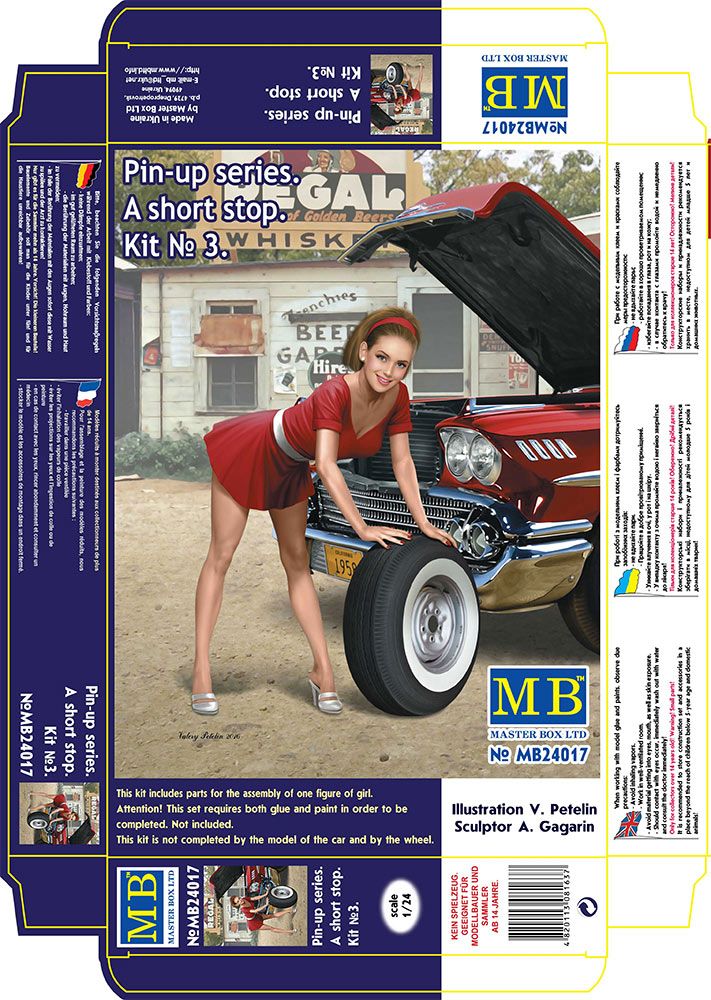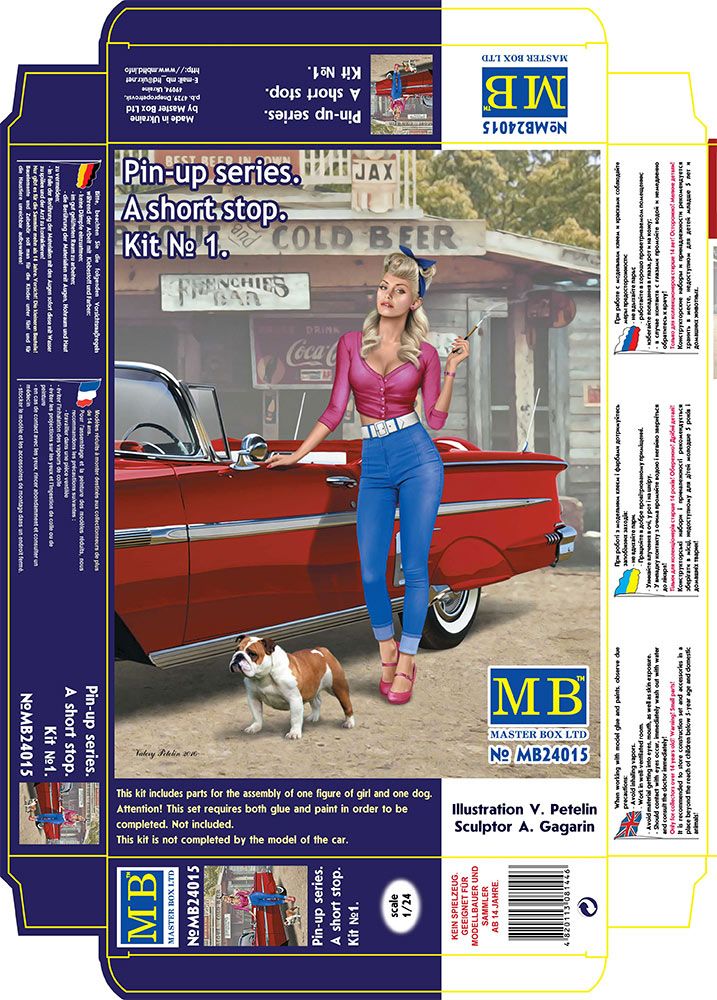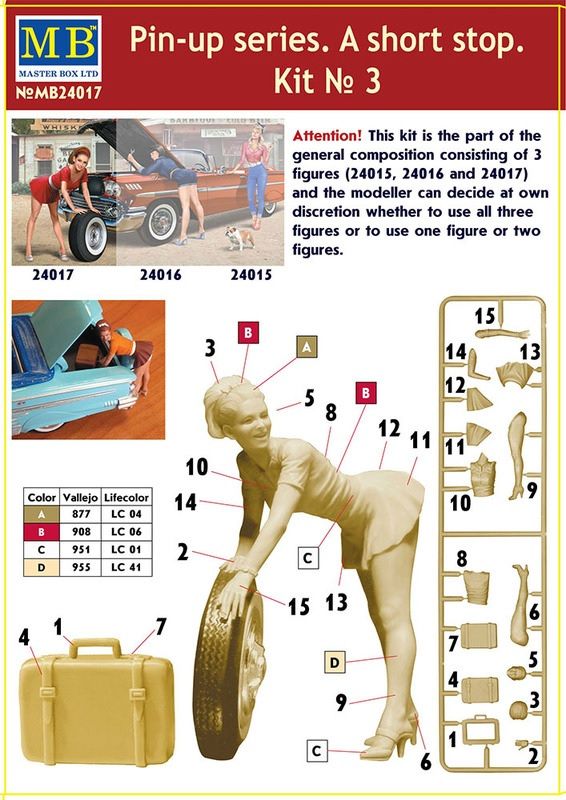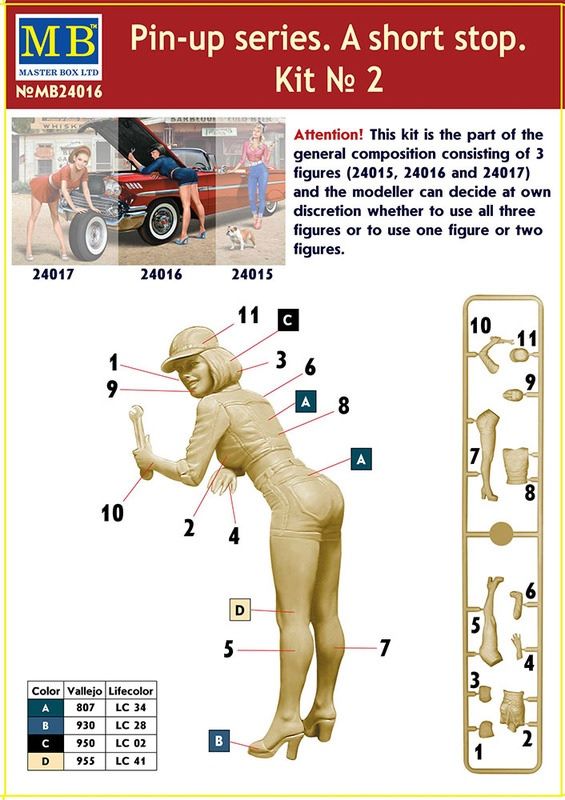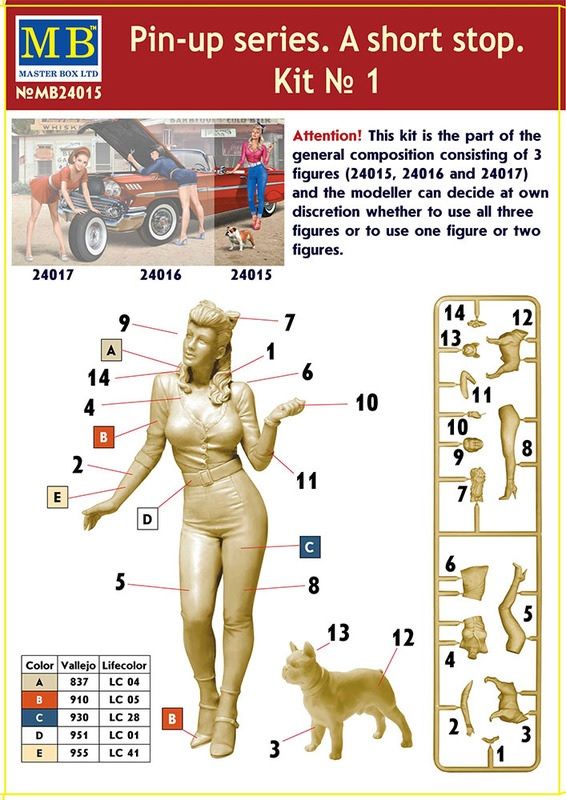 Look what is comming soon from Meng Model, another civilian truck in 1/24!  here from the Meng-model site and I quote:"
he Hummer was based on the High Mobility Multipurpose Wheeled Vehicle (HMMWV) of the U.S. Army. The HMMWV became famous in the Gulf War and its all-terrain capability and tough image left people with a deep impression. Because of the strong demand of a civilian version of this vehicle, the Hummer was released in 1992 and was renamed Hummer H1 several years later. The Hummer had the same structure of the HMMWV and was as powerful as it too. Arnold Schwarzenegger became the first Hummer owner and the tough-looking Hummer and the muscular Schwarzenegger were a perfect match. This led the Hummer enthusiasm. Many famous people in the world favored Hummer too. At that time, Hummer was not only an off-road vehicle, but also a symbol of strength.
The purposeful Hummer H1 is a natural choice for MENG's second 1/24 civilian vehicle model kit. During the development of this kit, General Motors offered great help to guarantee its accuracy. Car fans and model builders alike will want to add this impressive recreation of famous Hummer H1 model to their collections."
Well its confirmed, look at the model presented at  Ikebukuro Tobu Department Store Ikebukuro in Tokyo during July 24-29.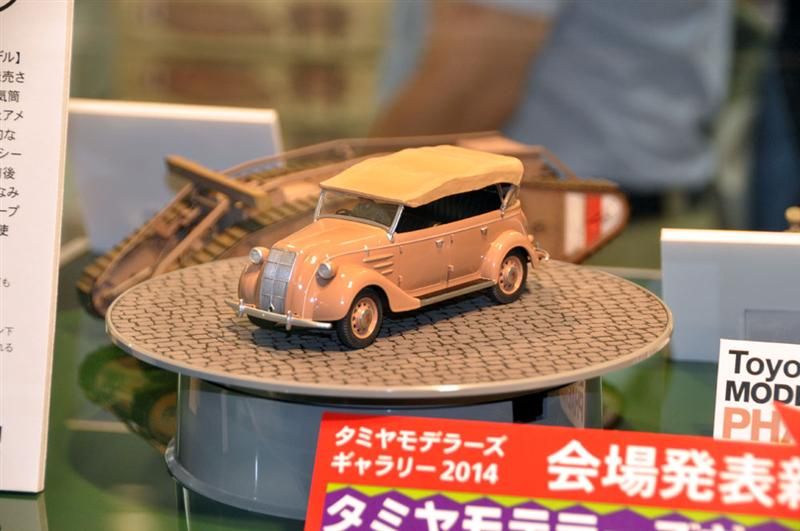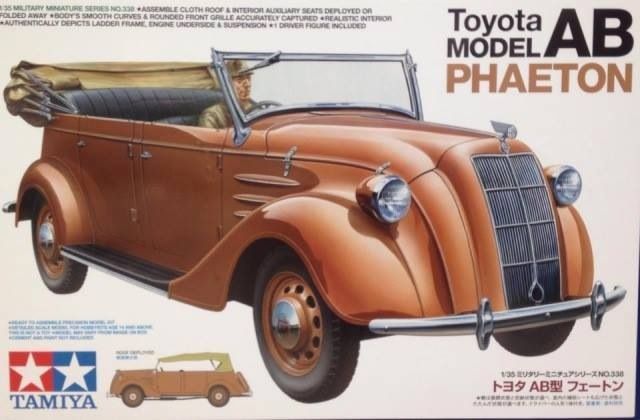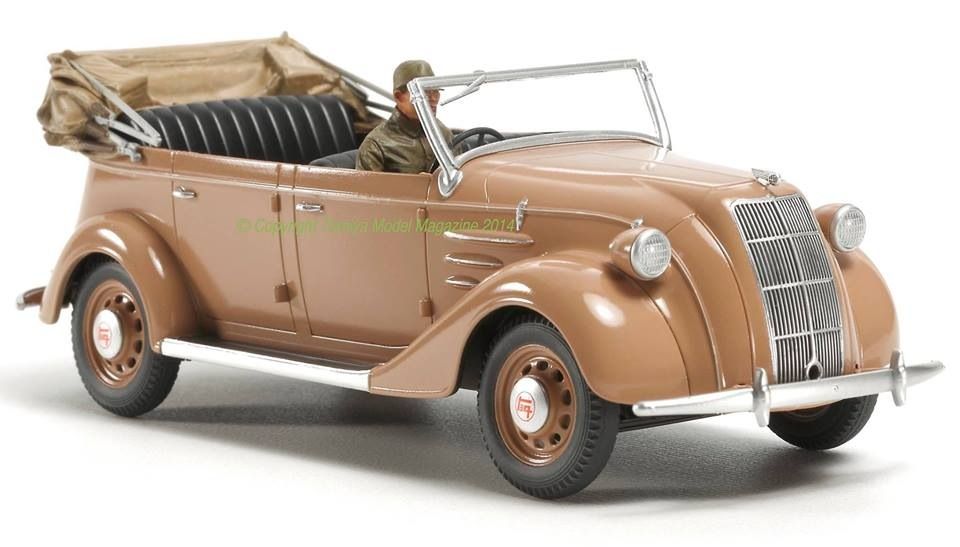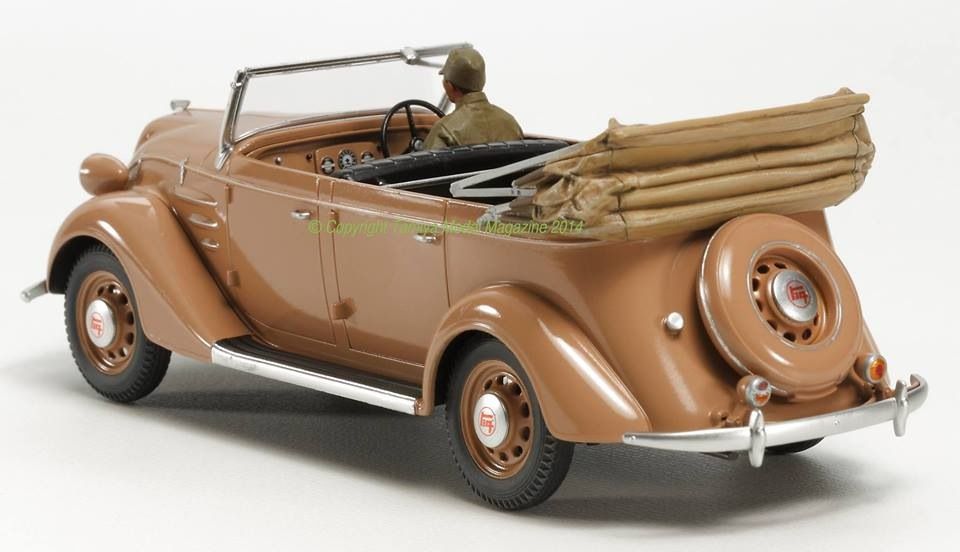 Rumors of a future kit are starting to appear in the internet. This one shows up at scalemates.com
Item number 35338.
At soon as we have more information we will update this.
1/25 Jungle Jim Rail Dragster Plastic Model Kit
Product ID: 85-4312
Overview
Skill Level: 3
Scale: 1/25
Length: 10-5/16"
Width: 2-1/8"
Height: 2-3/16"
Parts: 119
Description
When Jim's running it's never a 'drag'
James "Jungle Jim" Liberman was a colorful drag racer who wowed crowds with outrageous feats of automotive excellence. Wherever his signature "Jungle Jim" cars went, audiences flocked... even if James himself wasn't in them! Between full-run wheelstands, flying backwards at 100 mph and just generally never letting his foot off the pedal, James was a fan favorite and a staple of the drag race track for much of the sixties and seventies. Kit features rear wing, parachute pack and standing driver figure.
1/24 Mercedes Unimog U1300L Rallye Plastic Model Kit
Product ID: 80-7450
Overview
Scale: 1:24
Length: 236 mm
Parts: 196
Description
From Paris to Dakar in a car
The historic Paris-Dakar rally was a grueling off-road race that pitted drivers against the terrain and elements in a sprint from Paris and across North Africa. For the first time, in the 1985 Paris-Alger-Dakar rally, a German team took first place in the truck category while driving a modified Unimog U1300L. Powered by a super-charged engine and carrying 100 liters of water, the Unimog was the perfect vehicle for crossing the harsh terrain. Kit features detailed chassis, engine, driver's cab plus full decals.
Meng announced in the International Toy Fair Nürnberg 2014 a 1/24 Ford F-350, check the pictures!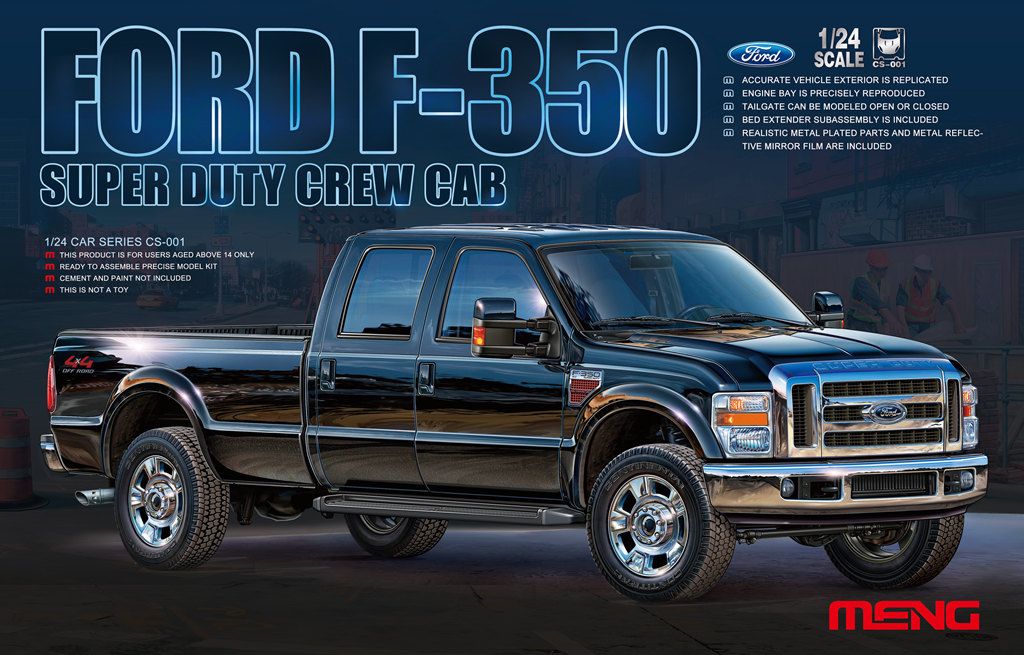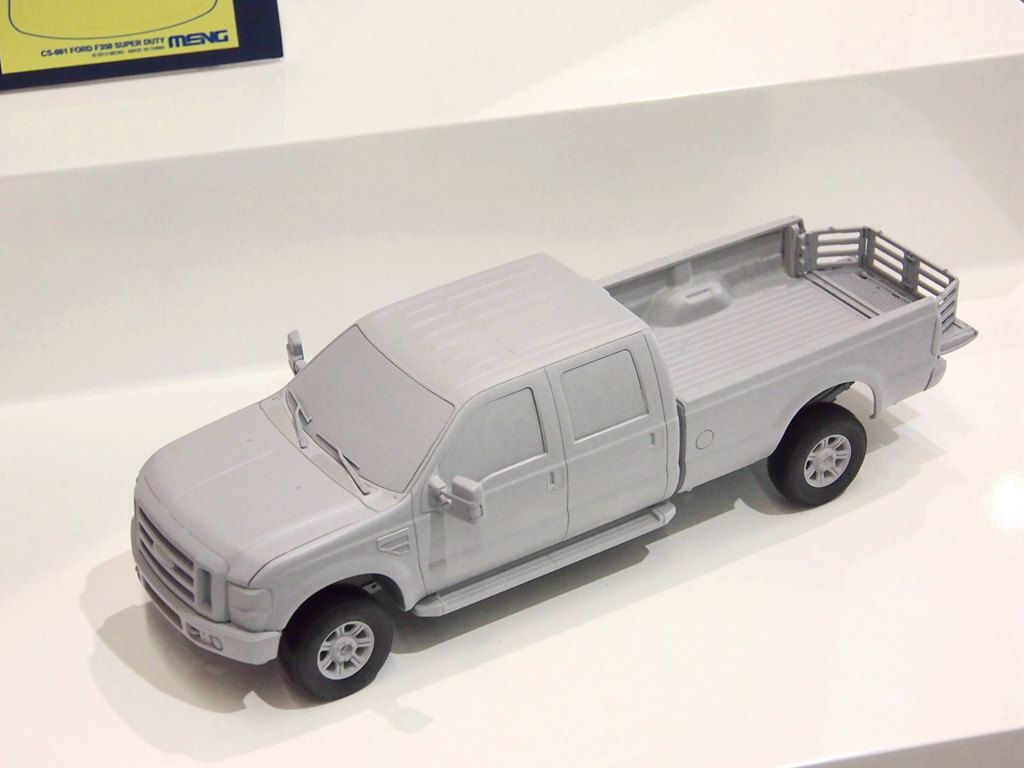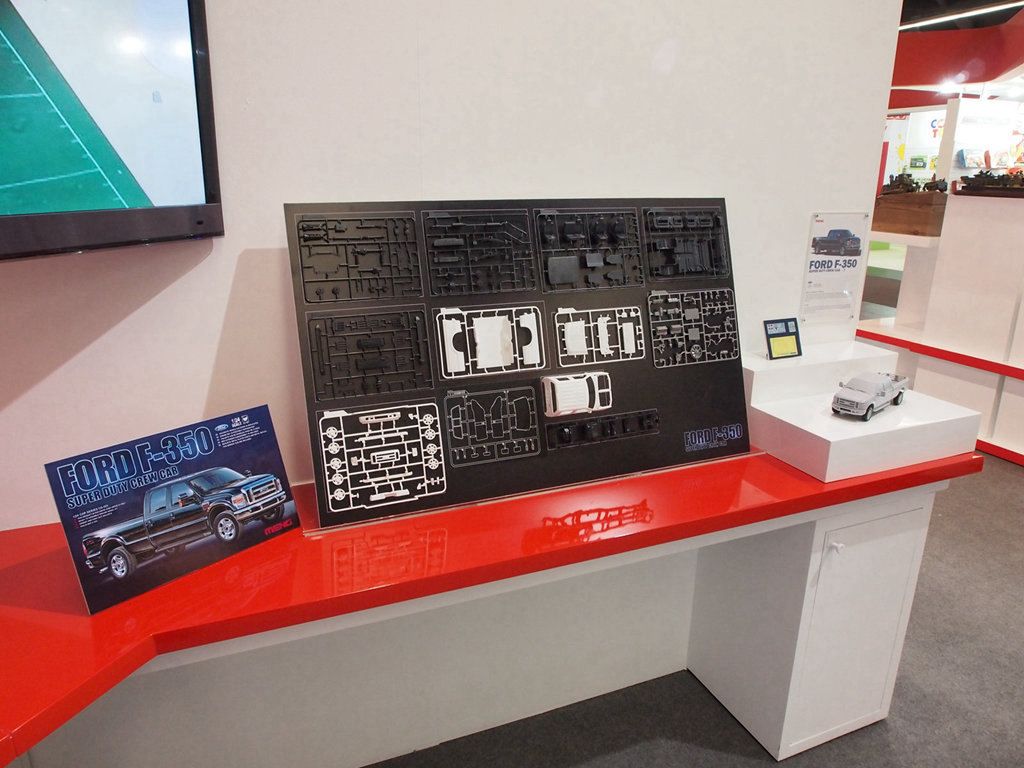 See more at: 
Revell have some new releases in December here is the list: 
1/12 Foose™ '69 Camaro™ Z/28® Plastic Model Kit
Overview
Skill Level: 3
Scale: 1/12
Length: 15-5/8"
Width: 5-7/8"
Height: 4-1/4"
Parts: 176
1/25 '53 Chevy® Panel Plastic Model Kit
Product ID: 85-4189
Overview
Skill level: 3
Scale: 1/25
Length: 7-9/16"
Width: 2-7/8"
Height: 2-1/2"
Parts: 110
1/25 '49 Mercury Wagon Plastic Model Kit
Product ID: 85-4996
Overview
Skill level: 3
Scale: 1/25
Length: 8-1/2"
Width: 3"
Height: 2-3/4"
Parts: 135
Monogram 1/25 Slingster™ Dragster™ Plastic Model Kit
Product ID: 85-4997
Overview
Skill Level: 3
Scale: 1/25
Length: 5-15/16"
Width: 2-1/2"
Height: 1-3/4"
Parts: 107
Review from IPMSUSA
Author: Mark Aldrich
Bronco has joined the list of manufacturers that have released a kit of the venerable "Jeep". I believe Heller was the first, then Italeri, then Tamiya (twice) and Dragon. This (by first looks alone) is the New Standard! Bronco of course calls it a, "U.S. GPW ¼ ton 4x4 Utility Truck" but it is a "Jeep"! The title was probably changed for fear of copyright infringement attorneys. The box art states this kit represents a 1942 Model and I have no idea of the differences between a 1942 version and other versions. However, the rear panel does have the "Ford" logo stamped on it and only about the first 1000 or so vehicles produced had this. At some point, the War Department had "Ford" and "Willys" remove the embossed trademark stamping. The same "Ford" logo is also stamped onto the tires. I have found out that the Ford version was called GPW, or "G-Government Vehicle, P-80 inch wheelbase, W-Willys Pattern". While this doesn't mean the lawyers are off the hook, it is just another non de plume for a Jeep. Also, as a little piece of history, Ford designed the stamped front grill that became a visual identifier of the "Jeep". However, Jeep applied for and received the copyright to use it!
The box art is nicely done with the passenger figure having a remarkable resemblance to "The Duke" (John Wayne for you younger folks), yet the figure inside does not do the box art painting justice. Inside the sturdy box is pure joy. There are six green sprues, one light gray sprue (figures), one clear sprue, a small PE set, decals (for two vehicles), and a page instruction booklet.
Options, options, options!!! This kit is loaded with them. Three different windscreen options, three different wheel facing options, three different bumper options as well as figure, weapons and personalized crew options! The one noticeable downside is the windshield. The wiper arms and motors are molded into place on the clear windshield. This means care will need to be taken during the painting stage or scratch your own. You can also canvas cover the windshield as well as the trailer. There is a provided tarp as well as PE hooks so you can actually secure your tarp!
I had originally been given permission to do this as an IDF vehicle but once again, there would have been too many things to fix or change and would not have been a bonafide review. So I am building it as a vehicle that I am not sure about as to the armament and options. You only get two decal options, both are for vehicles of the 82nd Airborne Division in France 1944 and neither use the things that I like in the kit. Mostly these include the folded down and tarped windshield and the wire cutter mounted on the front bumper. I will do what I like and explain as I move along.
Construction started by assembling the Jeep and trailer. This allowed me to keep the assembly going and finish (hopefully) in a quicker mode. While one was drying, I worked on the other. The first snag came at step 14 on the Jeep. Here you add part B30 and mine was in 4 different pieces. I have no idea if it arrived this way or I damaged it during the other assembly steps. Either way, it took a few extra hours to make this presentable. Of course, the repair will not be visible unless you leave the hood open. This is an option you get and it is available in step 18.
A couple points about the trailer. In step 23 they have you use stretched sprue for light cables on the rear of the trailer. However, there is no electrical power cable from the trailer to the rear of the Jeep. There is also no power connection on the rear of the Jeep to plug an electrical power cable into. Also, they have you attach two parts P12 to the front of the trailer A frame. These PE pieces are a straight bar with a hook. I am sure these are supposed to be the safety chains that attach to the sides of the towing pintle at the rear of the Jeep. I have seen no pictures that lead me to believe these were ever straight bars. Also PAY ATTENTION during assembly!!!! They have you assembling the majority of the trailer upside down and at some point I really messed up! I miss the days when you COULD NOT assemble parts wrong. I ended up switching the two side panels and did not even notice it until the decal and painting stage and by then it was too late to try and correct. Basically, the rear side reflectors are now mounted in the front!
If you are unaware of this fact I am definitely not a fan of PE parts! Don't get me wrong, there is a specific place for them and it is few and far between for me. The Bronco kit has the Hood securement mounts molded in Styrene on the fenders. For some reason, instead of doing the same for the hood, they decided it would be more fun to have you use three pieces of ultra-tiny PE. In my opinion, they could have done the job just as beautifully as they did the fenders. The whole time I was cutting, filing, and sanding I was praying that they would not get lost as there are no included spares or replacements and as these items are VERY noticeable, would really ruin your build if they got lost. Weapons upload is another great option. They give you two .30 caliber machine guns and a .50 caliber gun. I opted for the two .30s because I don't like the HB M2 on a Jeep. I think the air-cooled version looks better on the back of a Jeep.
Assembly was pretty straight forward and parts went together well. There are more than a few errors in parts numbering (including decal placement). Pay attention and you should not have much of a problem. The turnable wheels are a problem area. I am pretty sure there is either a parts numbering problem or a left/right turn problem. I wanted my front wheels turned left and removed the correct parts and these parts are for the turn right option. No problem as I could have easily fixed this by pulling and assembling the correct parts. This issue is just something the builder needs to be aware of.
After applying a Humbrol U.S. Olive Drab base coat, the model and trailer were given a Future coat for washing and decal application. The decals are incredible and I had no problem applying them. They are so great that you can actually still see the slight divot in the center of the hood where the Circled star is! The covered windshield, trailer tarp and seats were done in Humbrol Khaki drill. The lights are another, "I don't understand where model manufacturers get their ideas from". The front headlights are clear parts…..completely understandable. However, Bronco also included the two rear Jeep body marker lights with clear lenses as well, but not the rear marker lights or any of the trailer markers lights. Just the two rear sides! Also be extremely careful when handling. The PE bracket for the axe handle broke off numerous times while finishing. The last was while transporting it to get pictures taken. It was never found. I left the trailer detached because after attempting to force it unto the towing pintle I thought I was going to break it and did not want to do that.
Overall this is a great kit and the new "standard" for the Jeep. The down side is that this is a FORD Jeep but could easily be turned into a generic Jeep by some carful sanding. The number of options really makes this kit stand out. I think some of it was over engineered but most of the Jeep lovers will enjoy it. I think Bronco should have spent a little more time reviewing their directions and making sure the parts were numbered properly for the options they provide.
where to buy?
$41.64 Michtoys
$40.65 Hobbylink Japan
$42.84 EBAY
 TAMIYA 1/35 US UTILITY TRUCK M151A2.
The M151A2 was a variant of the M151, a military utility truck which was used by the U.S. Army and Marine Corps from 1959 to the early 1990s. The vehicle was originally designed to replace the M38/M38A1 utility vehicles used by the U.S. during WWII. The M151A2 variant was first deployed in 1972 and featured modifications such as upgraded rear suspension, larger turn signals on the front, and an M2 heavy machine gun in place of the previous M60.
•Scale : 1/35
•Construction type : Assembly kit
•Photo-etch parts : Not included
•Decals : Included
•Special feature 1 : Includes a total of 3 figures.
•Special feature 2 : Vehicle, driver figure and M2 heavy machine gun parts originally featured in Item 35123.
•Special feature 3 : Includes newly-designed parts to depict 2 figures.
•Special feature 4 : Soldier seated in the passenger seat with M60.
•Special feature 5 : Gunner with hand resting on the M2 heavy machine gun.
•Special feature 6 : Markings are included to recreate vehicles from the 82nd Airborne Division and the 2nd Ranger Battalion.
•Special feature 7 : Decals to depict the tape used to cover headlights on the vehicle included.
Estimated price : $ 25.00
where to buy? We have to wait a little bit, release date late 2013.